By Alika Medina & Mariah Perry / NM News Port
It's been a difficult second half of the semester for Albuquerque' high school seniors. 
"Any other high school student would be happy that school is getting canceled, but it is different when you are a senior because prom and graduation are like the big thing," said Nathan Sanchez, a senior at Volcano Vista High School.
Sanchez played quarterback and cornerback for the Volcano Vista Hawks' varsity football team. He says that while the football season was already over when Albuquerque Public Schools closed for the year on March 27, he and his parents were still looking forward to the school's graduation ceremony.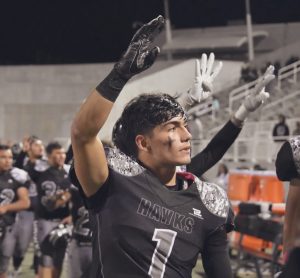 "It kind of just affected my whole family," Sanchez said, "because everyone wanted to see me graduate and walk the line."
On Friday, March 27, the New Mexico Public Education Department ordered that all schools (including APS) in the state be closed for the rest of the school year to reduce the spread of the contagious coronavirus. The order also required that all high school graduation ceremonies be postponed. 
APS has a total of 83,978 students and 14,000 employees. Of those students, 5,620 are seniors, per the district's annual enrollment report.
According to APS spokeswoman Monica Armenta, all May graduation ceremonies have been postponed until further notice.
"That's because we are still on the state order of 'stay at home' and no gatherings larger than five," Armenta said.
The district is hoping to reschedule the formal ceremonies when the coronavirus threat subsides and the health order is lifted. In the meantime, though, Armenta says that APS is working on alternative plans . 
"We are in the process of producing 21 senior celebration videos that will be found on YouTube or on [the APS website] aps.edu on Wednesday, May 13, at 7:00 p.m." Armenta said. "Each school will have its own class presentation in the video."
Like many, Nayeli Monge, a senior at Atrisco Heritage High School in southwest Albuquerque, is feeling rather glum about the recent turn of events.
 "I have been really sad about the school shut down especially because it is my senior year and I wish I could get those memories." 

— Atrisco Heritage High School senior Nayeli Monge
Monge lamented that one of her favorite activities has been taken away by the outbreak.
"My mariachi band at Atrisco High School has been affected because of the shutdown," Monge said. "We can't play no more, and we don't have no more performances."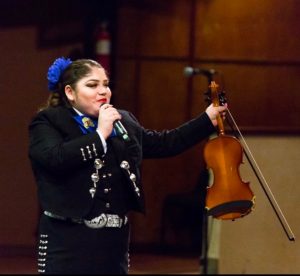 Meanwhile, APS' educational programs haven't ceased.. APS has been using a "continuous learning plan" for all students for the rest of the school year which includes supplemental online and printed learning materials being provided for families with affected students.
"High school students are required to be studying, learning, and engaged at least three hours a day," Armenta said. "The school year has not ended."
Most of the classes have been moved to online Google classrooms or onto Zoom, an online video conference application. The switch has been a difficult one for many students and staff alike.
"I have felt less motivated doing the work from home," Monge said.  
Angela Hernandez, a senior at La Academia de Esperanza High School, agrees that finding motivation to work on school from home has been a struggle.
"Working online is making me feel less motivated because there is no one to push me to do the work like they do in the classroom," Hernandez said. 
Although some seniors find online classes less motivating, Sanchez said he's found encouragement in receiving  one-on-one time with his teachers.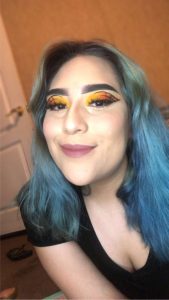 After graduation, Sanchez plans on attending college in California, which he hopes it won't be online only. Meanwhile, Monge plans to attend the University of New Mexico to study medicine, and hopes to one day become an OB/GYN, while Hernandez plans to attend Central New Mexico Community College to pursue a career as a teacher, and "maybe an EMT," she said. 
Due to the pandemic, seniors have realized what they do and do not want in the future.
The COVID-19 health crisis has caused a global slowdown in schools, businesses and all sorts of activities, but local leaders are putting on a brave face. 
APS Superintendent Raquel Reedy said via the APS website that her "heart breaks for these students who are missing out on so many senior traditions," and added that,"We [APS] are committed to making sure they graduate this school year and are prepared to move on to the next promising chapter in their lives."
Mariah Perry and Alika Medina are reporters for New Mexico News Port. They can be reached at nmnewsport@gmail.com, or on Twitter @MariahP93714334 and @Medina_Alika.