Welcome to our student journalism lab!

In April 2014, our idea to start a news lab at the University of New Mexico won a grant from the Online News Association. We're one of twelve universities that received funding as part of the Challenge Fund for Innovation in Journalism Education.
We hope you think what we're doing — putting students out in the community and covering real stories — is important. We hope you'll engage with our writers and photographers as they begin their careers bringing you fact-based, ethical journalism — aka, the news.
As we work with students, we also will aggregate news from our partners, providing you with a hub for news about New Mexico.
---
Meet the team
Our spring 2020 editorial interns bring diverse skills in writing, editing, social media and radio news. Bryce, Bella, and Joe will help lead our student newsroom as we examine issues facing New Mexico. They'll also be bringing back Curious New Mexico in the form of Curious UNM, a project where community members ask us their questions about the university and our student journalists investigate and report.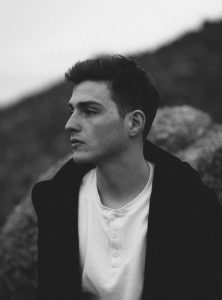 Bryce Dix
Bryce is a senior at the University of New Mexico, who is studying multimedia journalism and mass communication. Passionate about filmmaking, Bryce is minoring in media arts and a designation from the honors college. He is currently working for the National Public Radio affiliate KUNM news as a general assignment and environmental reporter. He also the news host for NPR's Weekend Edition Saturday. Bryce was born and raised in the Albuquerque area, refusing to leave New Mexico's beautiful sunsets. Photography, running and soccer take up most of his time when he isn't writing.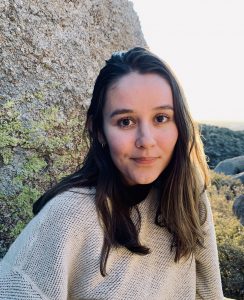 Bella Davis
Bella is a senior at the University of New Mexico studying multimedia journalism and international studies with a concentration in women and gender. Her work has appeared in the Daily Lobo and ABQ-Live. She is currently the editor in chief of Limina: UNM Nonfiction Review. She spends her free time hiking, reading, and daydreaming about life after capitalism.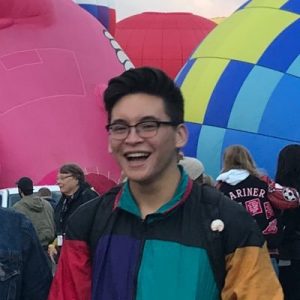 Joe Rull
Joe is a junior at the University of New Mexico studying multimedia journalism and professional writing. He is the sports and data editor for the Daily Lobo.