A BBQ food truck in the making, an advertising company and a consulting group have been named as winners in 2016 Catalyst Week event.
Catalyst Week matches startup businesses with a mentor who helps them focus on a business goal. The program is a two weekend workshop that helps teams start a business or advance an entrepreneurial idea to help the community.
"The best part is watching people learn," said Catalyst Week founder and executive director Nick Williams. "Knowing that they will have those new skills and insights for all their future projects."
Fifteen teams competed in Albuquerque's most recent workshop.
"Ultimately, the point of Catalyst Week is to share concrete knowledge and tips while getting our hands dirty getting stuff done," Williams said.
This year's program wrapped up in March at the South Valley Economic Development Center where participants presented their final business plans.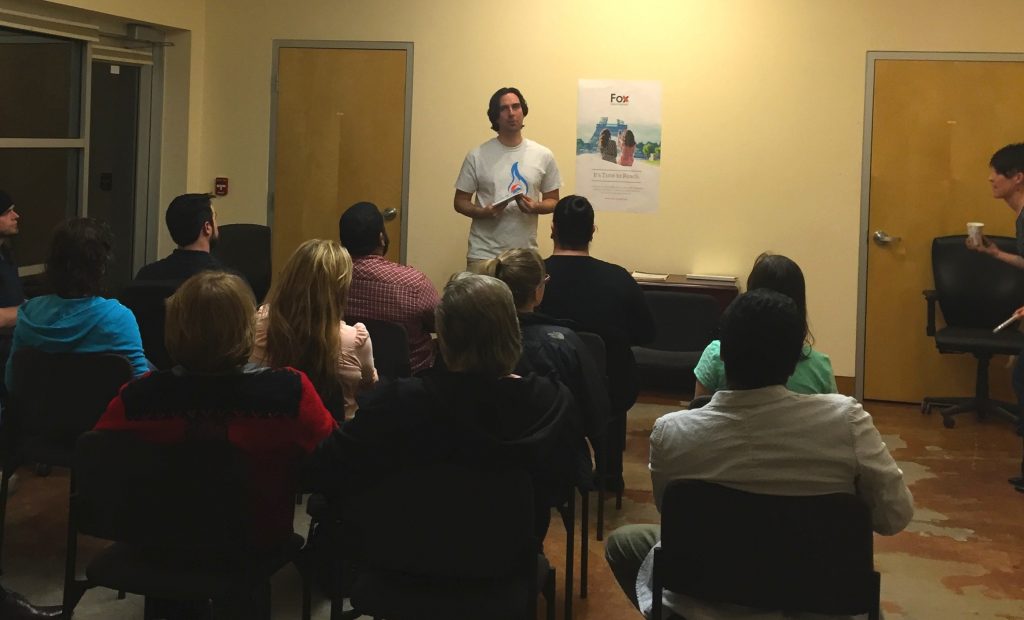 Dinner for the event was provided by Andre's Ribs — one of the companies that was awarded during the event.
Andre Moore, owner of Andre's Ribs, said the workshop was vital in helping his team refine their ideas into an effective business model.
"I cook but I don't know the full business side," Moore said. "So it's nice to meet people who will give you tips and information on what to do."
Moore hopes to land some investors who will help him set up a BBQ food truck near breweries and distilleries in Albuquerque.
"Recently we've been doing small catering gigs around Albuquerque, but we'd like to move into a food truck, and hopefully into a restaurant," he said.
Moore's mentor during Catalyst Week was Charles White. White runs two technology groups on Meetup.com. He also contributes to the local word-of-mouth advertising service, Boom Time.
White introduced Moore to some of the planning skills he'll need as a business owner.
"I was an accountability partner for him," White said. "We were in constant communication throughout the week."
"I like seeing people grow and take something that they've learned and apply it to their life to help them in their future," White said.
For Moore, the training was also about making connections.
"It's tough finding contacts for mentorship in Albuquerque," Moore said. "So Catalyst Week makes it easier to get in touch with people who will bring insight to the steps you need to take."
This year's Catalyst Week judges were Jessica Eaves Mathews, a lawyer and owner of Hautepreneurs, Kristelle Siarza, owner and CEO of Siarza Social Digital, and Lori Upham, the executive director of ABQ ID.
They presented three awards at the final event: one to Andre's Ribs, one to Fusion Consulting Group and one to AD's for Charity.
"[Catalyst Week] was integral in providing us with seasoned professionals who helped us refine our ideas into an effective business model that will meaningfully serve our community," said Chris Segura, a member of Fusion Consulting Group.
Williams encourages the teams that go through his program to continue to take advantage of Albuquerque's start-up support resources.
"We try to time Catalyst Week just before the local accelerators take applications, because that is a logical next step for some of our teams," Williams said.
For businesses interested in participating, Williams said the event will happen again in late winter or early spring.
"If there is interest, we may do an additional week later this year on top of that," he said.
Follow the News Port on Twitter.