Victoria Mihok, just shy of 23, will fight in her first U.S. Muay Thai Open in Phoenix this April. The move ends an 18-year soccer career as she shifts her focus to Mixed Martial Arts (MMA).
"Fighting, for me as a person, has brought out a fire and passion in me that I lost in soccer. It's given me my confidence in myself again and has pushed me to do everything on my part to get to where I want to be,"Mihok said.
Meet Victoria Mihok, an aspiring MMA fighter who "never settles"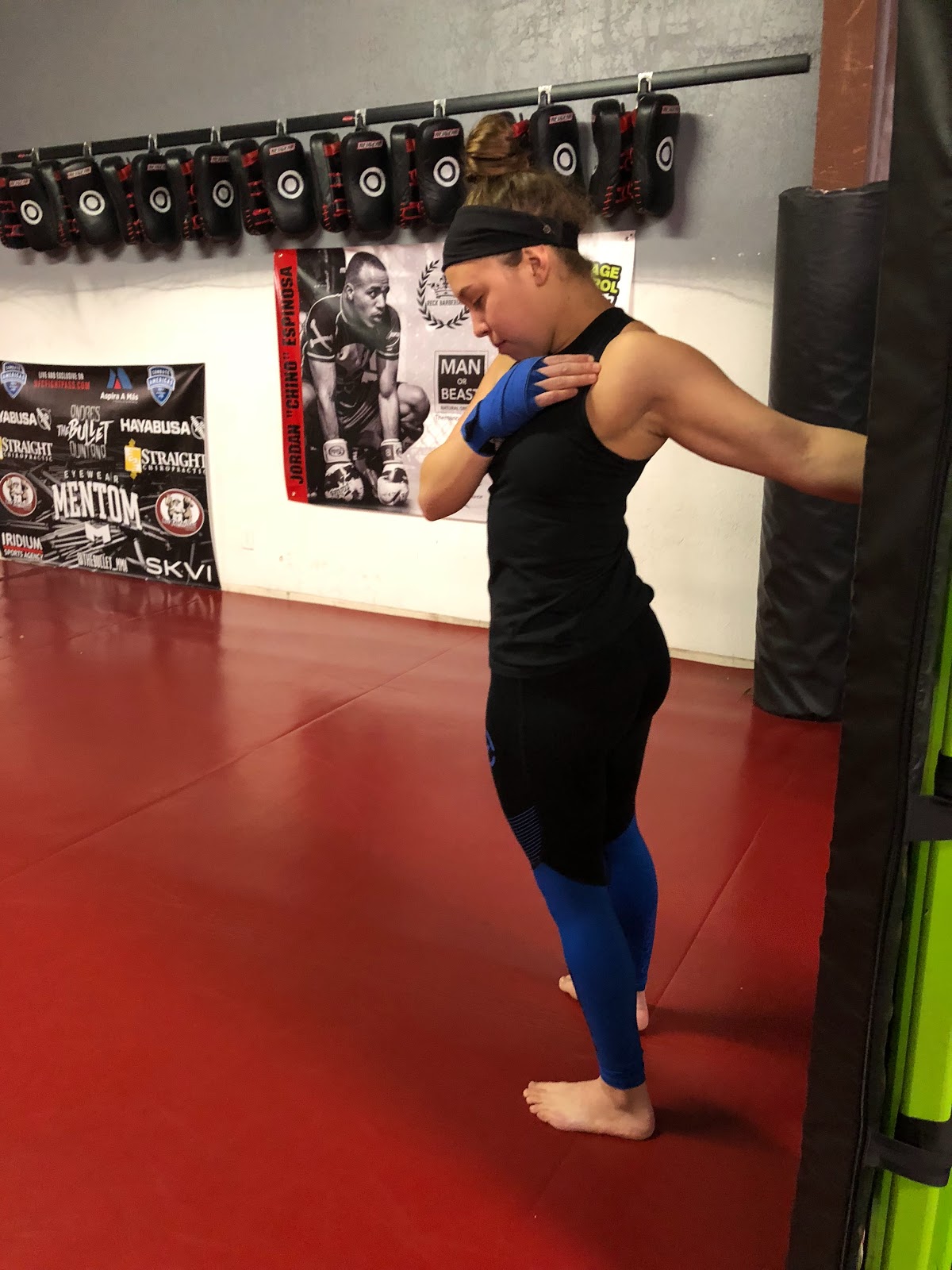 Mihok started her collegiate career in women's soccer at New Mexico State University. In 2015 she transferred to the University of New Mexico under head coach Heather Dyche.
In Mihok's 2015 season with the Lobos, she was an Academic All-Mountain West Selection. Making ten appearances as a defender for the Lobos, she collected 226 minutes of playing time.
However, the following season was not how Mihok wanted to end her college career.
The Lobos finished with an overall record of 9-7-3 and did not make the Mountain West Tournament that year.
"After finishing up soccer at UNM — since I didn't have the D1 (NCAA Division 1) career that I wanted due to injuries and unforeseen circumstances–I had a very strong desire to be the absolute best at something and wanted an opportunity to compete in a solo sport," Mihok said.
Mihok's family has always supported her, including in her collegiate career and through everything, the good and bad, she said.
"Unfortunately, I didn't give them the best career collegiately but I intend to do everything in my power to show them how successful I can be in fighting even though they aren't the happiest with the idea of me taking punches, elbows and knees," Mihok said.
A former teammate and friend at UNM, Eileen Zendejas praised Mihok's qualities.
"She is just so motivating because she's Vic… a woman that can literally do and pursue anything she wants! Like MMA and training with men, that doesn't affect her at all. She's an amazing woman," Zendejas said.
Mihok may have played a team sport but she showed competitive qualities when it came to individual challenges, Zendejas said.
"When It came to fitness tests, we competed all the time because we would either get the same score or she would be better than me by one point or vice-versa," Zendejas said. "She would not be afraid to take players on and shoot when she was playing the outside back position. That's one of the things I loved about her… defender with a forward mindset."
Albuquerque's fighting community propels Mihok to aim high
As Albuquerque has become home to a notable MMA community, including a number of elite fighters like Johnny Tapia, Carlos Condit, Holly Holm and "Cowboy" Donald Cerrone, Mihok hopes to join the community and represent the city as they have, she said.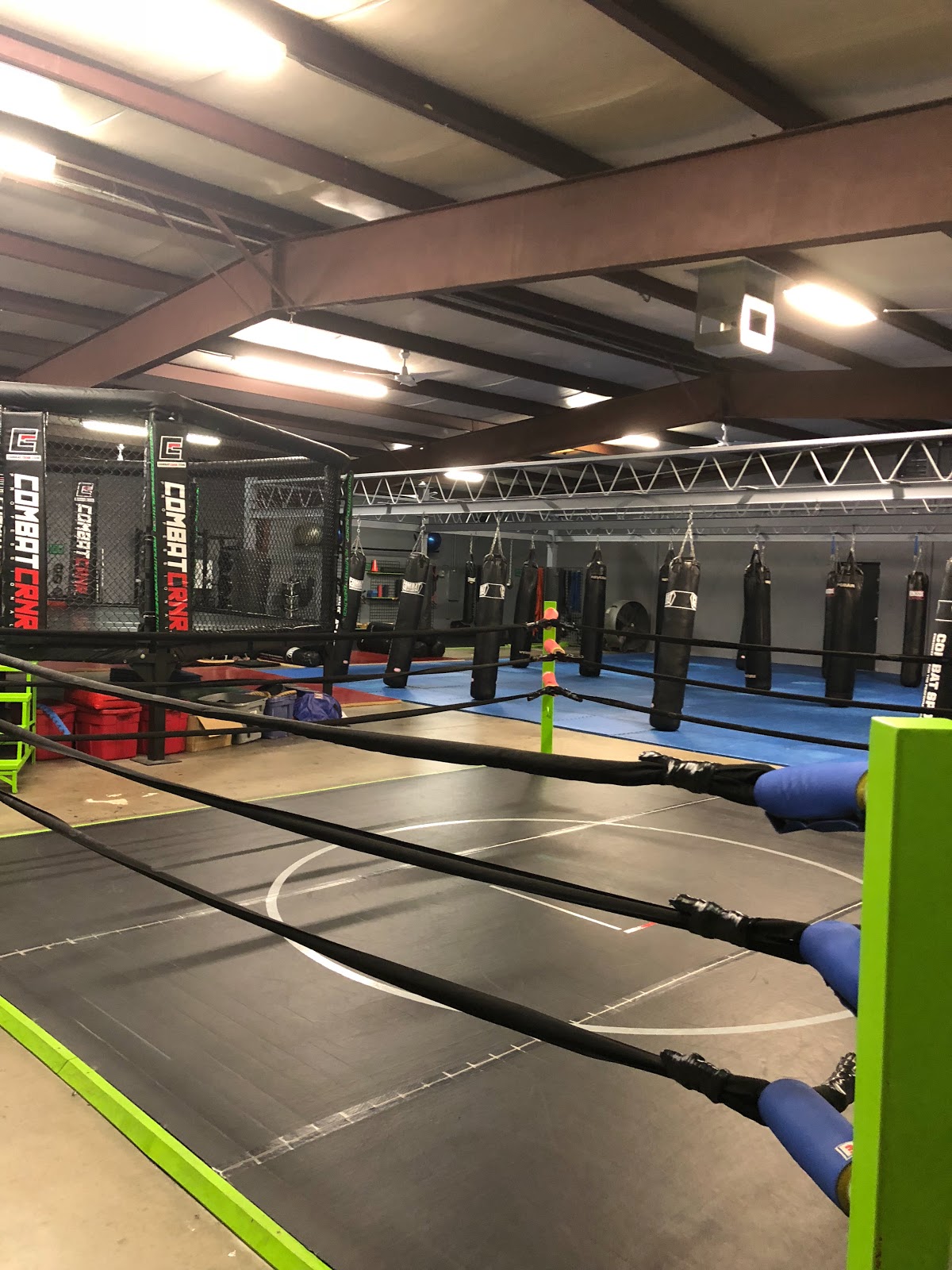 Pursuing Muay Thai — a form of kickboxing –requires Mihok to change her training regimen — while demanding another level of determination- and grit. Luttrell/Yee MMA & Fitness has been Mihok's gym where she started with private lessons with her striking coach, Raymond Martinez in addition to regular Muay Thai classes.
An Albuquerque native, Martinez said he has been training fighters for 13 years, while admiring the fighting community Albuquerque has to offer.
"MMA got a lot of attention here in New Mexico because of the rawness of it. Us New Mexicans mad dog everyone we see but we are super friendly once you get past that," Martinez said.
Traditionally, boxing has been a top hit in Albuquerque but recently MMA is starting to rise in popularity, Martinez said.
With Mihok, Martinez has been focused in altering her soccer mobility to make her a successful MMA fighter.
"I think the biggest thing is training how she reacts to certain movements to be different now," Martinez said. "Victoria already has good reaction time, and instead of getting out of the way of stuff like hitting, it's modifying the reaction to be correct."
Life Balance is key
While Mihok is focusing on her goals in MMA she is also balancing the life of a full time student, trainer, and wife.
"Being a full time student at UNM pursuing a Nutrition degree, I have to make time for my studies but I'm pretty good about staying on top of my work and getting it done early,"Mihok said.
A trainer herself, Mihok looks to others to succeed with her. By Inspiring others, one of her goals is to set high standards to young aspiring athletes she trains, she said.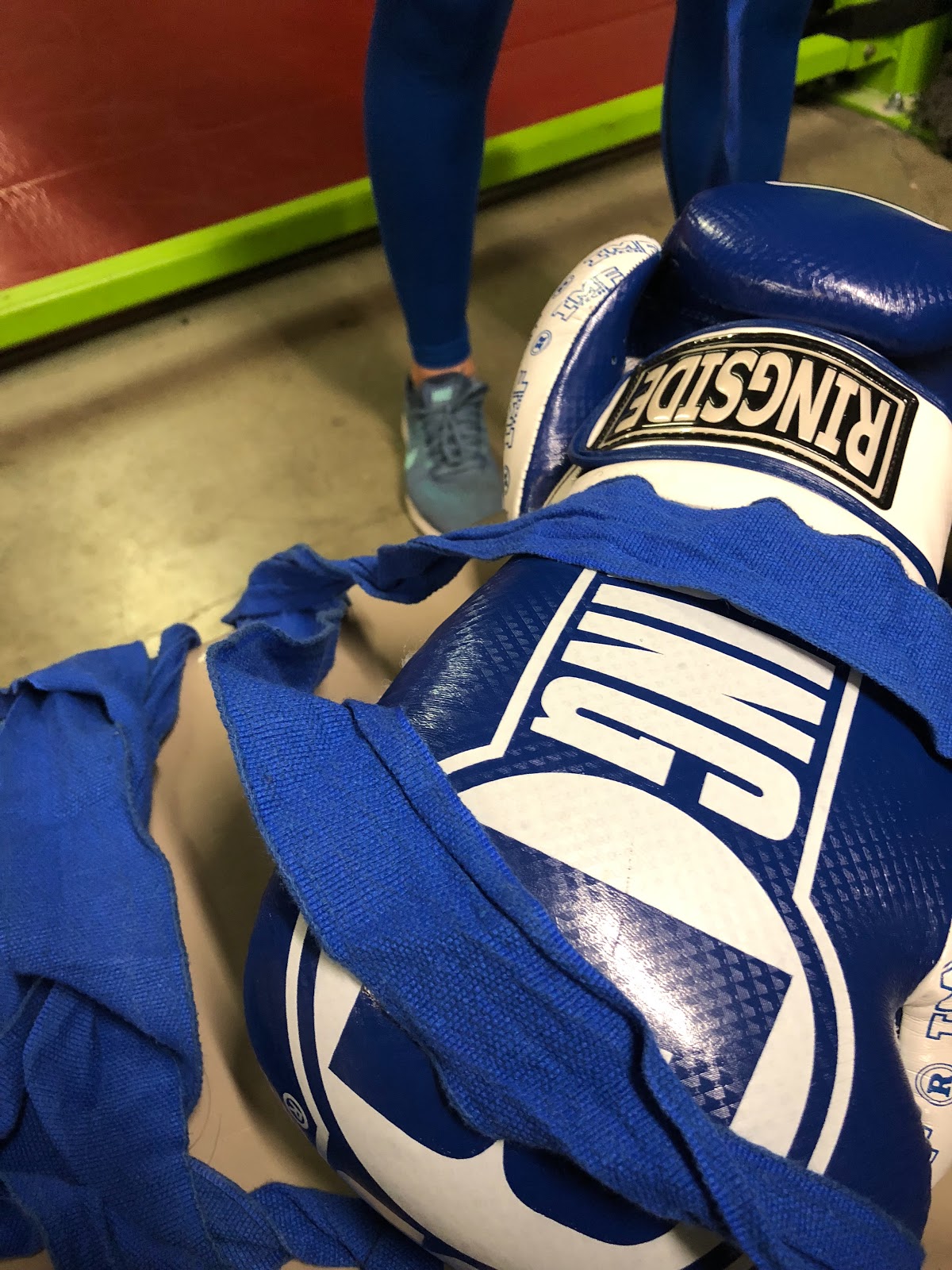 "Being a strength coach is also a big stressor for me right now having to program for athletes that are looking to better themselves in their sport as well and being sure they're moving well and working out to the best of their ability as well," Mihok said.
Despite the stress, Mihok gets her work done, even with challenges that arise with her hectic lifestyle.
"For me it's really just focusing on what I have at that moment and not worrying about everything I have to do in that day. Writing out everything I have to get done in the day has helped me out a ton," Mihok said.
Recently married to Taylor Mihok, a former golfer at NMSU where the two met, Mihok mentions that she had to take time off from fighting, for just a moment.
"Since I recently got married I did take a couple of months off from fighting leading up to the wedding simply because I didn't want to risk an injury or anything," Mihok said. "Taylor has really pushed me to get back into it because he knows it's something I'm really passionate about. Even though there are times when I'd rather be with him than spending hours practicing."
But with her upcoming fight in April, Mihok said there is no time to settle, or slack off.
What's in store for Mihok's future?
With Mihok's upcoming fight, her diet has been disciplined, measuring her macro-nutrients and limiting foods that will not replenish or restore her body properly to compete in her goal weight class.
"My diet definitely has started to become cleaner seeing as though I have to drop 10 pounds to fight at the weight class I am to compete in. I'm fighting in the 119.1-126 weight class," Mihok said.
April 26th is the day of her first fight in the United States Muay Thai Open West Championships. However, the three days in Phoenix, is not her final destination with fighting.
"My future goals after this Muay Thai fight are to transition to full on MMA and focus solely on that. I want to do an MMA fight shortly after this fight and hopefully work out a contract as a fighter in the future," Mihok said. "If I do well, I'd eventually like to become a pro and my overall goal is to make it to the UFC."
For more follow Aleks on Twitter.