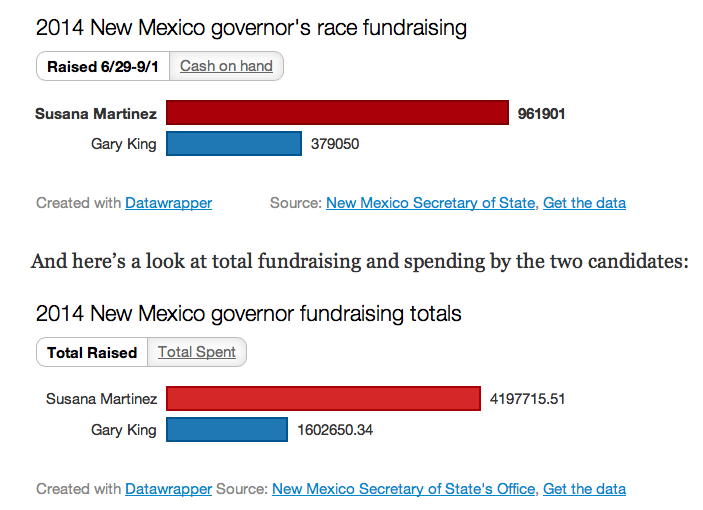 Martinez tops $4 million in cash, King lags
Republican Gov. Susana Martinez continued her fundraising juggernaut over the summer.
Reports filed Monday show she more than doubled the cash raised by Democratic opponent Gary King. The governor spent four times more than King in her quest for a second term.
King won a five-way primary in early June to challenge Martinez, loaning his campaign $535,406 in the process.
See the complete story on our partner site, New Mexico In Depth.