Students attending the University of New Mexico (UNM) who live outside of Bernalillo County can still vote this election.
Individuals in New Mexico voting from outside their home district can request a ballot from their county clerk's office to mail in their vote.
"New Mexico is unique amongst the states," said State Senator Daniel Ivey-Soto.  "We will count every single vote we can legitimately count."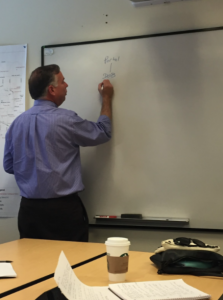 Democrat Senator Ivey-Soto is Executive Director of the New Mexico county clerks association, an organization helping county clerk's carry out their duties, including running local elections. He is also running for re-election as state senator in District 15 this November.
According to the New Mexico Secretary of State website, people requesting a ballot from their home district first must be registered to vote by Oct. 11. If registered, the individual may request a ballot from their local county clerk. The absentee ballot will be mailed to the individual's temporary address. The ballot must be returned to the local county clerk's office by 7 p.m. on November 8th.
According to the New Mexico Secretary of State website, if people apply for an absentee ballot and receive it, they must vote with that ballot. They cannot vote at a local precinct.
The NM Secretary of State website also provides a tool for people to check their registration status.
Follow Stephan Francisco on Twitter