By Spencer Butler/ NM News Port
In the city of Albuquerque, next Tuesday's elections will test a number of things, but arguably the biggest race is the contest for mayor.
The battle consists of two Democrats, Tim Keller and Manny Gonzales, along with one Republican, Eddy Aragon, each trying to find a unifying message that can get voters to turn out for them. 
The race has been dominated by two major policy issues: crime and homelessness, while traditional issues such as the economy have taken a back seat.
The Political Outsider
Aragon, a conservative local radio host and political outsider, is trying to win a blue city that continues to shift away from the GOP.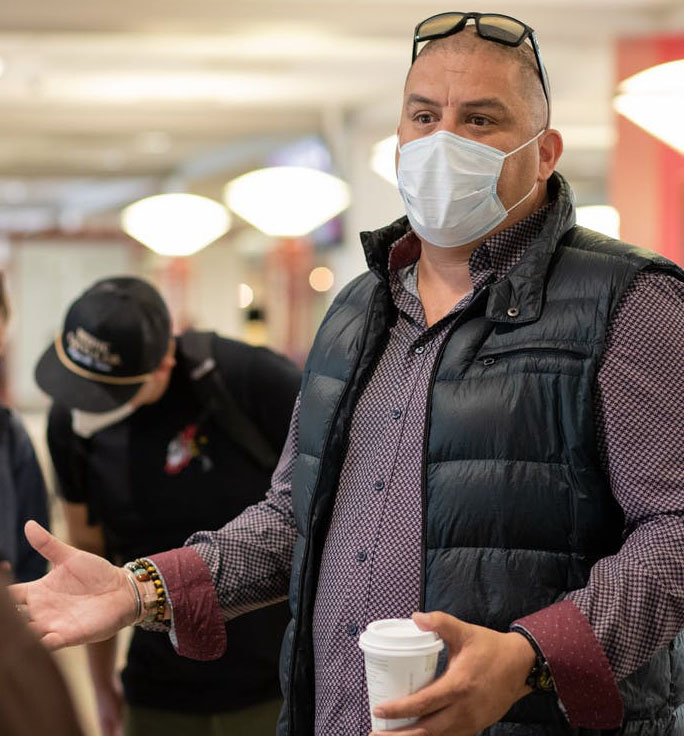 Aragons' campaign has focused on crime, but also on the APD's slow pace in instituting reforms required by the U.S. Justice Department, and has promised to speed up the compliance that the APD must get to.
"Tim Keller is not accelerating compliance, he's putting more obstacles in the way and making it more difficult for the police officers," Aragon said during an event at the UNM SUB.
Aragon, while blaming Keller, also blames the ACLU for the failures of the APD to fully comply with the DOJ.
While Aragon is opposed to Keller's Gateway Center plan, an idea to create centralized services to help individuals who are homeless, he is not opposed to more help for the homeless.
"We need to track our homeless people," Aragon said. "I think it's really incumbent on us to fix this issue and we can't have these organic camps."
The Firebrand Sheriff
The other challenger is Gonzales, the Bernalillo County Sheriff and a conservative Democrat that has stirred the pot in this race.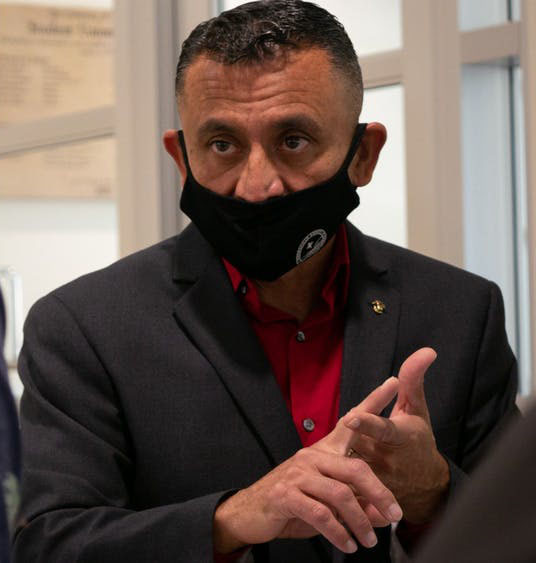 As sheriff, Gonzales is a controversial figure, due to his defying many of the state's COVID-19 protocols and his resistance toward lapel cameras worn by police.
But as a candidate, Gonzales has focused on crime and taken a very pro-police stance on public safety issues.
"You do not let anti-law enforcement activists make policies," Gonzales said. "You're supposed to make reasonable policies so they can provide a service for you to protect your rights."
Gonzales is also opposed to the Keller administration's Gateway Center plan, but stated that the city should create a resource center that can "make sure that those people (homeless) want the help."
Many Democrats are trying to define Gonzales as an individual that is running with the Trump playbook. Their case in point were the unsubstantiated allegations he made against Keller during their second debate.
The Incumbent Progressive
Keller, the incumbent mayor, has had to play defense on his record as the city's chief leader.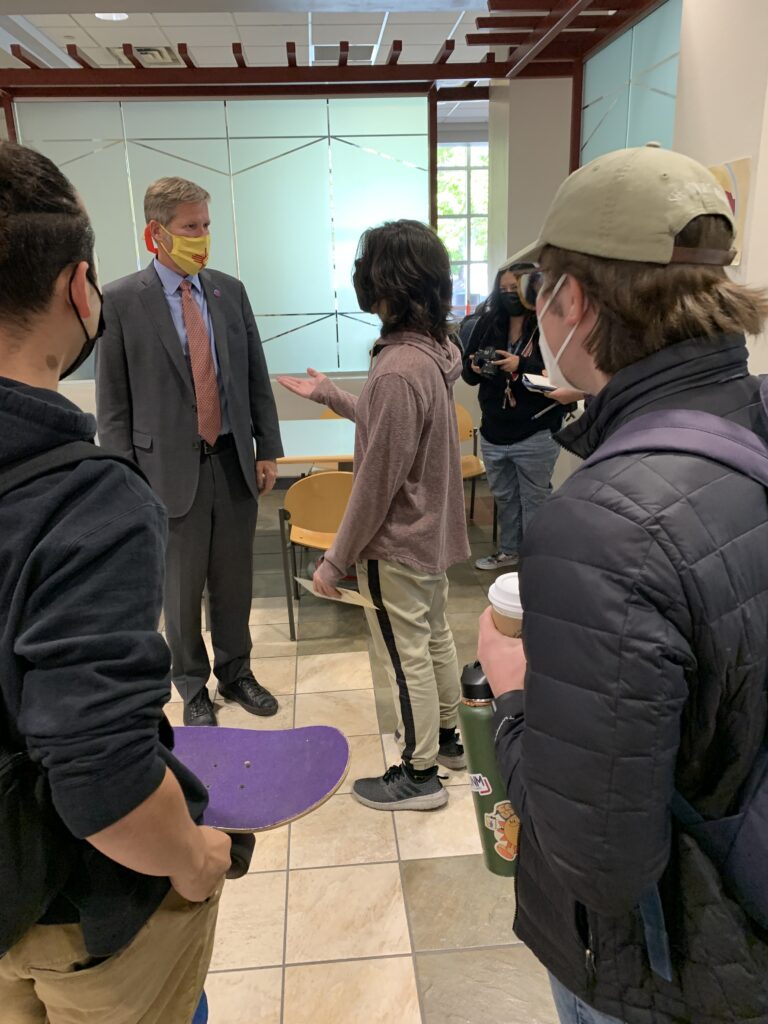 But Keller has also played offense on both of his opponents, citing their lack of experience within the political system or their lack of knowledge on a number of issues at the top of voters' minds.
On the issue of crime, Keller said that Aragon's knowledge on how APD's reforms have been progressing isn't good and that, "he knows very little about the reform process, because the county doesn't have to do it, so I do think he's just kinda saying stuff."
Keller touted the reforms that have occurred under his watch, such as the use of force agreement that was instituted by APD and his removal of former chief Mike Geier due to him slowing the process of reform, according to Keller.
On the homeless issue, Keller said that the Gateway Center was just one piece of the puzzle that will help deal with the situation.
"The Gateway Center is just one piece in a spectrum of housing, and that's why we're doing supportive housing, affordable housing, we even support certain sanctioned encampment areas in public safe spaces and small centers."
To Avoid a Runoff
Recent polling by the Albuquerque Journal suggests the race isn't that competitive, as Keller has a 53-20-13 lead over Gonzales and Aragon, respectively.
While 12 percent of potential voters remain undecided, Democrats that are casting their ballot back Keller by 78 percent, and independents back the Mayor by 45 percent.
Conversely, Gonzales and Aragon get 8 percent and 3 percent of D voters and 23 percent and 17 percent of independents in the poll that has a 536 person sample size.
Above: Pie chart shows Mayor Keller ahead in a poll commissioned by the Albuquerque Journal in mid-October. Chart by Spencer Butler / NM News Port
Another reason for Keller's wide lead is that Republican voters have split themselves between Gonzales and Aragon by a 38-29 margin, while Keller obtains 16 percent of the R vote.
All of these factors mean that Keller could potentially avoid a runoff election, as Albuquerque requires that a mayoral candidate get 50 percent of the vote to win office.
Keller is cautious about these numbers saying, "for us I think it's just a question of turnout, if people turn out, we're going to be in great shape."
Early voting has already begun within the city, as 20 polling locations will be open until October 30, while election day will be November 2.
Spencer Butler is a journalism student and reporter for New Mexico News Port. He can be reached on Twitter @SpencerButler48.