Trigger Warning; This article features explicit details about sexual assault, trauma and other sensitive topics.
Terrel Velsor was only five years old when he was sexually assaulted by an 18-year old man.

"Maybe by talking about what I had been through… it can inspire others to tell their stories," Velsor said, volunteering his story to New Mexico News Port for a series leading up to sexual assault awareness month in April.

Velsor is from Clovis, N.M. and is in the Interdisciplinary Film & Digital Media program at the University of New Mexico. He directs and writes horror movies for his program and hopes to eventually work for Nextflix either filming or doing graphic design. Along the way, he says he's become more confident and better able to share his personal story.
Velsor said he had a good childhood but found it difficult to make friends or to maintain a lasting connection because his family moved frequently due to his parents' jobs in the military. He thought of himself as a very shy, quiet kid, he said.

When his family moved to Phoenix, Ariz., he was placed into the care of a babysitter, a friend of his father.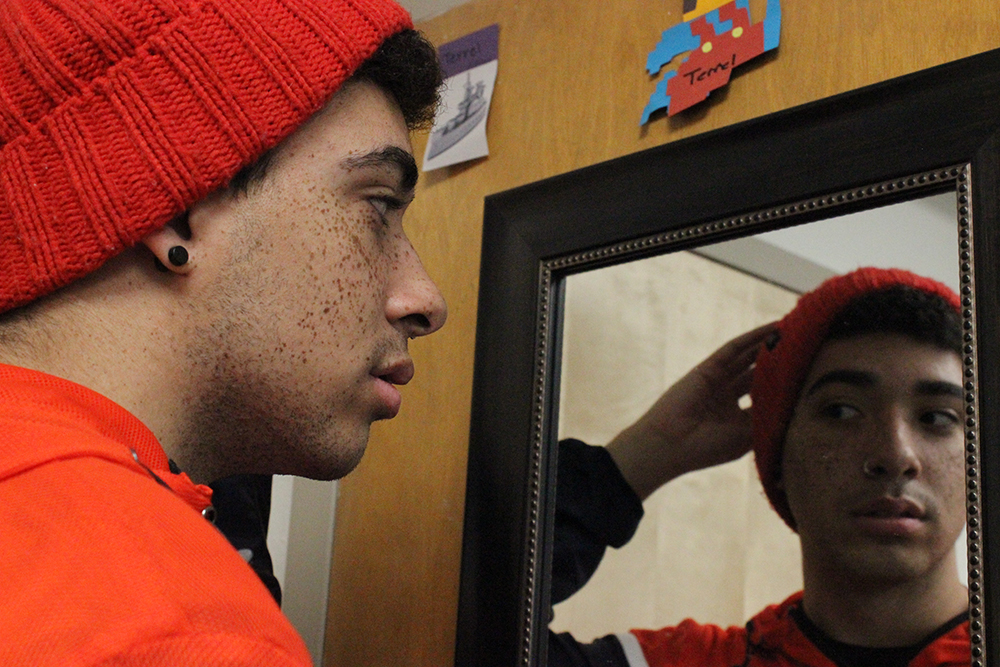 The day Velsor was sexually assaulted, his babysitter had left him with her two sons, 18 and 13 years old.

Velsor recalls watching the 13-year-old boy play video games, until he was kicked out of the boy's room and sat alone in the living room, where the 18-year-old took notice.

Velsor shares his experience of what happened next.

Velsor said he repressed this memory for as long as he could, until he reached middle school, when he swung into depression.

Velsor describes himself as being born a gay man, but said that he struggled to come to terms with his sexuality because he was sexually assaulted.

"I had to tell myself that 'that is not ok,' you can't blame a situation that happened a long time ago for what you were born as," Velsor said.

In the parlance of mental health providers, Velsor faced a "double or dual stigma," the challenge of facing societal pressures both for being gay and for having been victimized. It's pressures like these that account for a higher rate of anxiety, depression and suicide in the LGBTQ community, according to the National Alliance on Mental Illness, which says that lesbian, gay, bisexual, transgender, queer and questioning community may actually avoid the mental health system.

Velsor speaks out about the mental health challenges he had to face.

This past January, Velsor shared his story with his parents.

"I don't know what came over me, but I felt so embraced that I had to tell them," Velsor said.

"But when I told them, something did come off my shoulders and I felt a lot better and I am able to talk about it more openly."
He said he leads by example wanting other men to share their stories. "There is a lot of stigma attached to being sexually assaulted and being a man, it can happen to anyone," Velsor said.

Velsor said, being a man made a difference in how he handled what happened to him. He never got help or talked about what had happened to him for many years. But now, he says, talking helps.

This article is the first in a series of articles leading up to sexual assault awareness month in April.
Amy Byres is a reporter for the NM News Port. She can be contacted on Twitter @amybyres12.