One in 10 children in the state of New Mexico have at least one parent that was or is incarcerated. Jacob Chavez is a New Mexican who has had both parents behind bars.  
On Sept. 5, 2018, Chavez met for an interview at the Frontier Restaurant in Albuquerque. Like many homeless men in Albuquerque, the 27-year-old appeared unkempt — dressed in worn clothing — and carrying a dingy blue Jansport backpack. He refused to be photographed.
Chavez retraced his childhood, saying his parents were in and out of the household while he was growing up, creating an unstable living environment.
"They were there, and they gave me the basic guidelines to common sense and stuff, but for the most part I just stayed out of the radar of them" Chavez said. "They were there when I needed them to be, but when I got older, I had to fend for myself when they started getting into trouble."
Chavez said his mother, Della Trujillo,  was jailed more times than he could count and was imprisoned for nine consecutive months due to drug use. His father, Tim Chavez, was in and out of prison for a total of five years because of his involvement with alcohol and drugs.  
"I was kind of the black sheep of the family," Chavez said "I just kept to myself and just listened to what I was told to do. It just made life go easier."     
Chavez said that at the age of eleven, he often found himself alone and had no other choice but to live with his uncle.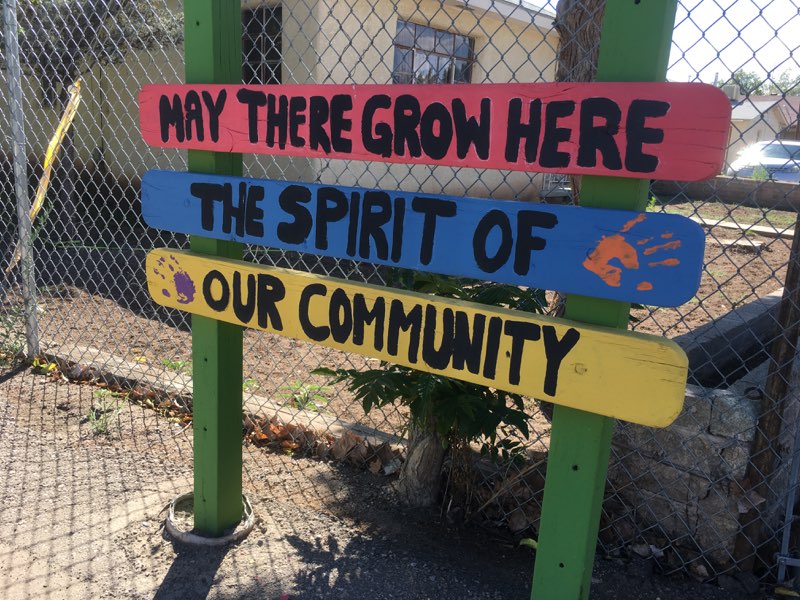 There can be negative effects on a child that has parent in jail.  According to a study from the 2014 book Children of the Prison Boom: Mass Incarceration and the Future of American Inequality, children with incarcerated parents are more likely to have attention deficits, behavioral problems, and speech and language delays.  
Randy Morton, has spent the majority of his life as a friend of Chavez. They met when they were seven and have remained friends through thick and thin. When Morton was eleven, he ran away from home and found himself living with Chavez.  
"I lived with him and his mom, " Morton said. "I lived with him at his uncle's for a little bit, and I also lived with one of his mom's friends. He ended up taking us in because his mom disappeared for two weeks and the landlord kicked us out."
Morton noted that living with his uncle was the best thing for Chavez. "He lived with his uncle when he was younger and when he was older," he said. "His uncle's house was his most stable living house he had his whole life."  
Growing up, Morton said, Chavez was very good at hiding the daily struggles he had to deal with.  
"As far as what everybody else saw, he tried to act cool and like he had everything together but how I knew him, he was definitely sad and wanted that stable life and a stable home and stuff that he saw everybody else had" Morton said.  "You could definitely tell that the way his parents were affected him tremendously."
Chavez said that when his parents would disappear for days or even weeks on end, he would sometimes go to the PB & J Family Services.  Founded in 1972, the local nonprofit organization serves nearly 1,800 families annually and abides by a mission that "takes into account the powerful and unique reciprocal relationship between parent and child." Some of the programs offered include a therapeutic parenting program and child development center and an extended Pre-K day program.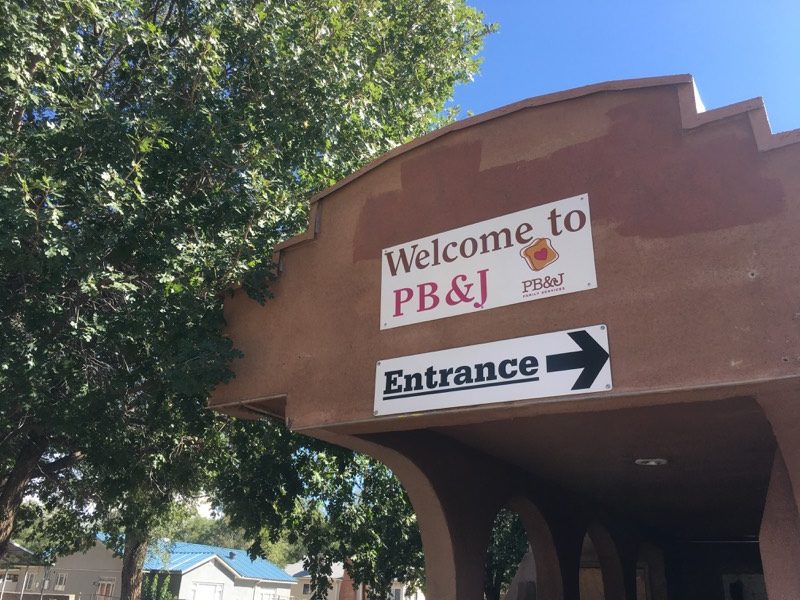 "There were group meetings every Tuesday night, but sometimes I did not make it to that, but we had our own personal counselor that would once a week pick us up and take us to go do whatever we wanted to do," Chaves said "They kept us out of trouble."
Chavez attended school until the tenth grade. Morton said when Chavez dropped out, he began to pick up the habits of his father.
"You could tell he was sad, and his parents got to him," Morton said. "I think that is why he started using heavier drugs."  
Chavez is currently unemployed and living on the streets of Albuquerque.  He said he has little contact with his parents, but he does not blame them for his hard childhood.  
"I would say it was difficult but more of an adventure than anything when I look at it nowadays," Chavez said.  "The difficult times in my life were just stepping stones to make me the strong person I am now."
Chavez's story highlights the challenges faced by children with parents in prison. In some ways, Chavez was fortunate he had extended family willing to take him in. Many children do not.   
In the state of New Mexico, when a child is taken by the state because their parent or parents are in jail, they are often placed in the foster care system. That system currently has 2,500 children that are being cared for on a daily basis.
 You can follow Taylor, Brooklyn and Alea on Twitter.