Voters got a deeper look at the candidates for the U.S. House in New Mexico's first district Thursday night. The candidate forum was hosted by KNME-TV in Albuquerque.
The seat in congress is open after current occupant Michelle Lujan Grisham (D-N.M.) decided to run for New Mexico's open governor's seat this year.
Although the hour-long forum covered issues from climate change to education, Democrat Debra Haaland, Republican Janice Arnold-Jones and Libertarian Lloyd Princeton gave particular attention to the economy as a top priority for District One.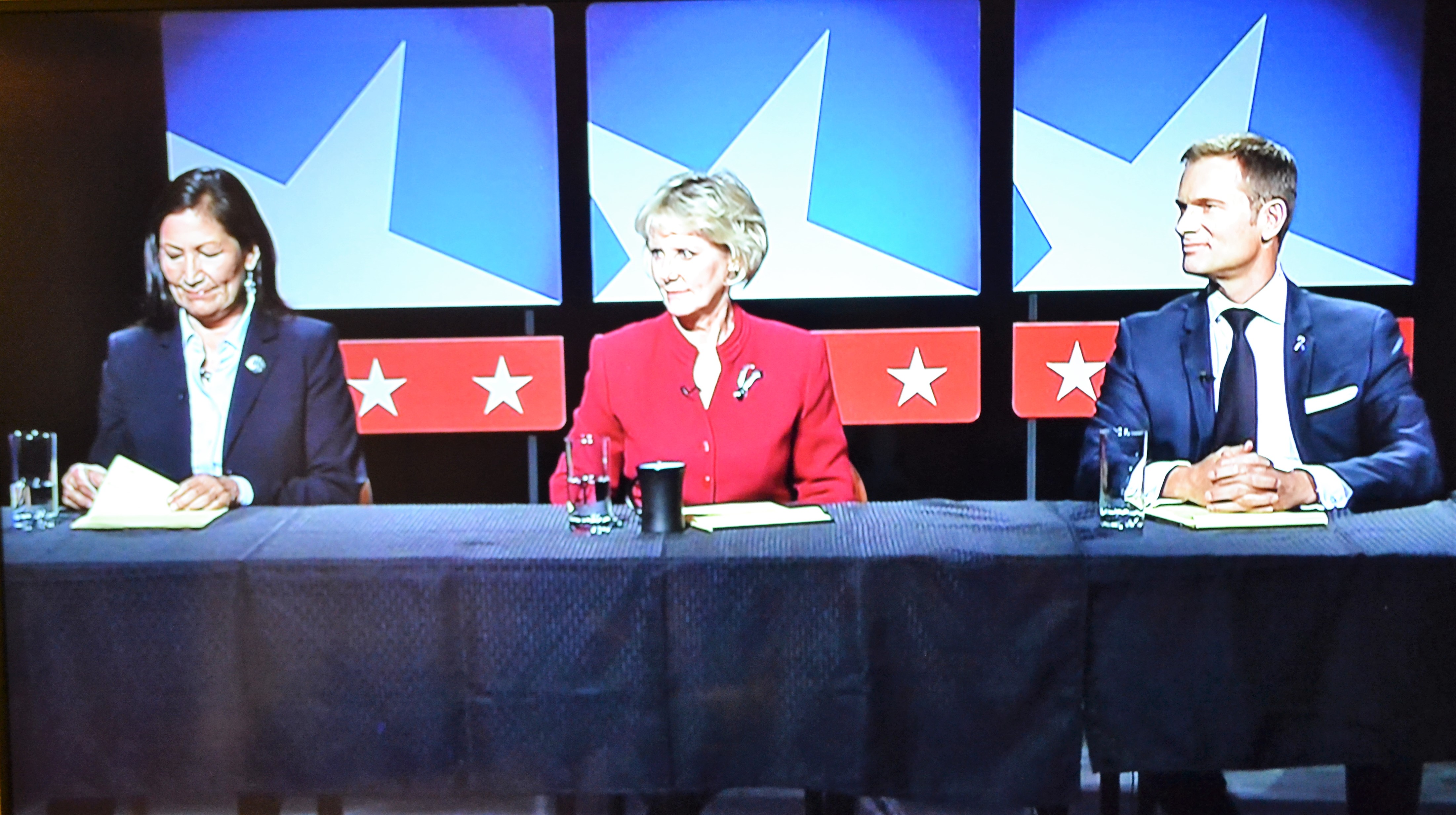 "We need jobs here," Haaland said. "That has been a consistent problem for a long time, and so I believe that with moving forward toward 100% renewable energy, it would not only fight climate change but we would create thousands of livable wage jobs."
She said the State does not need to help the large corporate farms but instead help small-farmers right here in New Mexico.
"I would work to ensure that we are able to make that happen for small-farmers across the district," Haaland said.
"There are clearly many issues, but if you ask me to pick just one, it would be jobs," Arnold-Jones said. "That begins with maintaining and preserving and standing up for all of the jobs at Sandia National Labs and also Kirtland Air Force Base."
Arnold-Jones said the economy goes well beyond the federal sector, and New Mexico must diversify its economy.
"We need to be open for business — that means making sure that when businesses want to expand, whether they're homegrown or they come from out-of-state, that they're able to start up their business and not waste their capital waiting on New Mexico," Arnold-Jones said.
New Mexico can create jobs by promoting the intellectual capacity of its citizens, Arnold-Jones said.
Princeton said his approach would focus on helping the people who are already here.
"I want to take the people we have today and make them eligible for the workforce," Princeton said.
He said District One should look into the high schools to immediately start career and skills training for people who do not want to go to college.
"We need to take advantage of what we have available in front of us today because now we have a robust economy; now is the time to do it," Princeton said.
The deadline to register to vote for the general election is Oct. 9 with early voting beginning on Oct. 20.
You can view the KNME-TV broadcast via their YouTube Channel.
Follow Alyssa Bitsie on Twitter @albitsie.