As the Albuquerque Rapid Transit system readies for full service in 2018, city leaders are also looking forward to the economic development the project is expected to bring.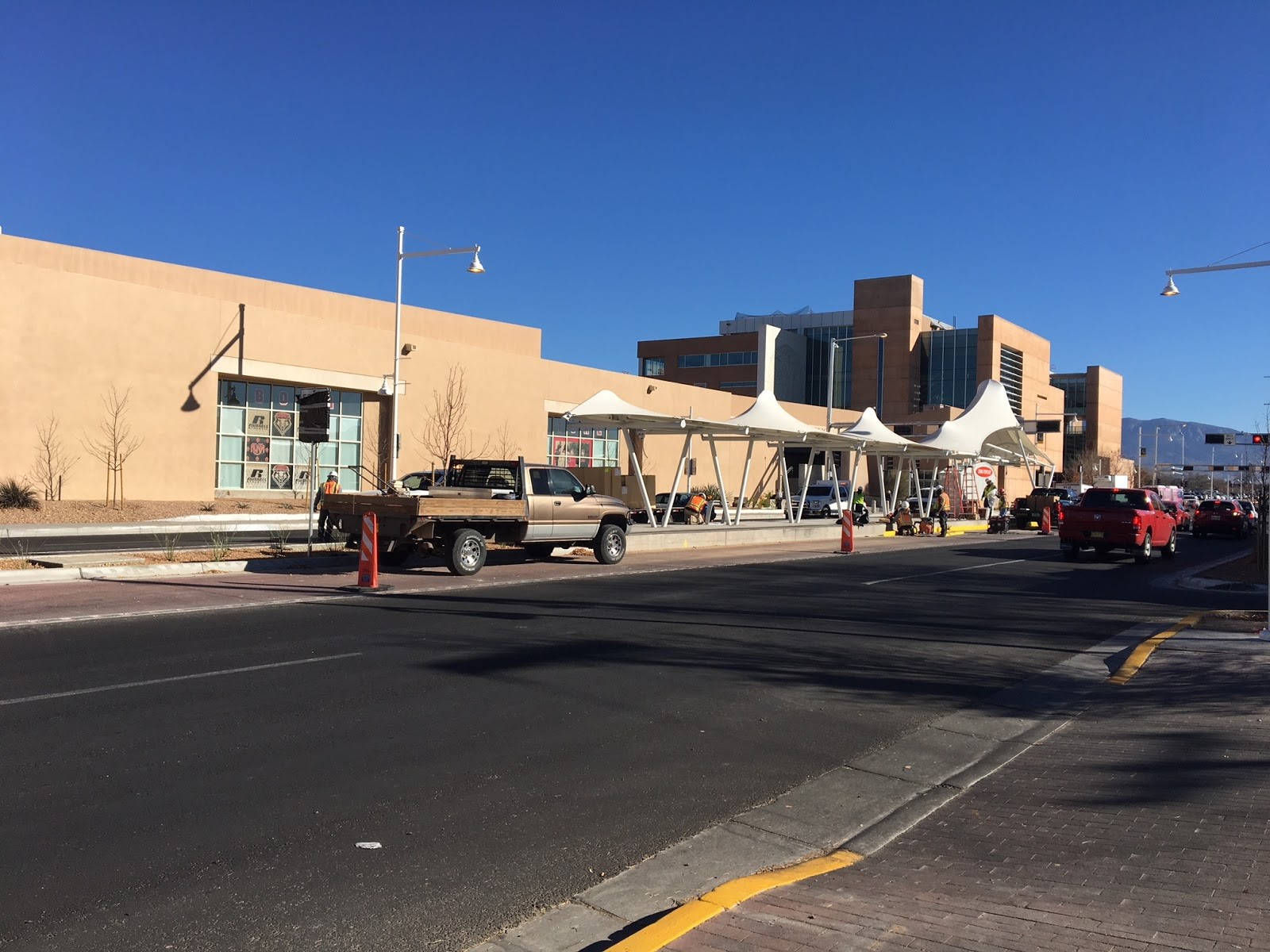 "The other cities that have put in this higher level of transit service have seen quite a bit of economic development in relation to that project," said Dayna Crawford, Deputy Director and Project Manager for ART.
Cities that have built similar systems include Cleveland, OH (HealthLine), Eugene, OR (Emerald Express), Los Angeles, CA (Orange Line BRT) and San Bernardino, CA (sbX system).
"Cleveland has seen approximately $6 billion in economic development in relation to their rapid transit project," Crawford said.
Albuquerque is already starting to see returns on its $119 million investment.
"Since we began project development, Albuquerque has seen approximately $350 million in relation to ART," Crawford said, pointing at new real estate deals and development-related expenditures.
"People have to get permits, and they have to do the design, and they have to hire the people to do all of those things, and build the project, and it all just adds up," Crawford said.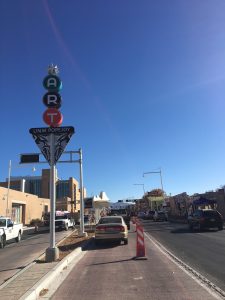 Crawford says ART is the only transit service of its kind. Spanning a nine-mile route, it is an electric bus rapid transit system that was 'built to perfection,' according to the Institute for Transportation and Development policy.
"The ART system is now the only system in the U.S. to be recognized by the (ITDP) with a Gold-Standard Rating," Crawford said.
"What ART will provide is a level of service that you can depend on, because of the dedicated lanes."
According to a press release from the city of Albuquerque, ART joins cities with similar transit systems in Brazil, China, Colombia, Mexico and Peru earning the highest of rankings from the ITDP.
"There is a scale of 100 points, you can get points detracted if you don't meet their standards, so we ended up with 88.5 points," Crawford said.
Cleveland's HealthLine BRT system, prior to ART, held the highest score in the U.S. with a 76.
"We built ours at a higher level of design, and it is a better project as a result," Crawford said.
ART was also just named winner of a special award by the national real estate group NAIOP.
Crawford says future projects will expand ART to serve more people in more areas.
She says plans call for the next phase along University Avenue to connect ART to the Airport and CNM area. Eventual phases will connect Coors Boulevard and the Paseo Del Norte corridor. "Then you have a grid and everyone can benefit from it," Crawford explained.
Crawford said Central Avenue is the "perfect place for this multi-phase project to begin," because of the high volume of people transiting the area.
"Forty-two percent of our ridership — 14,000 boardings a day — happen on Central alone, so it is an important corridor for us," she said.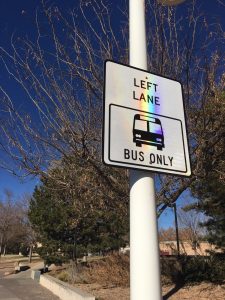 The end of construction will be a relief to Central Avenue business owners who have been enduring the negative effects of construction since the project began in 2015.
Some residents have already had a taste of the ART experience. ART is providing partial service for guests attending the annual River of Lights at the ABQ Botanical Gardens.
Alexis Gutierrez attended the River of Lights on December 3.
"I am shocked by how nice the transit looks, especially in comparison to the Rapid Ride," Gutierrez said. "It was comfortable and a much smoother ride."
John Bastian attended the River of Lights with his two kids.
"I usually drive and park my car and then walk a block or so, but now I will take the transit because it took us right up front and we didn't really have to wait either. It was just very convenient," Bastian said