Environmentalists in New Mexico are warning that the miles of new barriers on the US-Mexico border will have serious harmful effects on borderland habitat and wildlife.

"There's a lot of disruption along a fairly large strip of area where they're doing the border construction. If they're putting in big posts and things like that, those often serve as traps, that trap and kill animals along the border," said Blair Wolf a professor of Biology at the University of New Mexico.

Animal mortality comes with border construction and the post holes they are digging can reach depths of up to 10 feet or more and act as pitfalls for animals, such as rodents and reptiles, Wolf said.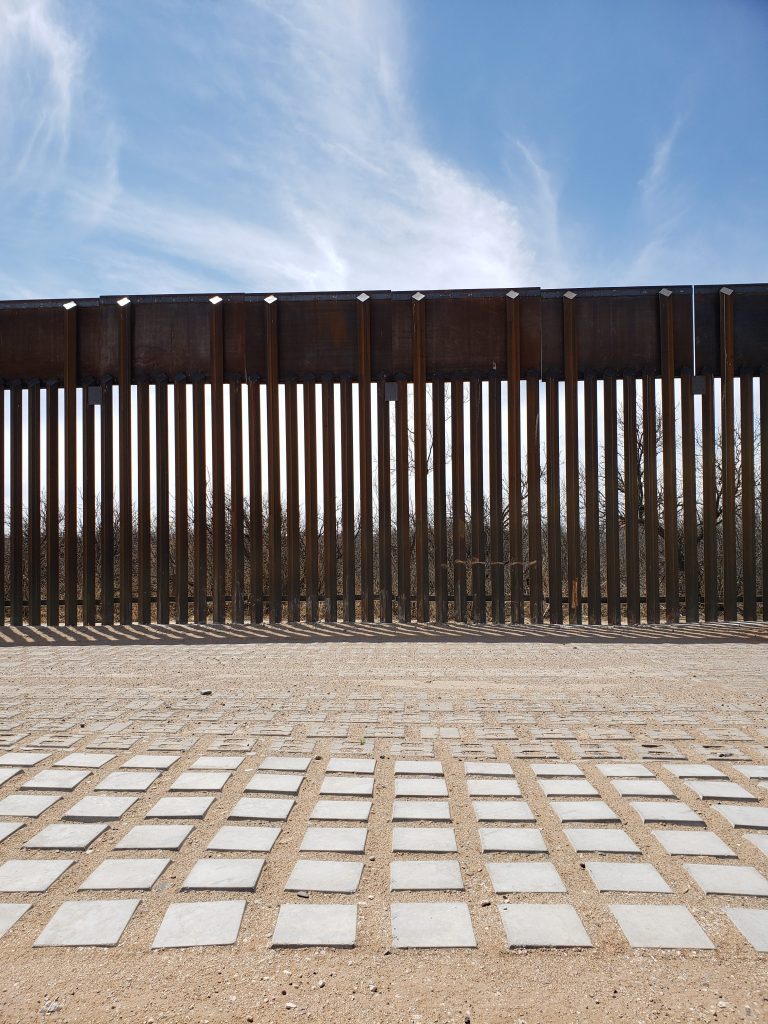 "The direct intervention of people out there with big tractors and earth movers and those kinds of things–they disrupt a fairly large swath of the border and denude that area of vegetation, direct habitat destruction as well as direct killing of wildlife that lives on the border during construction of that," Wolf said.

Before the construction of any walls, the borderlands had been diversely populated with animals but as the climate changes and it gets warmer, we could expect animals from Mexico to move north into the United States to colonize Wolf said.

"It sort of dries up our source population for the few animals that do occupy our southern border, it reduces the biodiversity here in the United States," Wolf said.

In addition to wildlife diversity, disruptions of area along the border walls is no simple process, Wolf said.

"You clear all these large areas on either side of the border and some of those areas are biodiversity hotspots," Wolf said.

The Trump administration declared a national emergency in February in order to reallocate billions of dollars for a border wall, with a long stretch of that planned for southern New Mexico. Previously, a political stalemate over the wall resulted in a partial government shutdown from December 2018 to January 2019.

"New Mexico is ground zero for this administration's plans to build more border wall — New Mexico is being targeted and New Mexico will soon, beginning in May, unless its stopped." said Kevin Bixby Director of the Southwest Environmental Center in Las Cruces. "The administration will completely seal off the New Mexico international boundary with an 18 to 30 foot wall."

Environmentalists have been increasingly alarmed by such action for more than a decade. In 2005, in response to the 9/11 terrorist attacks, Congress passed the Real ID Act that gives the Secretary of Homeland Security the authority to waive any federal, state or local law — including environmental protections — in favor of national security Bixby said.

The Department of Homeland Security (DHS) has issued two waivers to expedite border wall projects to replace and add over 50 miles worth of new steel bollard border walls in Yuma, Arizona and El Paso, Texas, according to a press release from DHS on April 26. The statement said, the granted waivers eliminate their obligation to comply with various laws with its projects but remains committed to environmental stewardship.

"In the name of making the border more secure, this administration is literally making it lawless by waiving all these laws," Bixby said.

Right now, according to the nonprofit organization Sierra Club, almost 50 federal laws are waived for construction of the border wall, including the Clean Water Act, Endangered Species Act and National Environmental Policy Act.

New Mexico Bureau of Land Management and U.S. Fish and Wildlife Services did not respond to NM News Port request for interview.

However, the Communicators Director for the New Mexico Department of Game and Fish (NMDGF), Tristanna Bickford, says the department would expect issues to arise in areas of open, non-threatened landscapes.

"That's where it is easiest for wildlife to travel and move back and forth to the north and to the south of the border. It's also the places that we anticipate it being either to construct a tight border fence or a higher border fence that could restrict that movement more," Bickford said.

The NMDGF will release a comment on the National Environmental Training Association (NETA) report within the next few weeks addressing environmental concerns Bickford said.

"New Mexico is ground zero for this administration's plans to build more border wall" –Kevin Bixby, Director of the Southwest Environmental Center in Las Cruces, New Mexico.
According to DHS's, Environmental Stewardship Plan (ESP) for replacement, operation and maintenance of infrastructures along the border, it will use six different staging areas totaling about 24 acres of land to facilitate operation equipment, staging materials and construction.

In the same government ESP report, a summary of potential impact states that there will be negligible impacts on wildlife, habitat loss, loss of mammals and other small reptiles during construction. It also states that no adverse effects on federally listed or special status species are expected by the project.

ESP's planned moderation practices will include awareness education programs on endangered and threatened species.

According to the American Institute of Biological Sciences, the borderlands include six ecosystems that comprise a wide range of geographic areas that include over 1,500 native terrestrial and freshwater animals, various plant species and about 60 species that are listed on the Critically Endangered, Endangered or Vulnerable lists.

Ben Neary, the Conservation Director of New Mexico Wildlife Federation in Albuquerque, says the border wall would be a disaster for wildlife.

"It looks to be something that would, not only, impede the animals on the ground, but also affect runoff patterns of the water and various issues with plant life and generally harm the overall environment," Neary said.

The wall could also damage relations between conservationists in the U.S. and Mexico. The two countries currently work together to manage waterfowl that travel from Canada to the U.S., down into Mexico, Neary said.

"There's an international agreement on how those birds should be managed, how they should be harvested," Neary said.

As the increased, mechanized, human presence and lights disrupt the natural environment along the borderlands, animals may avoid it altogether, Neary said.

"The disruptive nature of it is not only just the function of height, it's also that wildlife won't go near such a thing in many cases, certainly not while it's under construction," Neary said.

Alyssa Bitsie is a reporter for the NM News Port and can be contacted on Twitter @Albitsie.