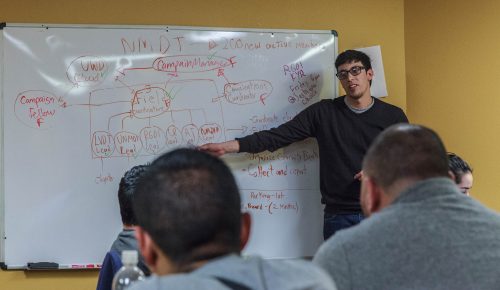 Undocumented University of New Mexico (UNM) student Felipe Rodriguez takes out his pen and notebook and begins taking notes while his psychology professor starts lecturing about questions that will arise in the upcoming midterm. After about five minutes, Felipe starts losing concentration, worrying and wondering about the enforcement of President Donald Trump's new immigration policies.
"It's been becoming extremely tough to focus on school," Rodriguez said. "There are days where I will be in class and just start thinking, what if a fellow student reports me to immigration, and they show up at my house?"
New Mexico does not have specific policies preventing federal agencies collaborating with state agencies on immigration enforcement. In response, State Sen. Linda Lopez (D-Albuquerque) introduced Senate Bill 270. Lopez said this bill would turn New Mexico into a sanctuary that offers several provisions including deportation protection to all of its residents.
"Sanctuary means no person shall be denied benefits, opportunities or services offered by the state on the basis of immigration status," Lopez said.
Sen. Lopez also says that employers shall not request any information regarding citizenship or immigration status.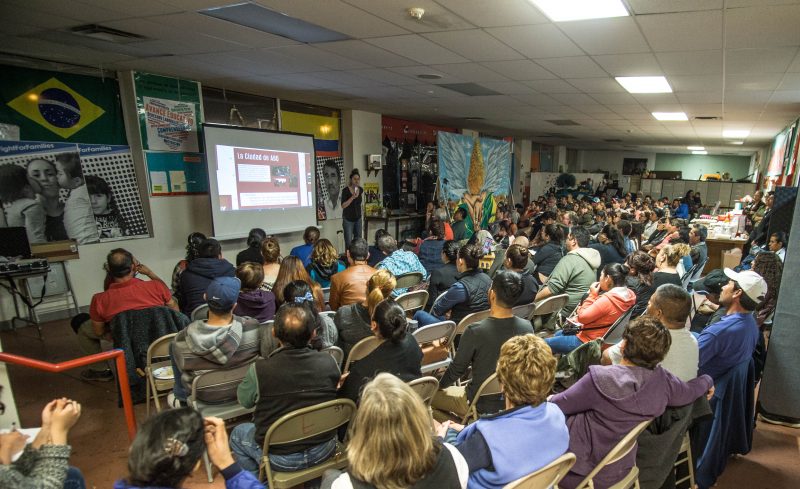 The 2017  legislative session is over now. SB 270 made it to the senate floor but did not receive a vote. On Friday, March 10, NM Gov. Susana Martinez ordered the state corrections department to work with the federal government on immigration enforcement.
The New Mexico Dream Team is a statewide network of undocumented students from different universities and high schools in New Mexico working together and advocating for immigrant rights.
New Mexico holds 85,000 undocumented immigrants in the state's workforce. That number aligns them in the top 10 states that hold the highest share of undocumented immigrants in their workforce, according to a 2014 report by the Pew Research Center.
Albuquerque Community Reacts To President Trump's Immigration Orders.
Under President Barack Obama's administration, deportation policies focused on a priority system – with felons and gang members on top of the deportation list. President Trump's executive order removes Barack Obama's previous priority system, and now anyone who is in the United States illegally is at risk of deportation, according to The Department of Homeland Security.
As a Field Coordinator for the New Mexico Dream Team, Rodriguez works closely with the undocumented immigrant community. He says that he has heard several cases where Immigration Customs and Enforcement (ICE) agents force themselves into people's homes.
"I've heard of at least six cases where ICE has come into people's houses," Rodriguez said. "There was even a particular case where ICE officials came into a restaurant and took someone away."
None of these cases Rodriguez mentioned have been confirmed by ICE, or any other source.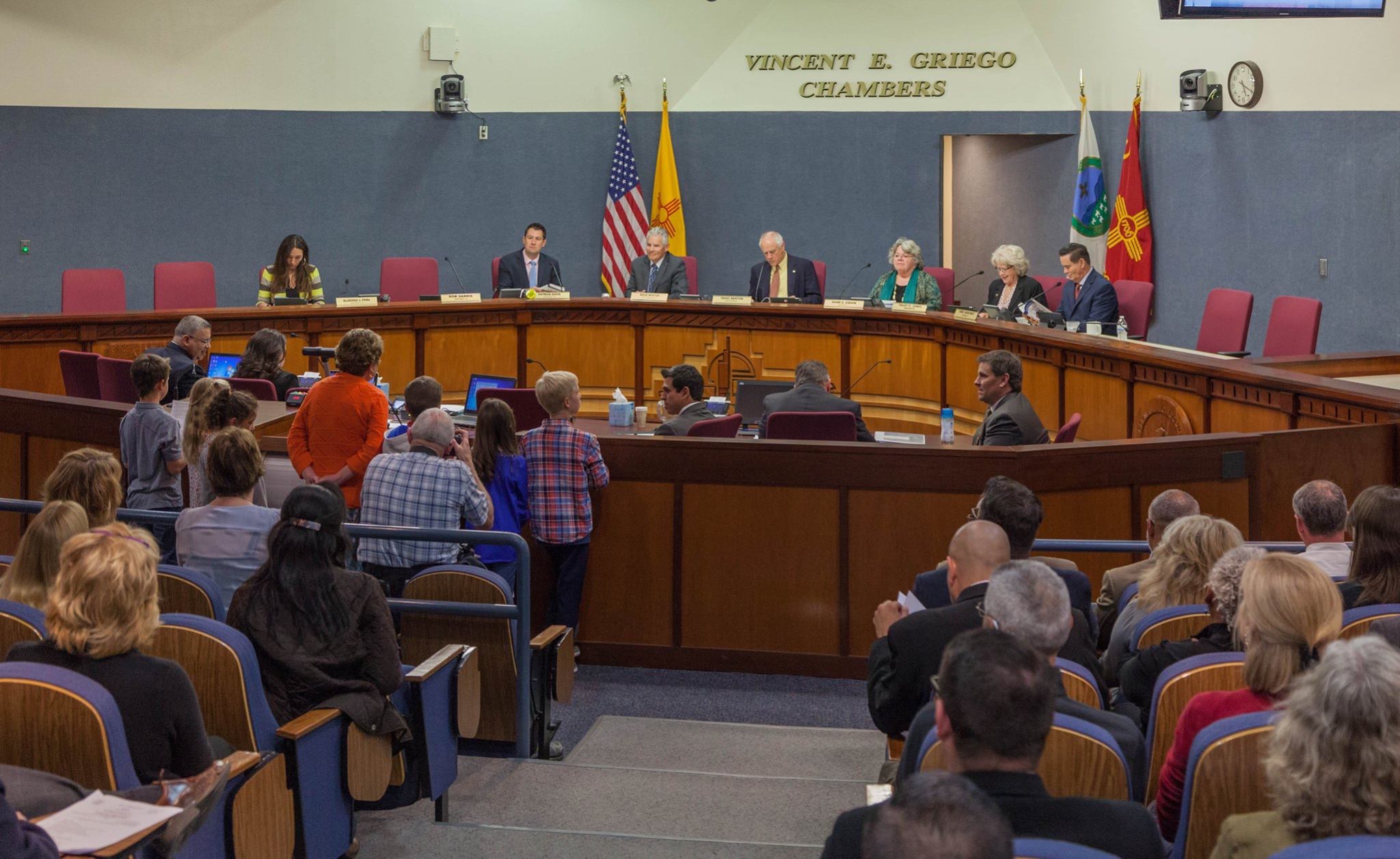 "There is a lot of widespread fear and panic among the community right now," said Rachel Lazar, Executive Director of El Centro De Igualdad y Derechos – an Albuquerque based nonprofit that advocates for immigrant rights.
Lazar debunked the false claims of immigration checkpoints that have been posted about on social media, saying that they do not exist. She said it is illegal for ICE or U.S. Homeland Security to have checkpoints in Albuquerque because the law states a checkpoint can only occur if it is 100 miles from the Mexico and U.S. border.
These rules do not apply to ICE arrests. Arrests can happen anywhere and at any time. ICE officials need only a warrant to legally enter a house. This warrant is issued by a judge after determining that the person has committed a crime based on probable cause, according to the Immigrant Legal Resource Center.
On Wednesday, February 22, the Albuquerque City Council approved a memorial affirming Albuquerque as "immigrant friendly."
The memorial states that the city will not utilize resources for identifying or apprehending illegal immigrants unless they are required to do so in compliance with federal law.
On Tuesday, Feb 28 UNM Faculty governance voted in favor passing a resolution making UNM a sanctuary campus.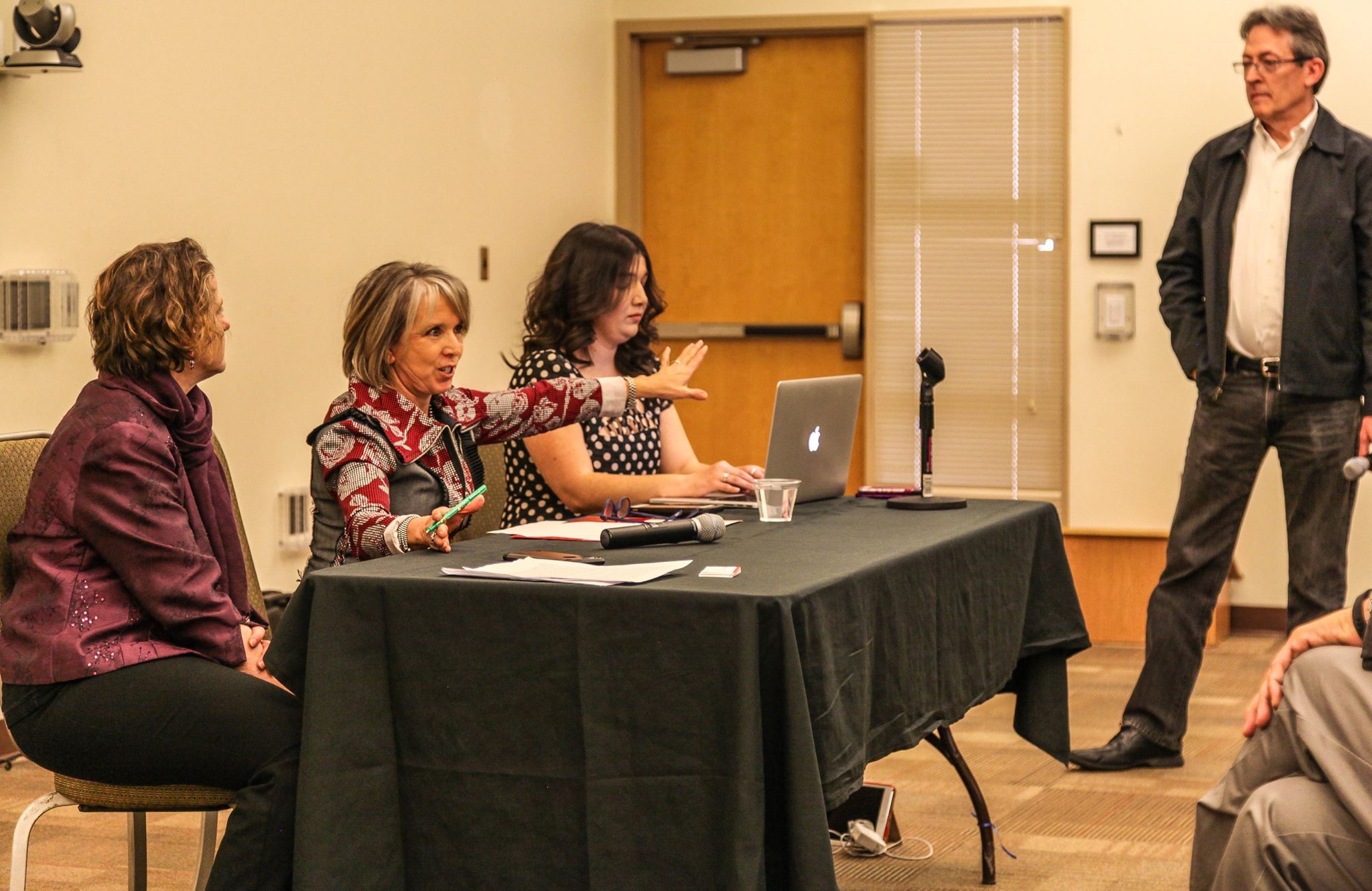 However, this resolution does not mean undocumented UNM students are safe from deportation. If President Trump removes  the Deferred Action for Childhood Arrivals program (DACA), students who are currently protected under DACA run the risk of deportation.
U.S. Rep. Michelle Lujan Grisham (D-New Mexico), addressed the UNM international student community on Wednesday, Feb, 22. She fielded questions about President Trump's new immigration orders. Rep. Grisham says cities without sanctuary policies are less safe.
"[Sanctuary City]creates an environment that you know you are free from city police investment and intervention, and we know what it creates, because people come out of the shadows, and it's a safer more productive city," Rep. Grisham said.
Follow J. Acosta and J. Jamison on Twitter