Roadrunner Food Bank Helps Clients Improve Eating Habits
A little over a year ago, retired X-ray technician Elizabeth Abeyta was diagnosed as a pre-diabetic.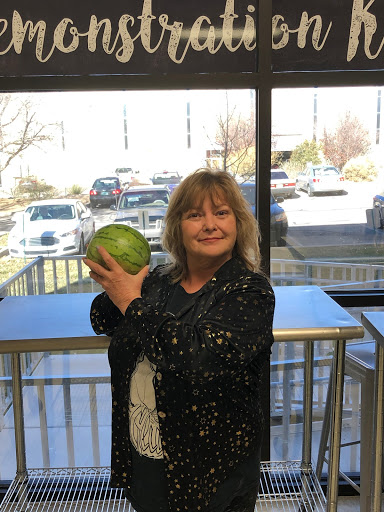 "I just reunited with my sister after 20 years, and she's got diabetes," Abeyta said. "She keeps telling me not to eat sugar. Diabetes is a terrible disease."
"I used to survive on cereal," she said.
Like many others, Abeyta was unaware of the potential harm of her eating habits.
"I asked my doctor if he could check about my diabetes" she said. "He gave me a referral to start my two-year HFC program."
The Roadrunner Food Bank's Healthy Foods Center (HFC) initiative was created in Sept. 2015. In just three years, the Healthy Foods Center has already given out one-million pounds of food to families across New Mexico.
The Healthy Foods Center is an onsite food pantry for clients with medical referrals. Clients with a referral are able to visit the center weekly, where they can shop for canned goods, dairy, breads, meats and take as much produce as they desire at no cost.
The two-year program for recipients aims to be a "nutritional intervention." The program teaches food recipients how to shop, cook and maximize the nutritional values of their food.
"A lot of times the problem we see with clients is that they're on a fixed income," said Shelbie Corriz, the Healthy Foods Center Coordinator. "Maybe they're on disability or social security. That's not going to change. What we're able to do is teach them what to do with the food they receive."
Roadrunner works with various designated health clinics to find those who may be in need of support. The community health workers at the clinics administer "social determinants of health screenings," a series of questions to determine whether the patients have sufficient food in their homes.
If the patients say they may experience some form of food insecurity and have diabetes or other medical dietary restrictions, then they qualify for a referral to visit the Healthy Foods Center.
"We work with eight clinics around Albuquerque," Corriz said. "These are community health workers who refer their patients to us based on a positive indicator for food insecurity as well as a nutrition related chronic condition. So, most of the time it's going to be diabetes or heart issues. A lot of the time it's both."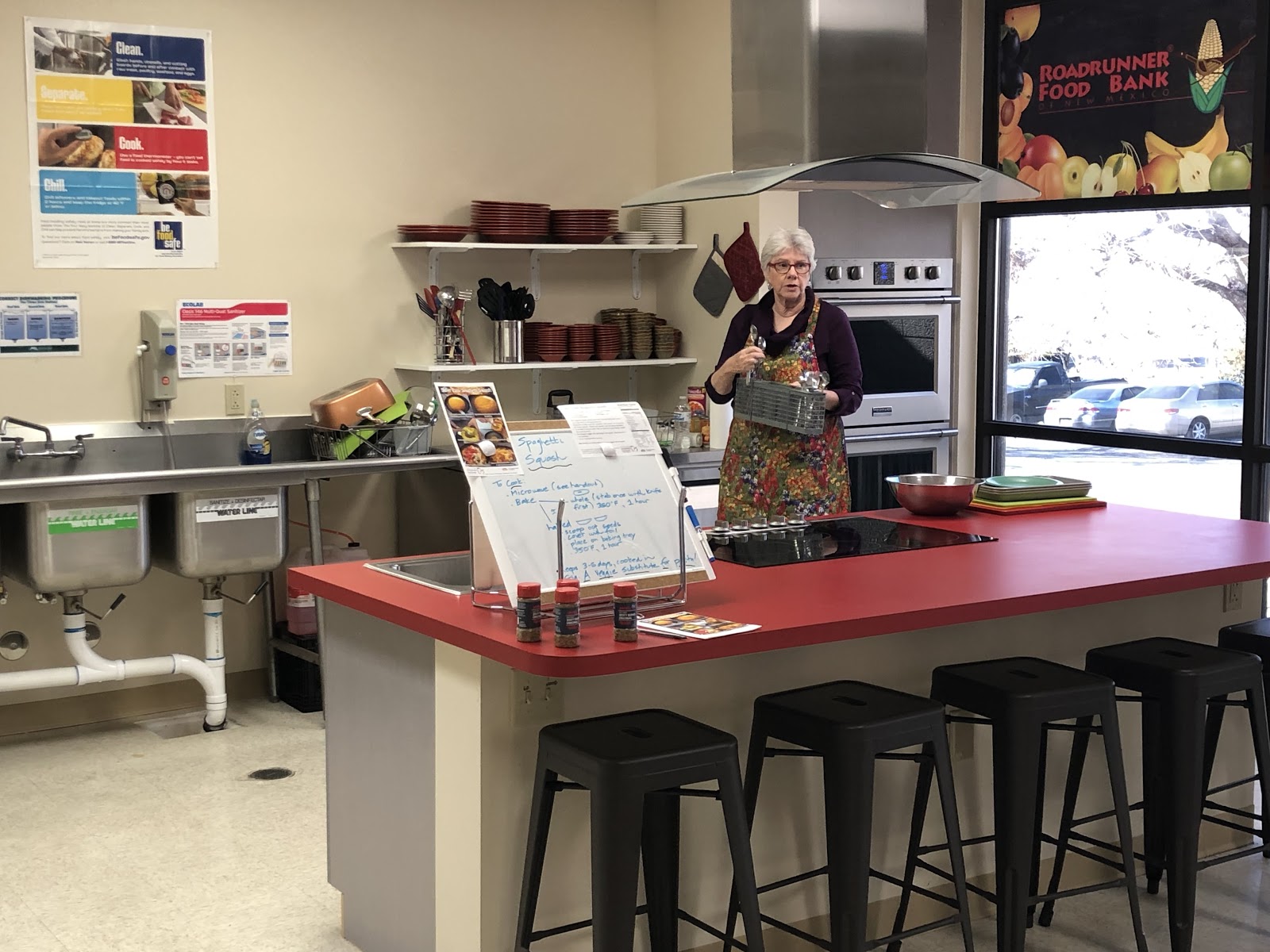 Six recipients are able to peruse the food selection at the HFC at a time. After every sixth person, the food is restocked to ensure every client gets fresh produce. Although some of the produce may be unfamiliar to the recipients, the HFC offers a demonstration kitchen to show these individuals how to utilize fruits, vegetables and other healthy foods, once they leave the center.
The demonstration kitchen is run by volunteer dietitians and interns from the University of New Mexico's School of Nutrition and Dietetics.
Donna Lockner is a registered dietician who volunteers at the food bank, showing individuals how to prepare unique foods and reorient their nutritional intake. Lockner believes the most important aspect of the HFC is getting these recipients ready for life after their two-year program has come to an end.
"We help our recipients by using green markers to point out the healthier alternatives," Lockner said. "The point of these markers is to give our recipients better shopping habits when they're on their own again."
New Mexico was ranked sixth for overall hunger and first for childhood food insecurity according to the most recent map the meal gap report, with over 25 percent of children experiencing food insecurity.
Since it's opening in 1980, Roadrunner has provided food and other services for individuals and families who suffer from food insecurity in New Mexico.
Roadrunner offers additional services, called seed activities, to help low-income families. Seed activities help combat the multifaceted problems that arise with poverty by providing clients with access to food stamp application assistance, medicare and medicaid application assistance, immunization and other services.
These services are also available to HFC clients as they wait for their turn to shop in the Center.
The HFC is one of the first food banks in the country to provide low-income families who have dietary restrictions with healthy food options.
"Being retired, it's been hard for me to buy groceries on a regular basis, and the HFC has allowed for me to not only eat healthier, but it has also lifted a huge financial burden off of my shoulders," Abeyta said.
Abeyta has lost 15 pounds since beginning the program.
"This program has been such a blessing, so it's going to be hard to say goodbye to the program and all of the people involved at the food bank," said Abeyta.
Follow Nash Reynolds and Sky Willard on Twitter @Nashtag_Rey and @Willard_Sky.