Democrat Senator Martin Heinrich won with 54 percent of the vote in the U.S Senate race in New Mexico. Mick Rich, the Republican, was second with 31 percent. Libertarian Gary Johnson garnered 15 percent of the vote.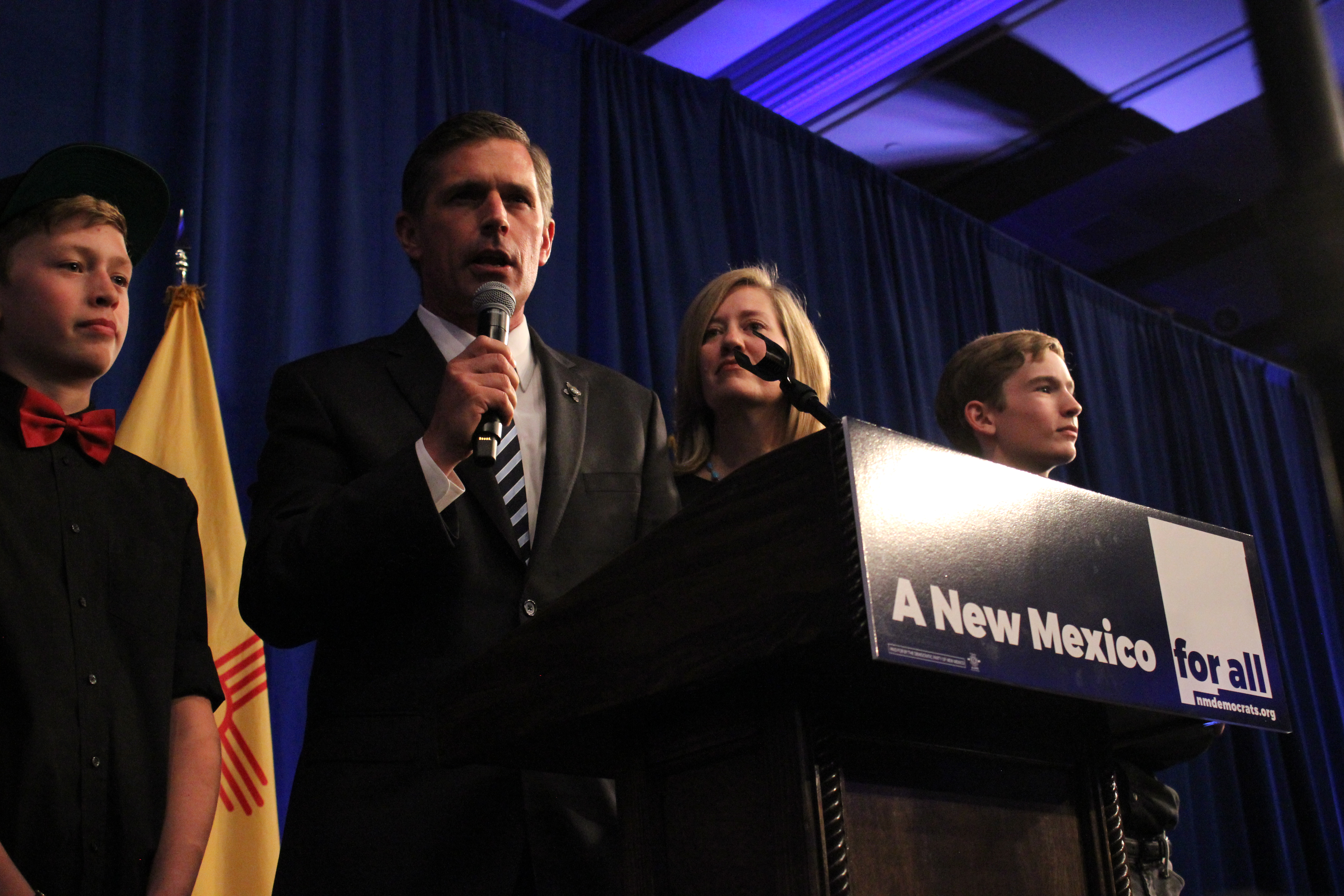 At the Democrat victory party at Hotel Albuquerque Tuesday night, Heinrich thanked his family, his supporters and promised six more years of leadership.
"We will create a great education for children," Heinrich said. "I will stand with American ideals."
The incumbent Heinrich was first elected for Senate in 2012. His campaign's top priority is to diversify New Mexico's economy by protecting and improving access to healthcare and investing in education.
"I think New Mexicans want someone who focuses on things that actually matter to the state," Heinrich said. "This was an incredibly successful mid-term for Democrats here, focusing on jobs, renewable energy, education. These are things that resonated with New Mexicans."
Son of an immigrant lineman and a factory worker, Heinrich earned a bachelor's degree in mechanical engineering from the University of Missouri-Columbia. He raised close to 6 million-dollars for his campaign.
Libertarian Gary Johnson ran for president in 2016 as a third-party candidate. He announced his candidacy for the Senate last August. He wanted to provide an independent voice for New Mexico in Washington and bring financial discipline.
Johnson raised almost $350,000 for his campaign.
Mick Rich remained calm during election night. Prior to conceding the race to Heinrich, he addressed the media accompanied by his spokesperson, Nathan James.
"New Mexico rates very low on political engagement, but what we saw during the campaign trail is… people do care about their communities and the future of their families," James said.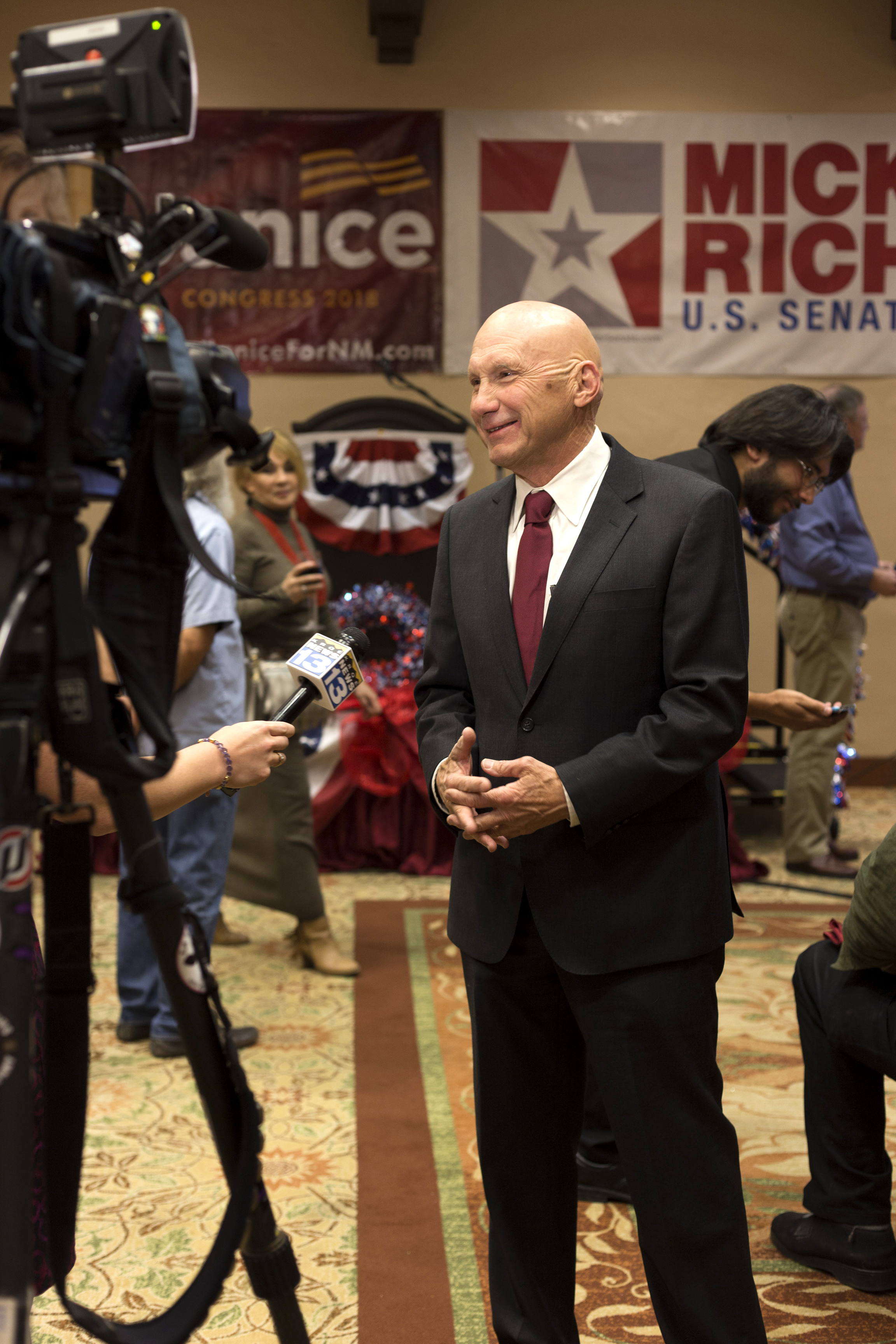 Rich was the Republican candidate and has never held public office before. As the long-time owner of a construction company in Albuquerque, Rich described New Mexico as being behind other states from an economic standpoint. He promised to promote bigger business in the state.
"Rich is going to remain part of the political process," James said. "This is his first campaign, and it will not be his last."
Sergio is a reporter for the New Mexico News Port. You can follow him on Twitter @SergioGreports