By Early-Ray Mixon / NM News Port
Some may ignore people experiencing homelessness, but Bernalillo County and the City of Albuquerque are determined not to, as they prepare for the 2020 census. The county and city are serious about getting a complete count and that means including the homeless population. 
According to the city of Albuquerque's census page, New Mexico stands to lose $30,000 per person over the next ten years for every resident that goes uncounted. 
"There's tons of programing that depends on the numbers," said Bernalillo County Special Projects and Census 2020 Coordinator Bernadette Miera, explaining that these dollars go into school programs, summer lunches, medicaid, transportation and much of the safety net needed throughout New Mexico. According to Meira, this is a major reason why the city and county have joined forces to form a Complete Count Committee with a mission to get homeless and other hard to reach populations counted accurately.  
New Mexico had the second lowest response rate for the 2010 census. Meira says the committee is determined to turn things around this time.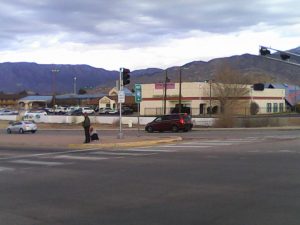 "Right now we're working on our marketing campaign," Miera said."There's gonna be a huge push, one huge effort to make sure people engage in the census." This campaign would involve television, radio and printed ads.
Miera said this strategy extends to creating partnerships with local homeless organizations, because they are experts in reaching people experiencing homelessness and have done this  
One member of the Complete Count Committee is Hana Gossett, a Program Director at New Mexico Coalition to End Homelessness. 
"We are working with the Census Bureau to provide them transient population locations, " Gossett said.
Gossett says her coalition will provide a comprehensive list of shelters for census workers and will be able to point them to places on the street where they can find and engage with the homeless. 
But, according to Gossett, this is no simple task.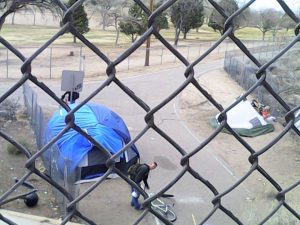 "They are transient, so they move around a lot," Gossett said.  "No matter what we say or what information we provide The Census Bureau in where to potentially find them, there's no guarantee that they'll be there at that point in time."
But this isn't the only problem Census Workers will face when working with the homeless.
"There's an inherent distrust of providing information to people." Gossett said explaining that there is a huge difference between the Census and the anonymous HUD survey which they conduct regularly. The Census asks for personal details, which many homeless are not comfortable with or even fearful of giving.
"If somebody has a criminal background or has active warrants, they worry about retaliation," Gossett said, noting that the Census keeps all individual information completely confidential for seven decades. But many homeless will hesitate to complete the census over these concerns.
Still, Gossett remains optimistic about getting the count. 
"We're hopeful that we can support the dissemination of accurate information because there is a lot of misinformation being put out there," Gossett said. 
She encourages people to ask questions about their concerns and visit the census website to find factual information.
Early-Ray Mixon is a reporter for the New Mexico News Port. He can be contacted at nmnewsport@gmail.com.