By Mariah Perry & Alika Medina / New Mexico News Port
When it comes to filing for the census, New Mexico has one of the worst return rates in the nation. For this year's count, leaders are hoping to improve response rates through efforts to mitigate concerns within the immigrant community.
By 2017, nearly 200,000 immigrants resided in New Mexico, making up roughly ten percent of the state's population.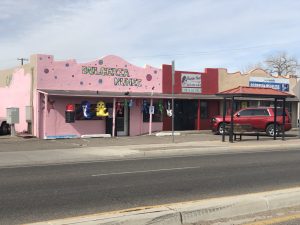 According to Abdiel Razo, the communications associate for New Mexico Immigrant Law Center, one of the main reasons that immigrant communities are hesitant to file for the census is  fear of the "citizenship question" which would require individuals to record their citizenship status.
Last year, the Trump administration pushed for the census to feature a question asking whether the respondent is a documented citizen of the United States. The proposal was met with severe backlash, with opposition noting that it threatened to drive down participation rates within the immigrant community. Ultimately, the administration abandoned its quest a week after the motion was blocked by the U.S. Supreme Court last July.
"The question was there to cause fear," Razo said. 
According to Razo, the immigrant community plays a significant role in the census, and a citizenship question "would definitely cause a huge undercount of a lot of communities." 
Still, the damage may already be done. Razo suggested that there may still be false belief among immigrants that the citizenship question is on this year's census despite the fact that it got shot down last year..
"The fear is that the citizenship question is still on the census and it is still lingering so we are trying to address that issue by letting the immigrant community know that it is no longer on the census," Razo said.  
While some in the immigrant community may fear their information might get leaked to the public or to the government, there are also other factors that could lower the census response rate from immigrant communities.
"Most immigrants come here to work, so they don't take it [the census] seriously and don't think that it is important," said a 33-year-old female in the Albuquerque immigrant community, who opted to remain anonymous in fear of being subjected to the Immigration and Customs Enforcement agency.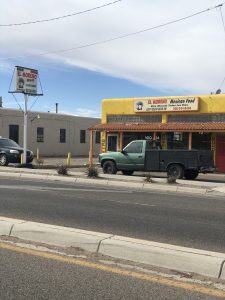 "Others don't even bother because they think that what they say won't count," she said.
For immigrants facing this year's census, additional concerns remain about their personal information getting out. 
"How do I know my information is private?" the woman added. 
In lieu of these concerns, the U.S. Census Bureau is taking measures to ensure that confidential information is not used for purposes outside of census efforts.
According to Title 13 of the bureau's Data Protection and Privacy Program, the government "may not use information for anything other than statistical use, make any publication of data, permit anyone other than the sworn officers and employees of the Department or bureau or agency thereof to examine the individual reports."
If an individual's personal information is released, the individual responsible could be imprisoned up to five years or fined up to $5,000 — possibly even both, per the U.S Census Bureau.
Razo encourages immigrants to trust these safety measures and do their part in contributing to census efforts.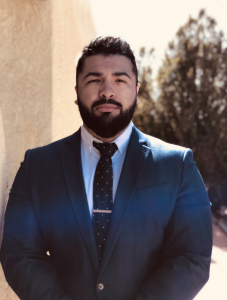 "Don't be afraid. Fill out the census if you want to see positive change in your community, to have a louder voice in Congress, to have a bigger say in the political process and to make a bigger change," Razo said. 
Melissa Gutierrez Lopez, who works at the Immigrant Law Center with Razo, added that undocumented residents have a right to be active.
"The census is a way to participate in community changes without having to have any documentation, unlike other ways of participating that is harder to do when no documentation is available," Guitierrez said. 
According to Guitierrez, "filing for the census is beneficial because it helps with funding for the local community and especially for future generations — such as for schools, roads, hospitals and anything else the community might need."
Razo noted that the state loses an estimated $30,000 over ten years per uncounted person, said Razo. Not only is the census data used to distribute billions in federal funds to local communities across the country, but it is also used to determine the number of seats each state has in the U.S. House of Representatives.
Filing for the census begins in March, when invitations to file will be sent out to residents. This year's census effort is the first time that filing online will be an option. Additionally, filing may also be done by mail or over the phone.For those who choose not to file with those options, representatives will be sent door-to-door to conduct the count.
Alika Medina is a reporter for the New Mexico News Port. She can be reached at nmnewsport@gmail.com. 
Mariah Perry is a reporter for the New Mexico News Port. She can be reached at nmnewsport@gmail.com.