[vc_row][vc_column width="1/1″][text_output]
King looking forward to vacation
By Miguel Gómez / NM News Port
Gary King's recent loss in the New Mexico gubernatorial race means he'll be out of the political spotlight for the first time since 1984.
King, who lost his bid for governor to Gov. Susana Martinez on Nov. 4, also has to leave his post as attorney general  Dec. 31.
So what's next for King?
"The short answer is I don't know yet," King said in an interview this week.
"I didn't spend a lot of time making plans if I didn't win," he joked.
Before entering politics, King practiced law in Moriarty, NM, where he started his own law firm. He now says he is looking to go back and continuing his career, although he wouldn't mind moving to a different state to follow this goal.
He also wants to continue his focus on environmental law, where he believes his assets would come in handy.  "There are a lot of important environmental cases around the country, " King said. " Some of which people might want to have my expertise, I'm certainly exploring the possibility of doing some environmental law. "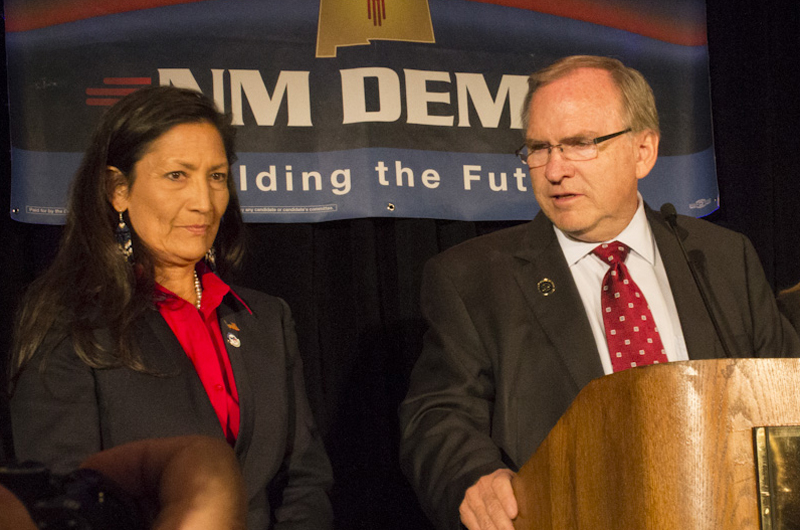 But before going back to work there is one thing that King is certainly looking forward to and that is spending time with his wife.
"I hope to have a little time to spend some quality time with my wife who has retired from working for the Department of Defense," King said. " We're looking forward to having a little time to maybe do some traveling together or maybe to work on some community projects we've been wanting to work on."
One thing King expects to continue is his involvement with his community. He is currently allocating some of his extra time to work on some local projects in Moriarty.
When asked to reflect on this year's election, King said he noted a trend across the country.
"When people analyze this down the road, people will see the impact of the Citizens United decision and the impact of large corporate and special interests expenditures in politics." King said. " I'm hopeful that over the course of the next few years we'll be able to educate voters to really look at where the money is coming from and to recognize that what is being said and to purchase to advertising might not be in the best interest of the individual voter. "
King lost the gubernatorial race to Susana Martinez with a 57.3% to 42.7% difference, in a campaign where Martinez's expenditures totaled $7.9 million while King's were $2 million.[/text_output][/vc_column][/vc_row]