By Kevin Clark  and Jesus Mata / News Port
There are more than 100 food pantries in Albuquerque, and now one of those is based at the University of New Mexico. 
The new and permanent Lobo Food Pantry opened at the Advisement and Enrichment Center, and joins the previously existing UNM mobile food pantry that began in 2014 as a way to support students facing food insecurity. Supporters of the new location say they opened this year to provide more accessibility to students who often can't afford groceries.
"Like a lot of students, I'm on financial aid, so this really extends my budget."

– Rick Rockett, University of New Mexico 
Pantry coordination
Olivia Torres Jojola is an Admin Assistant for the LoboRespect Advocacy Center, which helps run the day to day operations of the pantry and is an arm of the Dean of Students office. Jojola helps coordinate both pantries.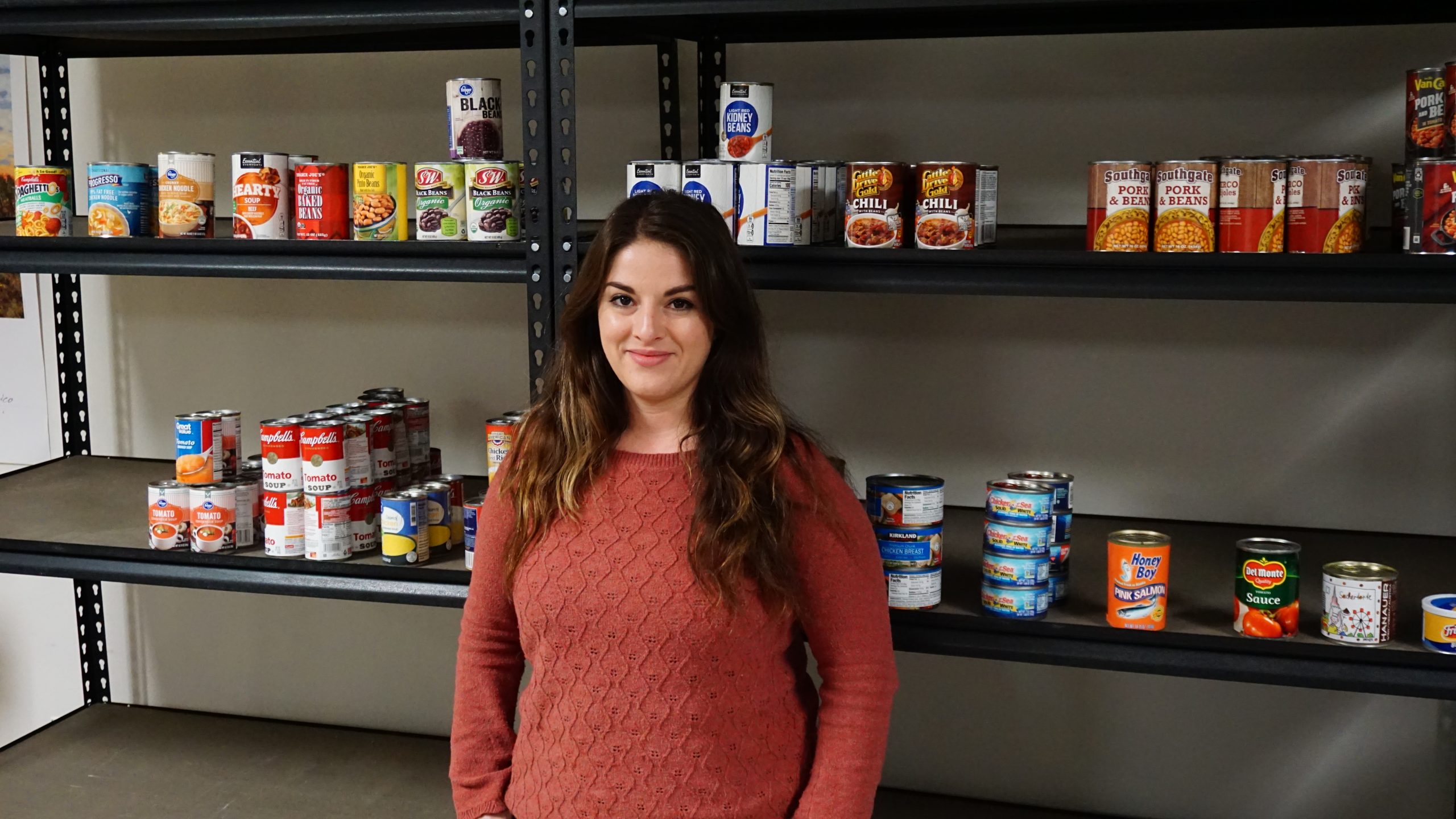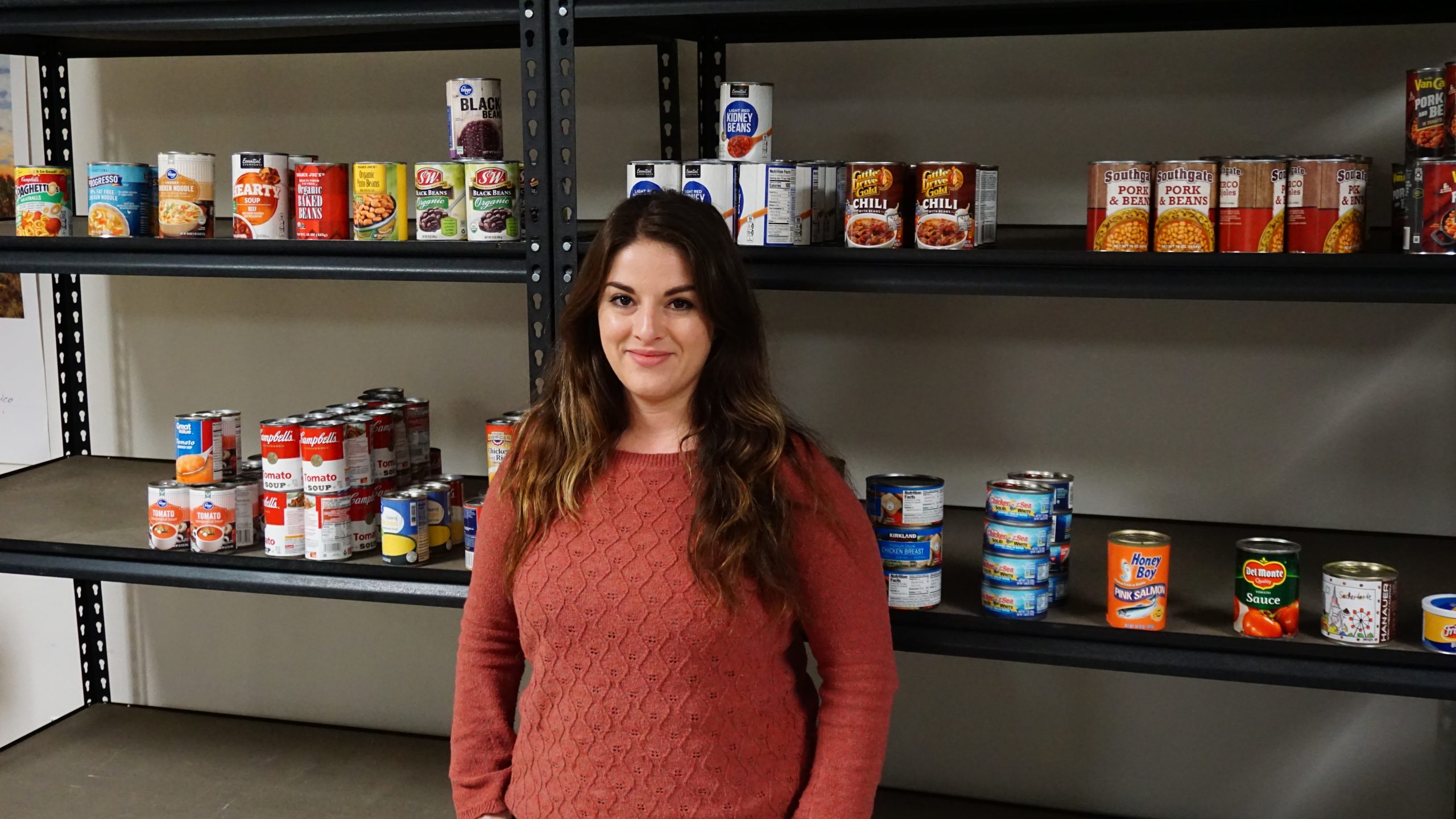 The mobile food pantry opens once a month and offers food for students to choose from.
The mobile pantry usually runs the fourth Friday of each month at the university's South Lot parking lot and offers a wide variety of goods.. 
"Usually offerings through the mobile pantry are fresh produce, fresh dairy, meat, et cetera," Jojola said.   
The popularity of the mobile pantry spurred the idea to expand into something that would be accessible to students on campus, she said.
"Through a big fundraising campaign that the UNM (greek life) did as well as community donations, monetary donations, we were able to start the campus pantry which is the stationary place here in our building," she said.
Jojola said the campus pantry is open twice a week, on Mondays and Thursdays, but students are limited to two visits a month. The pantry also takes donations, whether it is food or money.
She said the campus food pantry receives more donations than usual during this time of the year.
"Just in November alone we have had probably about six (donations) and a couple more pending. On average maybe anywhere from two to four a month," Jojola said. Donations include baby formula, diapers, canned goods, shelf stable food and toiletry items.    
Rising Demand 
Albuquerque now has 102 food pantries in the metro area — many of which work together throughout the year.
The RoadRunner Food Bank is one of the largest and is a sponsor for the Lobo pantry. 
The RoadRunner Food Bank has been in business since 1980 and has been built up to serve over 70,000 hungry people in the state of New Mexico every week. The food bank is a part of a group of food shelters across the US who hold an event called Feeding America.
RoadRunner Food Bank's annual report has shown a massive increase of total pounds of food distributed. According to a  2013 report, they distributed more than 26 million pounds of food, which jumped to 33 million pounds by last year.
Another service seeing growing demand is The Convoy of Hope, an Albuquerque faith-based non profit organization that provides food and other services to families in need. 
Denise Raykovics coordinates Convoy of Hope in Albuquerque. She said they work to bring people in the community together and hope to have neighbors helping neighbors.
"Our Volunteers reach out and speak to the dignity and the integrity of the people that they are dealing with, to provide them with something that will fill a gap — and everyone has a gap," she said. "There's not anyone in the community that couldn't be served by something at Convoy of Hope."  
She said the group saw more than 9,000 people at their event in Albuquerque last month, more than 2,000 more people than those who showed up in 2018. 
Data shows that between 2018 and 2019 Convoy of Hope saw a minor increase in the number of volunteers and a major increase in the number of meals that were prepared.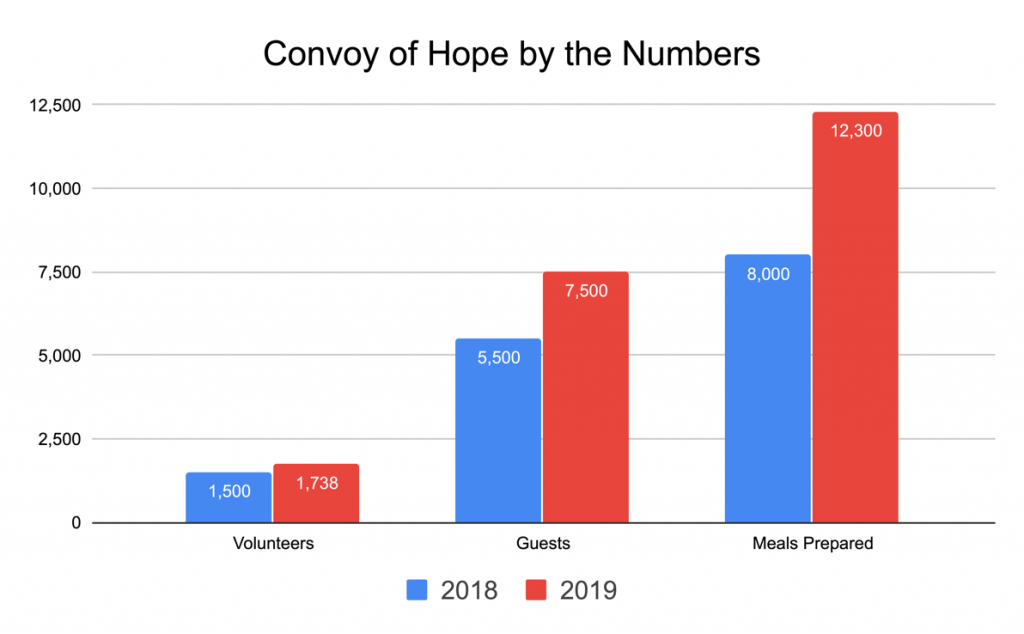 Find more information about  Convoy of Hope here.
Kevin Clark is a reporter for the New Mexico News Port. He can be reached on Twitter @crackerkev or at nmnewsport@gmail.com.

Jesus Mata is a reporter for the New Mexico News Port. He can be reached on Twitter @JesusMataJr99 or at nmnewsport@gmail.com.