It's an October Saturday morning at The National Dance Institute of New Mexico (NDI). The stage of the Hiland Theater is filling up as instructors and dancers gather for rehearsals. Children can be seen reuniting with friends as parents take their waiting places, sipping coffee and tying laces on dance shoes.
Rehearsal begins with warm up stretches and crunches.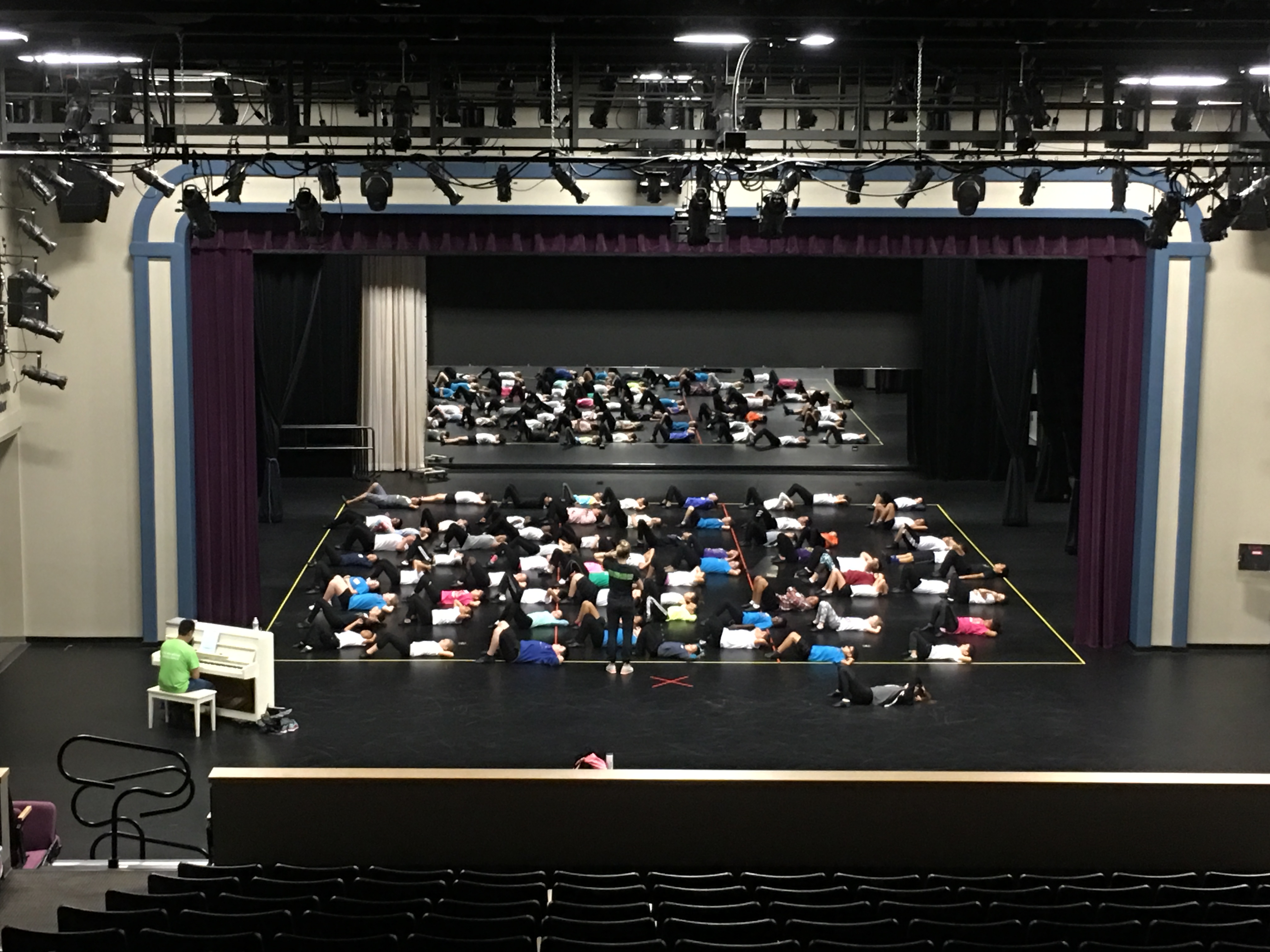 Helping preside over this weekly scene is Jackie Oliver.  Oliver is the Associate Artistic Director of NDI New Mexico and has worked with NDI for 18 years.  She believes the experience these children receive is unmatched.
"We use dance as a vehicle to teach life lessons" Oliver said.  
The National Dance Institute of New Mexico has served more than 100,000 children statewide over the last 25 years. As Oliver attests, NDI goes beyond just teaching dance. It's mission is to let dance help children gain self-esteem, express themselves and excel in academics.  
The National Dance Institute  was founded in New York City by Jacques d'Amboise in 1976. NDI was brought to Santa Fe in 1994.  In 2000, NDI offices opened in Albuquerque.  
In New Mexico, NDI has the opportunity to serve children from all walks of life. They serve a wide demographic across the state with 66 percent from the Hispanic community and nine percent from the Native-American community.
"We go into public schools and we work with children, an entire classroom full of kids," Oliver said. "For the most part, we target areas in schools where kids might not have the opportunity to experience the arts."
NDI New Mexico partners with public elementary schools and provides a dance class as part of the curriculum.  The programs can be 15 or 30 weeks long and are concluded with a performance in front of the school and parents. Currently, they have over 100 school programs in 34 communities.
As NDI students learn and grow through dance, Oliver said they remain true to their "core four" values:
1) Work hard
2) Do your personal best
3) Never give up
4) Make healthy lifestyle choices
At Saturday morning practice, Erin Schovanec can be found guiding kids to their proper places and helping things go as smoothly as possible given all the youthful energy.
Schovanec started as a volunteer for the organization. She said she became inspired by the experience and decided to join the NDI staff. Schovanec is now the senior outreach producer for NDI in Albuquerque.
"NDI builds self confidence and self esteem.  It brings the arts to children that would not have the opportunity to dance or to be able to have self expression through art," Schovanec said.  
Not only does NDI teach children dance and life skills, it is proven that children involved in this non-profit arts organization do better in school.  According to data compiled by NDI, students show higher test scores in four areas of core curriculum on standardized tests. On average, they receive up to one grade higher than other students in their district. Overall NDI students boast a B+ average.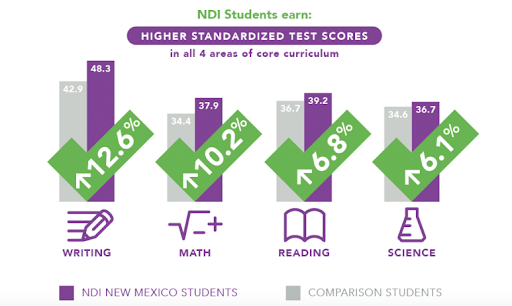 "What NDI does, even in small towns, is give children an opportunity to escape in a sense," Oliver said. "NDI provides an opportunity.  It provides leadership skills and a belief in themselves… We are not just creating dancers, we are creating people who are confident and who are ready to go out into the world."