The Albuquerque City Council approved, and Mayor Tim Keller has signed, an economic incentive package for Netflix to help them purchase Albuquerque Studios as their first owned-and-operated production house in the United States. The deal will bring jobs to the local film industry and will tap into the state's existing film programs at the University of New Mexico and Central New Mexico Community College.
The incentive was passed unanimously by the city council and will grant Netflix $4.5 million of city money through the Local Economic Development Act (LEDA). LEDA, with the State Economic Development Department, will also commit state money for a total of $14.5 million to the streaming giant's production hub.
Netflix announced it was in the final stages of purchasing Albuquerque Studios in early October. The 28-acre property on Mesa del Sol includes eight sound stages, production offices and a backlot. The $4.5 million from the city will go toward improving and expanding the facilities.
According to a project participation agreement between Netflix and the City of Albuquerque, Netflix will be required to operate in the studio space for a minimum of 10 years and commit $1 billion in direct and indirect spending. As per the clawback requirement in the LEDA ordinance, Netflix is obligated to meet 90 percent of its $600 million spending requirement in the first five years of production, or face a financial penalty.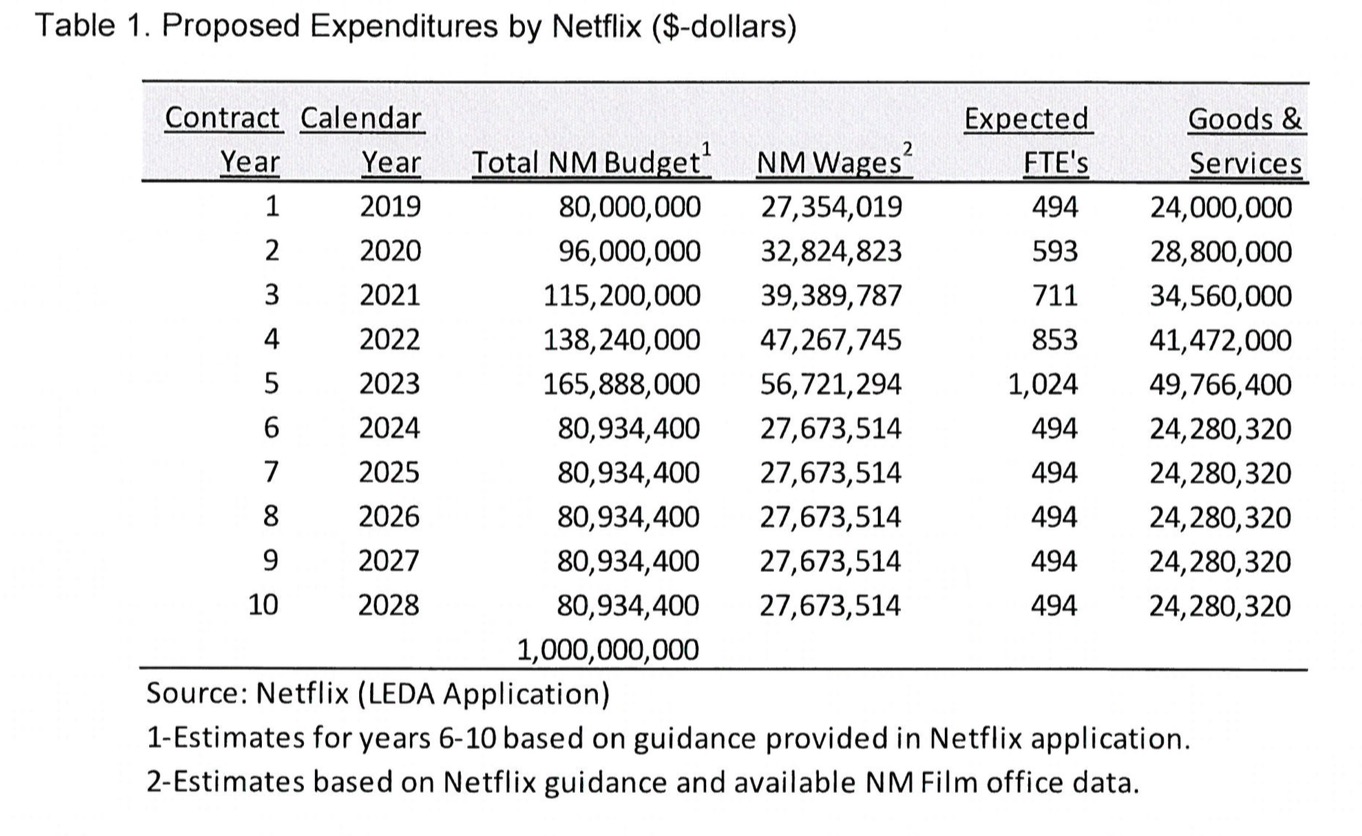 A fiscal impact analysis of the Netflix project showed that employment growth would be the most prevalent in the first five years of development. Employment will peak in year 2023 with an estimated 1,024 full-time jobs. Most positions will be in various technical trade fields including construction, electric, grip and others.
Film Training Programs in Albuquerque
Dean of Applied Technologies, Kristen Benedict, is vying for Central New Mexico Community College to help supply labor in those fields for the new production hub.
"I'm incredibly proud of our programs and incredibly proud of my staff and the things that they've done in order to make a partnership like this successful," Benedict said. "We're looking forward to the future."
Benedict predicts that the Netflix arrival will not only boost jobs for the film trades but other industries as well.
"If you look at it like a ripple effect, yes there's going to be 1,000 jobs," Benedict said. "Construction is going to start booming – everything that comes with our economy is going to start booming."
Both CNM and the University of New Mexico have film programs to train students for the workforce, however most of the jobs Netflix will be offering are not the top creative positions.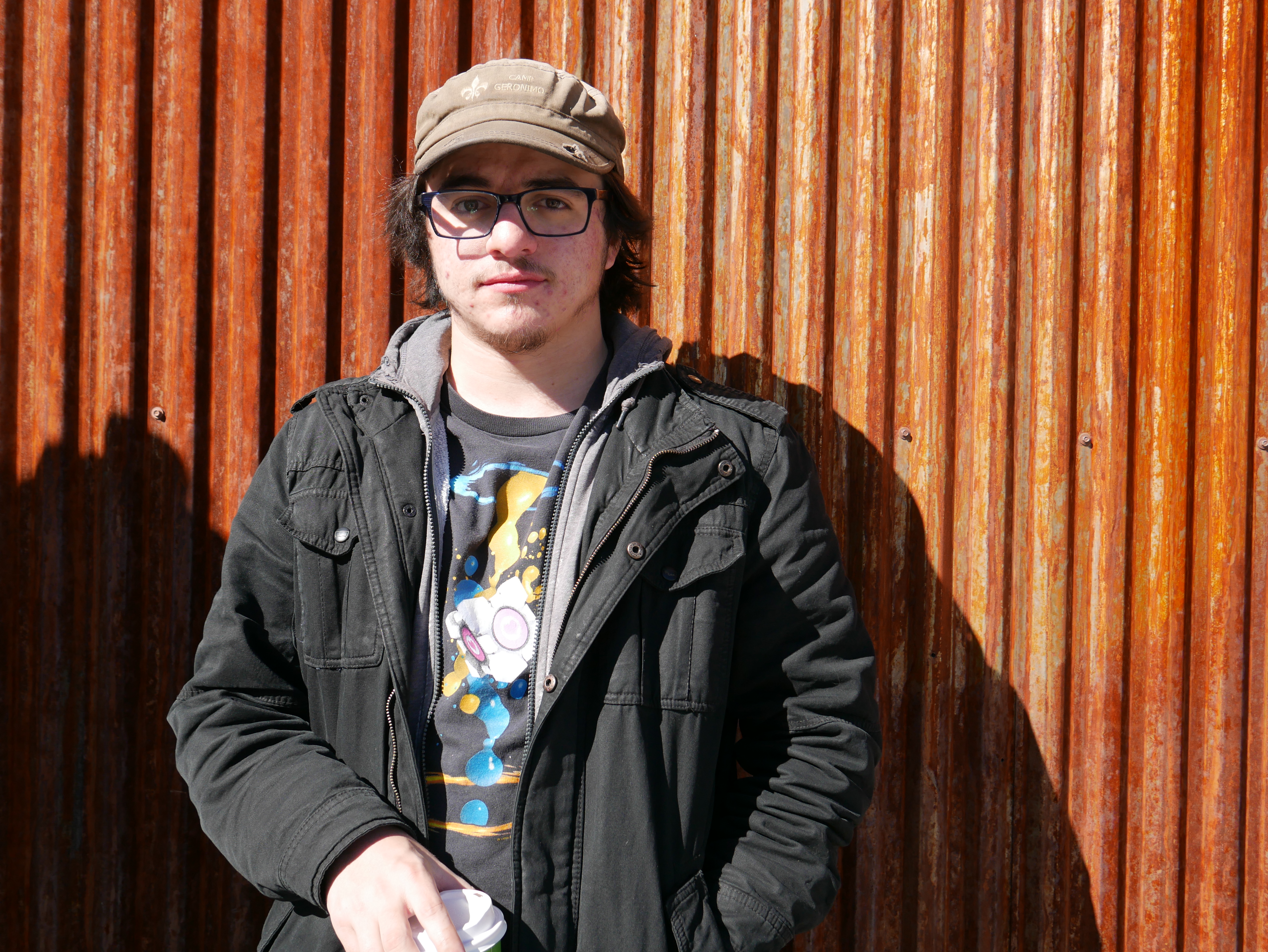 Recent UNM Interdisciplinary Film and Digital Media (IFDM) program graduate, Will Thomas, said he thinks most of jobs being offered by Netflix will not serve students who want "above-the-line" work, positions like producers, directors, lead actors and production supervisors.
"I can't say anything to the starry-eyed hopeful home-grown IFDM student who thinks that because Netflix is here now and they want to be a director that they're going to get hired on as a director," Thomas said. "What's most likely to happen is that they're going to go out to LA and fight their way into being a director with every single other person in that town."
Even though those upper-level creative jobs in the film industry may not be coming to the state, Thomas thinks the Netflix deal will put New Mexico on the map.
"Personally, I'm glad that Netflix is here because it means that we're not just a drive-by state anymore," Thomas said. "Someone is legitimately setting up shop – they're open for business."
Justine Lopez is a freelance reporter at the New Mexico News Port. She can be contacted at jmlopez1215@unm.edu or on Twitter @justine_lopez95.