Earlier this semester, Lucinda Ciddio walked into Santa Fe High School for a Homecoming assembly. She and her son, Santos Leyba, 18, were feeling nervous before the announcement of this year's king and queen, she said. Basketball players helped Leyba prepare by jumping, chanting and huddling.
Then, Leyba's name was called.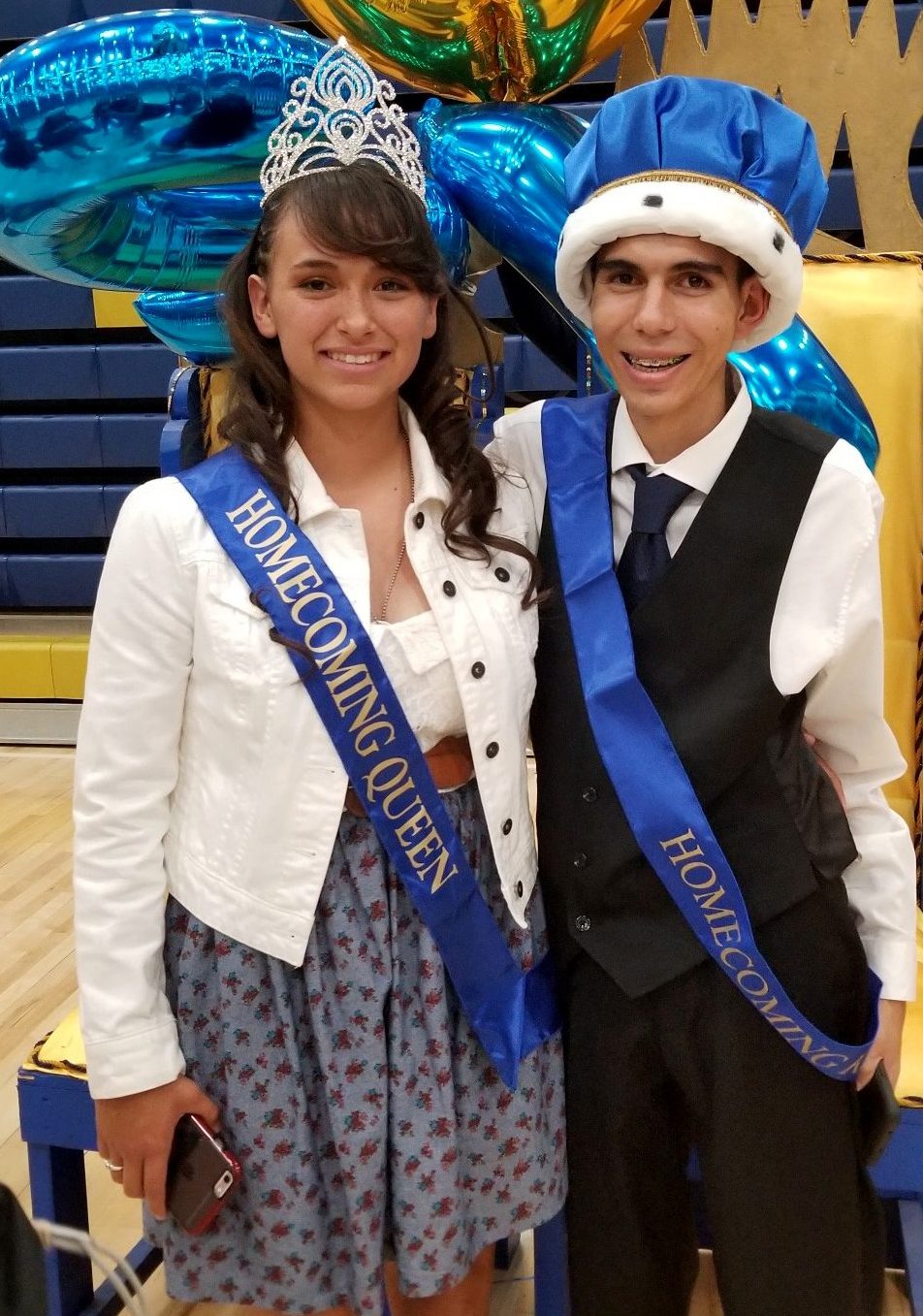 "It was a big deal," Leyba said. "To me, it was like winning an Oscar. It was nerve-wracking, because once I found out a guy from ROTC was running, I was like, 'Oh man.'…I can't even explain how excited I was."
The students gave him a standing ovation, and his friends from the basketball team walked him to the throne, Ciddio said.
"I was off in the corner bawling, because I thought that they felt the same way about him that I do," she said.
Whenever they leave the house, Leyba, who is developmentally delayed, tends to always know someone, she said. While he was running for king, some of the cheerleaders from Saint Michael's High School helped him make his campaign posters. The SFHS Homecoming queen, Marielena Fernandez, was always helpful when attending different events for Homecoming court.
"He just brings out something in people," Ciddio said.
When asked what makes him happy, for Leyba, the answer is simple.
"Practically anything," he said. "Being around people, being around friends, being around family. Pretty much anything makes me happy."
And he appears to spread that happiness around through his many roles.
Leyba is a senior at SFHS, Ciddio said. He is also the manager of the SFHS boys' basketball team and recently participated in the Best Buddies Friendship Walk. The spring of 2019 will be his third season with the SFHS track and field team, where he competes in meets, running against other high schoolers who have disabilities — he has gone to the state meet twice. He is also an active athlete through the Santa Fe branch of the Special Olympics.
The Special Olympics works with about 5.2 million athletes worldwide, according to the 2017 Special Olympics Reach Report.
Some sports are considered "unified sports," Ciddio said. Meaning, an athlete will have a "partner" while they participate.
The minimum age for athletes is 8 years old, she said, adding that the oldest athlete for the Santa Fe branch is 77 years old.
Athletes are allowed to compete at the state level to earn gold, silver or bronze, she said. They are also placed into various categories for competition: skills, learning a sport or game play. In Santa Fe, athletes are divided into two teams for game play, but other regions may have more teams.
Ciddio said she enrolled Leyba in the Special Olympics about four years ago because his older sister and younger brother played club sports, but he could not participate. Since then, Leyba has participated in poly hockey, bocce, volleyball, flag football, golf, softball and bowling.
Ciddio's role in the Special Olympics has also grown. She initially participated in the Law Enforcement Torch Run as a member of the U.S. Marshals Service. Later, she became a parent of an athlete and a softball coach. Today, she serves as a local coordinator for Santa Fe, she said.
Leyba said the Special Olympics is "like a second family."
He said the program has taught him how to be competitive and connect with others through sports, adding that he has also gained a lot of memories along the way.
"This whole program is about fun memories, and that's what we do," he said. "It's really cool that this program has still been here, and it's so much fun."
Leyba's bowling team recently participated in the State Bowling Tournament from Nov. 9 through 11 at Starlight Lanes. His bowling coach Magdalena Romero said she has been coaching bowling and bocce through the Special Olympics for over 20 years.
She said Leyba bowls pretty well and described him as a "really mellow, sweet, sweet young man."
"He's a hugger," Romero said. "He likes to give hugs to everyone. Very soft spoken."
Information Provided by Lucinda Ciddio and Magdalena Romero **Note: Some individuals participate in one sport. Others participate in multiple sports. Chart by Elizabeth Sanchez / NM News Port
Bowling seems to be one of the most popular sports with the Santa Fe branch of the Special Olympics, because it can be pretty fun, Romero said, adding that athletes are also given the opportunity to use ramps while playing.
If the Special Olympics did not exist, "it would be devastating for these athletes as well as the coaches," she said.
Ciddio said without the Special Olympics, a community of athletes, families and caretakers would be at a loss. But, ultimately, it helps people look beyond the limitations of people with disabilities.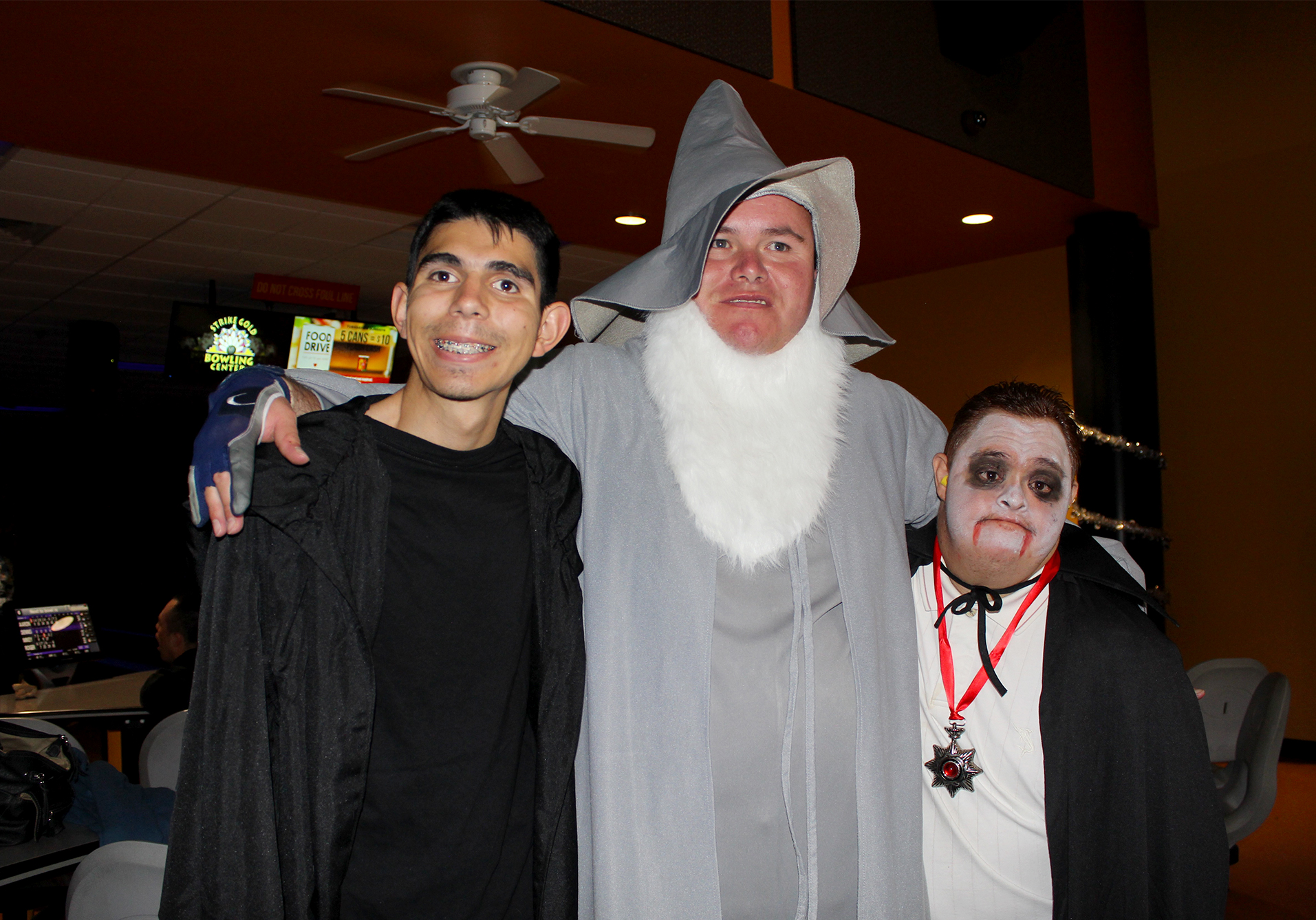 The Special Olympics have given Leyba "a sense of pride and accomplishment," Ciddio said. "He's proud, and it's something that he does." He recently bowled a 183.
Leyba and Ciddio both encouraged the community to be involved in the Special Olympics.
"I am hoping more people can come out and participate for Special Olympics," Leyba said. "I think everybody should have this kind of experience. It's a really fun program. Everyone that joins has fun. I just hope more and more people join."
He said he would like those with disabilities to know that a program is available to them.
"It is important for people with disabilities to know that they have the chance to play sports," he said. "This program was created for people with disabilities."
Leyba will be graduating in the spring of 2018, but it is unclear what the future holds.
He said he would like to attend the Santa Fe Community College and hopes to one day work with films, specifically in costume design.
Although she is guiding him along the way, Ciddio said Leyba will be the final decision-maker along his path. She hopes he might participate in the KIVA program, and she also plans on contacting the Santa Fe Opera to ask if he might be able to volunteer or work with the group.
When asked what other hopes she has for her son in the future, she said, "Just to live his best life. I will do everything that I can to make sure that that happens, not to settle for whatever society may think the way he should be."
She said some of his dreams include working at Disneyland and moving to Hawaii.
"I tell him, once my youngest son graduates, we can do what he wants," Ciddio said. "I'll figure it out. I want to give him the opportunities to do whatever he wants, to live his dreams."
You can follow Elizabeth Sanchez on Twitter @Beth_A_Sanchez