The small town of Truth or Consequences, New Mexico still holds a part of its past. Its yucca strewn, sunbaked roads include names like Ore Street, Iron Street and Copper Street.
Half a block from Radium Street, on Oct. 23 – 24, the New Mexico Minerals Division listened to some 35 area residents on whether to grant a mine operating permit to the New Mexico Copper Corporation (NMCC). The hearing is the last hurdle in NMCC's pursuit to reopen a copper mine in Hillsboro, New Mexico, about 35 miles south of T or C.
The hearing exposed divisions within the community — those who want to see economic opportunities in Sierra County and those who fear the mine will damage the environment.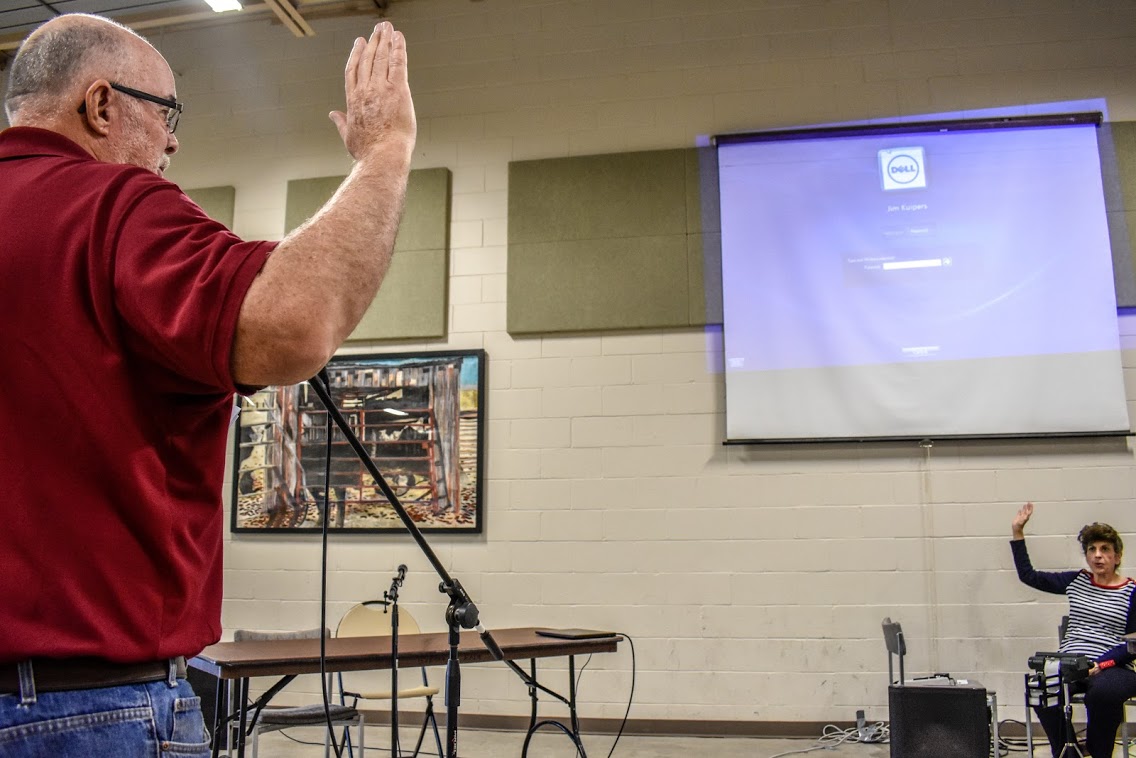 Of those that showed up was Billy Chappell, a resident of Caballo, New Mexico. Chappell called one of the potentially affected areas his "hidden paradise."
"My whole concern is, I don't want to see Animas Creek disappear because of someone wanting to make more money," Chappell said, addressing some three dozen attendees in the event center. "I don't want to see poison go into our groundwater, which goes downstream, which I'll be drinking out of."
According to the 2015 Environmental Impact Statement (EIS) produced by the U.S. Bureau of Land Management, the proposed mining plan will have a lined tailings dam. Tailings are the remnants from mining after the desired minerals have been extracted. The 16.6 acre tailings dam will hold a slurry of water and mining byproducts with a protective lining separating the slurry from groundwater that flows toward Caballo Reservoir.
Proponents of the mine, like Raymond Irwin, a geological consultant who worked at the Copper Flat Mine for two years, vouched for the safety of the protective liner.
"What you're getting is silt and sand sized material — that is unlikely, not impossible, to tear the liner," Irwin said, adding that technology will notify workers of leaks.
However, residents of Hillsboro, Kingston and Socorro, New Mexico remain concerned about water, especially a growing lack of it. According to the EIS, the mine will use about 7.1 billion gallons of water per year, most of it coming from groundwater inflows into the mining pit. The EIS said it will negatively impact groundwater flows in the region.
The EIS states: "The Proposed Action, to process ore at a nominal throughput of 17,500 tons per day, is predicted to reduce groundwater discharge to Las Animas and Percha Creeks, Caballo Reservoir, and the Rio Grande below Caballo Dam, decreasing the amount of water available for surface water flow and plant evapotranspiration."
Don Steinard, a resident of Socorro, said he supports mineral excavation in New Mexico to combat reliance on mineral imports from foreign countries.
"My hope is that they will get approved and this mine will go into operation as soon as possible," Steinard said.
Like Steinard, many people in support of the mine in Sierra County see it as a way to improve the local economy.
Sierra County has almost 15,000 residents. The median age is 56-years-old. The median household income is almost $29,680 with a poverty rate of 22.1 percent, according to information from datausa.io.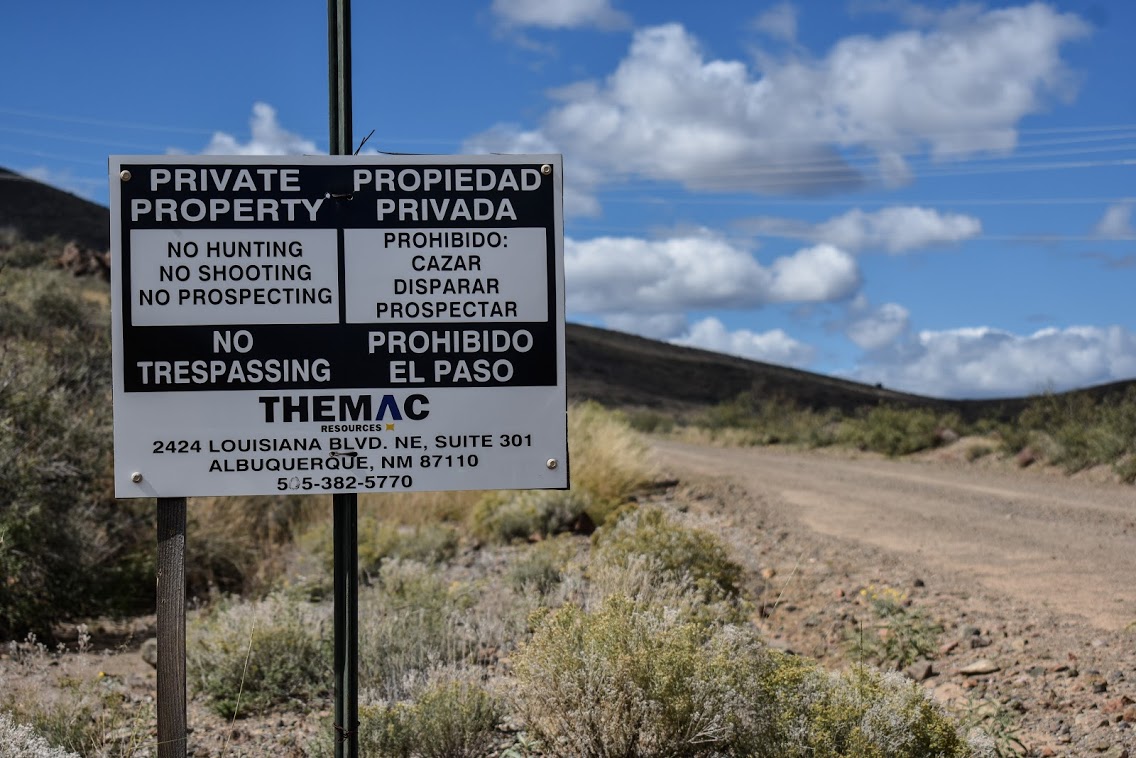 The mine's potential to improve the economy is a big incentive for Jim Paxon, a Sierra County commissioner.  
"That's what we're hoping as county commissioners, is that this mine will invigorate the economy, restore our communities to being functioning and enthusiastic and full of life," Paxon said.
According to the Copper Flat Mine website, mine construction is estimated to generate 400 – 500 jobs. However, during mining operations the mining company said they are expected to employ about 270 full time workers.
In 2015 NMCC struck a deal with leaders from the Jicarrilla-Apache Nation — buying some of the nation's water rights for $50,000 a year while providing first preference in hiring to members of the Nation.
Paxon said he hopes the mine will bring workers and families back to Sierra County.
According to data from the United States Census, Sierra County has lost over 2,000 residents since 2000 — 16 percent of its population.
"I have nine grandchildren. Six of them are adults — one of them lives here," Paxon said. "The other five are in Albuquerque, Tucson, Las Cruces, two in El Paso, because they need to make a living."  
However, for Lee Newman, a rancher from Animas Creek who runs a tree farm — Newman's Nursery — the mine is a short term fix for a long term problem.
"The mines built Sierra County, they really did — the 1800's, the 1900's, the mines built it — well damn it, they didn't do a very good job," Newman said. "We have the poorest schools in the state, the lowest incomes level in the state. That's what the mine leaves you."
Not only do mines leave tailings and waste piles, Newman said, but when the resources dry up, so do the towns. The mining CEOs, he said, know this.
"I feel that they know the weak points and they can get them by us and that tonight they'll have a laugh over it," Newman said. "That's the way it was and that's the way it is."
Newman said he wants to see more opportunities for recreation than mineral extraction to improve Sierra County's economy.
This issue, he said, is contentious.  The divisions in the community are personal and have cost him friendships.
"I tell them it's not worth it to sell our community out for a few copper coins," Newman said.
By early 2019, the NMMD and the New Mexico Environment Department are expected to decide the matter and notify the the mine owners — and the community — on the status of the permitting process.  
Anthony Jackson is a freelance reporter with New Mexico Newsport. He can be contacted on Twitter: @TonyAnjackson.