Vanessa R Martinez / New Mexico News Port/
Democrats gained control of the governor's office and many other seats in New Mexico after the midterm elections, paving way for more progress towards gun reform come January's legislative session.
Gun control was a prominent topic among Democrats in their campaigns. Gov.-elect Michelle Lujan Grisham, a strong supporter of gun control, highlighted her plan for gun reform on her campaign website. This included a ban on semi-automatic "assault" weapons and more rigorous background checks for gun buyers.
Miranda Viscoli, co-president of the New Mexicans to Prevent Gun Violence, has been working with legislators to get more gun reform presented in January. In particular, she said she would like to see a re-introduction of the bill restricting gun access to people convicted of stalking or domestic violence.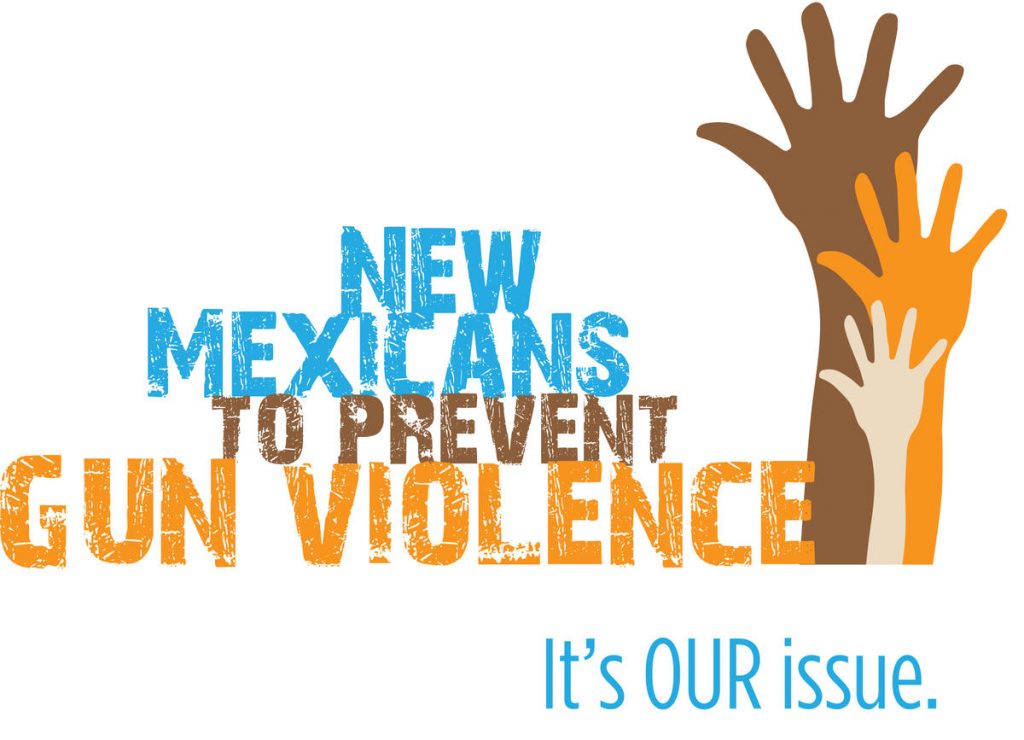 The domestic violence bill, also known as Bill SB 259, was presented in 2017, but was vetoed by Republican Gov. Susana Martinez. The New Mexicans to Prevent Gun Violence are working on presenting this bill again in January, along with the Child Access Prevention bill, which 28 other states have already passed. That bill is intended keep safe storage of firearms in homes with children. Gov.-elect Lujan-Grisham has highlighted her support of this bill.
"We're also working on child access prevention bill," Viscoli said.
Other possible gun legislation that might be seen in January is the Extreme Risk Prevention Order. The bill would allow family members and police officers to remove guns from the homes of individuals that they feel are showing signs that they may harm themselves or others.
New Mexico ranked 8th in most gun deaths per capita in 2017 and received an "F" rating from the Giffords Law Center Annual Gun Law Scorecard.
The Giffords Law Center to Prevent Gun Violence is working on getting the Extreme Risk Prevention bill presented and passed.
Viscoli said she fully expects resistance along the way.
"The NRA is always working behind the scenes or publicly to shutdown any bill we present," Viscoli said, referring to the National Rifle Association.
And it is not just the Republican side of the aisle she expects to contend with.
"In the Senate, we have Democratic senators who often times will side with the NRA," Viscoli said.
Viscoli reassures it's not about taking people's guns.
"We don't want to take guns away from law-abiding citizens, but New Mexico ranks so low in gun violence prevention that there needs to be more measures to protect the citizens," Viscoli said. "Even people who are die-hard NRA members are looking at how ridiculous the gun violence is in this state."
Given the minimal success on past gun reform efforts in New Mexico, the News Port talked with Barbara Gomez-Aguinaga, a Ph.D candidate for the UNM Political Science Department who has done research on gun reform at state levels, to see what type of reform has the best chance at being passed.
"Bill SB 259 definitely can move forward. It has bipartisan support both in the house and the senate," Gomez-Aguinaga said. "It's something that a lot of states across the U.S. have started to pass."
So far 31 states have already passed a bill similar to SB 259, restricting domestic violence offenders from accessing firearms.
Even with a stronger Democratic presence in office, Gomez-Aguinaga says there are still difficulties that may arise.
"We've seen some action from the National Rifle Association in previous bills that have been introduced to the House," Gomez-Aguinaga said. "They're probably going to try to mobilize their membership to pressure their officials."
The NRA has pushed-back on gun reforms presented in the past. But Zachary Fort who is the president of the New Mexico Shooting Sports Association suggests that there is room for compromise on gun safety legislation.
"We want to make sure that we are not needlessly taking away people's firearms, but we don't want people to get shot in domestic violence situations," Fort said.
While Fort resists broad gun reform measures, he said he can get behind laws that would keep guns out of the hands of dangerous people.
"When someone uses a firearm in a crime, we have to go after them," Fort said.
You can follow Vanessa on twitter @vanessarmartin