By William Jennings / NM News Port
The ongoing coronavirus pandemic has introduced an unprecedented crisis for the film and television industry, causing productions to shutter almost entirely while venues like theaters and festivals have also been forced to close their doors.
What few productions that have started filming again must follow strict safety precautions, like mandatory masks, frequent disinfecting and social distancing. 
Even with these precautions in place, some productions have run into issues. 
Matt Reeves' "The Batman" had to stop filming in London for two weeks in September after actor Robert Pattinson tested positive for COVID-19.
New Mexico's own film industry is facing many of the same issues as the industry at large.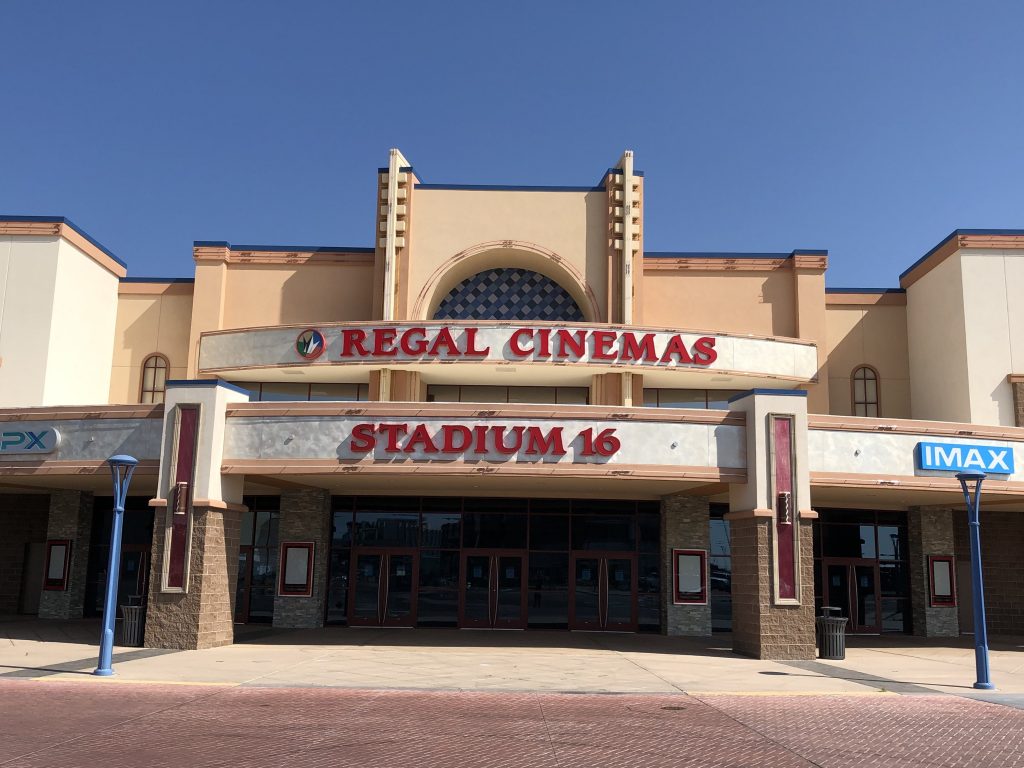 The number of productions shot in New Mexico dropped to zero from an average of 34 productions a month during the first three months of 2020, according to data from the New Mexico Film Office. 
As COVID cases continue to spike across New Mexico, the only major film left in production in the state – Netflix's "The Harder They Fall" – had to suspend production Tuesday after a crewmember tested positive for COVID-19. 
NaNi Rivera, Chairman of the Board of the Santa Fe Film Festival, says she worries how the lack of productions will affect the state's already struggling economy. 
"We survive on this industry," Rivera says. "The money a production brings benefits the community in so many ways."
Rivera also worries how the lack of productions is negatively affecting local New Mexico filmmakers and crew members.
"As things are opening up out of state crews are getting all the first jobs," says Rivera. "There's a lot of local crew members that are being left out and have to wait and they really could use that money right now."
She also says the smaller productions are the ones who tend to hire the most local people and they cannot afford to roll because of the cost for COVID insurance and PPE. 
"It's really important that we don't leave out our people," says Rivera. "The small productions are hitting a wall because they have to go through a lot of measures that are required." 
"There's a lot of local crew members that are being left out and have to wait and they really could use that money right now."
– NaNi Rivera, Chairman of the Board of the Santa Fe Film Festival
Rivera says she is afraid this will result in smaller productions leaving the state, which she says would negatively affect the local economy. 
Hollywood distribution runs into problems 
Another area Hollywood is struggling is in film distribution as movie theaters across the country face problems reopening and film festivals have been forced online. 
"Tenet," Christopher Nolan's latest blockbuster, made only $9.4 million in its opening weekend at the box office and $45 million so far. Nolan's previous release, "Dunkirk" made $50 million in its opening weekend. 
Now, many movies scheduled for 2020 have moved to new release dates in 2021. 
Regal Cinemas, the second largest theater chain in the country, even announced that they would be closing all their locations indefinitely, only two months after reopening them in many states.
To try and salvage profit, many studios have taken to releasing certain films on premium video on-demand (PVOD) services like iTunes and Vudu, to mixed results.
Orion Pictures' "Bill and Ted Face the Music" was released in theaters and on PVOD and made an estimated $32 million against a $25 million budget on PVOD compared to only $3.4 million in theaters
Disney's "Mulan" was released on Disney+ for an additional fee and only made about $90 million against a $200 million budget. 
New Mexico goes virtual
New Mexico's film industry is facing many of the same issues as venues like movie theaters and film festivals have yet to reopen leading them to adapt to a new virtual marketplace to survive. 
The Guild Cinema, an independent Albuquerque movie theater, is one such venue who has turned to digital options to weather the pandemic. They have been presenting films online for a fee while the in-person theater remains closed.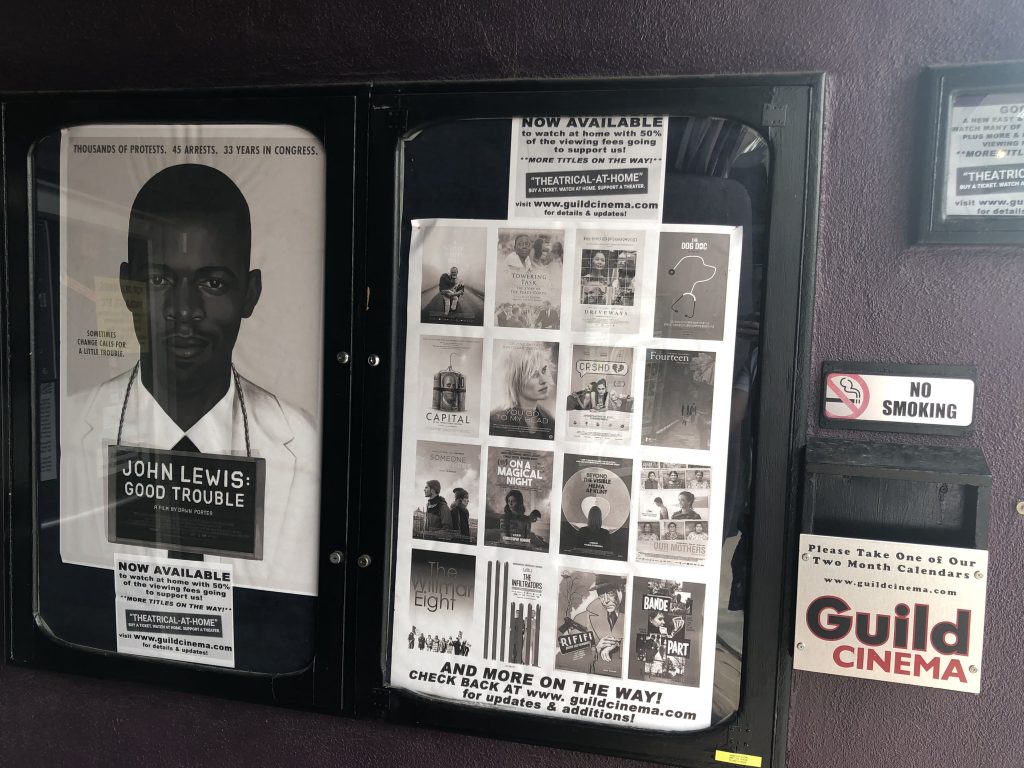 "Virtual cinema is here to stay," says Keif Henley, owner of the Guild. "I think even when you have a vaccine I think there's gonna be a segment of the population that reasonably –or unreasonably– is not going to feel safe going to an enclosed public setting."
Henley believes he will need to keep a virtual aspect to the Guild to keep up with changing consumer habits in New Mexico. 
Elsewhere, festivals have run into many of the same issues that movie theaters have.
Bryan Konefsky, founder of the Experiments in Cinema festival, hosted the festival virtually this spring because of the pandemic but believes something is lost when there is no physical event.
"We can watch films on almost any consumer device," says Konefsky. "But there's something about coming together collectively to experience cinema that is a very very unique and important experience." 
Still, the jump to digital has had an unexpected brightside for Konefsky.
"Usually during a normal year we would get 300 or 400 people come to our week-long experimental festival," says Konefsky. "By putting it online we had 2000 views from 50 countries."
Konefsky says that while they will definitely be all online in 2021, they might keep a virtual element to the festival even after the pandemic has ended. 
"In 2021 we're gonna be online," says Konefsky. "Maybe in 2022 we'll have events at the Guild but then put it up online so some of those folks who might not have the opportunity to attend can."
NaNi Rivera says that having a virtual aspect for The Santa Fe Film Festival will be essential going forward. Rivera says they are preparing contingencies to go all online if they are not allowed to have the 2021 festival in person. 
Still, she says, "There are just some things you can't replicate." 
She believes that there is something special about the physical event for the filmmakers themselves and worries that it will be more difficult to replicate those feelings and experiences with a virtual festival. 
"There is so much that happens naturally at a film festival that grows people's careers just by all the accidental and chance encounters that they have when they meet other people in the industry," she says.
Local stimulus needed for film
As the New Mexico film industry attempts to return to normal, Rivera says the state government needs to do more to help the industry and those whose livelihood depends on it. 
She says that the government should use money set aside from New Mexico's tax rebate program for film production that wasn't used during the statewide stay-at-home order to help productions pay for COVID related costs. 
"That money was set aside and it was ready and available to give to productions that were filming here this year and that didn't happen," says Rivera. "Let's take that money and apply it to a fund that will provide insurance and PPE and those additional costs that are stopping local productions from moving forward because it is the only thing stopping them."
A typical year will result in an average of $388 million spent directly into New Mexico's $400 billion annual economy,  according to data from the New Mexico Film Office, a number sure to be down in 2020 due to COVID. 
Rivera says her plan will help reduce that deficit and get the money back into the economy for those who need it most. 
"Our taxpayers here are paying for their own futures and they're not getting it, not enough in my opinion."
William Jennings is a reporter for New Mexico News Port. He can be reached on Twitter @WillJenningsUNM.