By Solana Cummings and Dannelle Kirven / NM News Port
University of New Mexico student Wendolin Garcia Martinez is one of this year's recipients of the Hispanic Women's Council's scholarship and mentorship program, but she is getting more than just money for school. She's been given a mentor to help her succeed in her academic and professional life.
"It really is an opportunity to grow myself in every aspect, not just academically," Garcia said, "and to have a strong woman there to give you that support."
Her mentor is Dr. Leila Flores-Dueñas, a professor at UNM and a long-standing member of the Hispanic Women's Council.
The HWC scholarship program was established in 2007 to assist Hispanic women who are residents of New Mexico.
Flores-Dueñas said the mentoring is a unique aspect of the program. Recipients not only receive up to $500-$1000 per semester, they are also required to meet with a mentor twice each semester for academic and career advising.
"The cool thing about the scholarship is it's not need-based," Flores-Dueñas said. "You don't have to need financial aid. It's really for people who want mentoring. People who want someone to be a sounding board to listen to them to get going to their careers."
Dr. Leila Flores-Dueñas got everyone dancing to 'La Marcha,' or the parade of costumes, at the 2019 Hispanic Women's Council's annual masquerade ball.
HWC hosted its annual masquerade charity ball in October to raise money for the scholarships. HWC is a non-profit organization and the charity ball is the main fundraiser for the program.
The masquerade was filled with people dressed in vibrant costumes and masks. A dance was held to the music of Eva Torrez following the dinner.
To date, HWC has awarded roughly 200 scholarships to students attending school in New Mexico. 
This is the second year that Garcia has received the scholarship. She is studying biochemistry with minors in both psychology and flamenco. Flores-Dueñas has been her mentor for the past two years.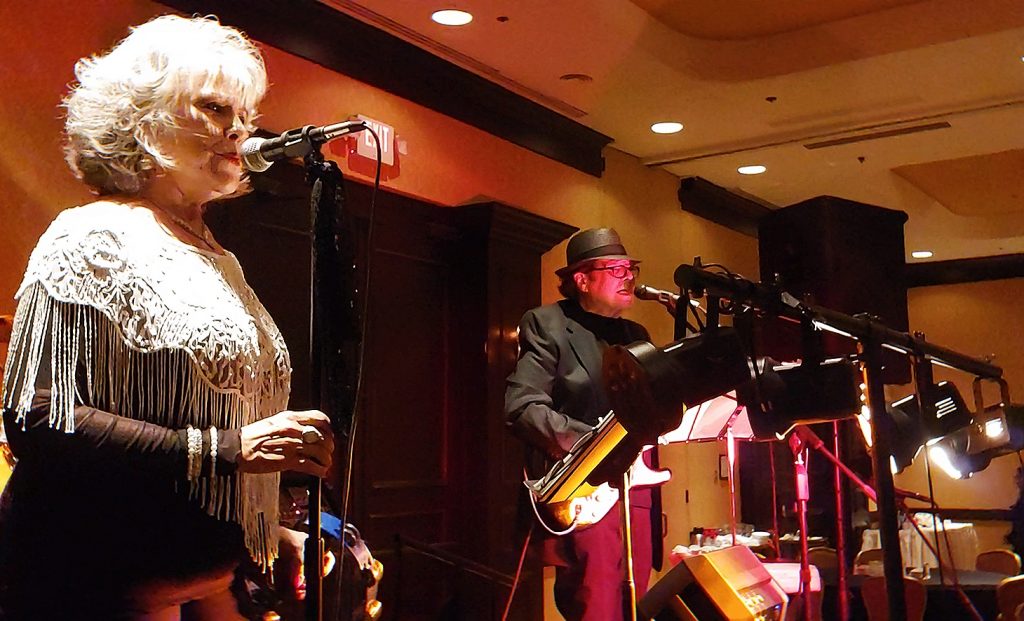 According to its website, "HWC envisions creating a legacy of educating Hispanic women, moving them into professions, and enabling them to become valuable leaders in our community."
As Garcia tells it, that's the direction she is getting from her mentor.
 "She's talked me through aspects of my life that I've been neglecting or ignoring," said Garcia."Having such a strong woman say, 'you need to work on yourself personally before you can advance.' that's just incredible to me." 
According to Flores-Dueñas, every year, half of the scholarship recipients are new. The other half are renewals, who have reapplied. Many of the recipients have heard about the program through word-of-mouth.
"My goal is to make sure that people are understanding they have incredible skills, and form a community that allows them to go as far as they like," Flores-Dueñas said. "My job is to make them understand how to navigate the university, and then jobs too."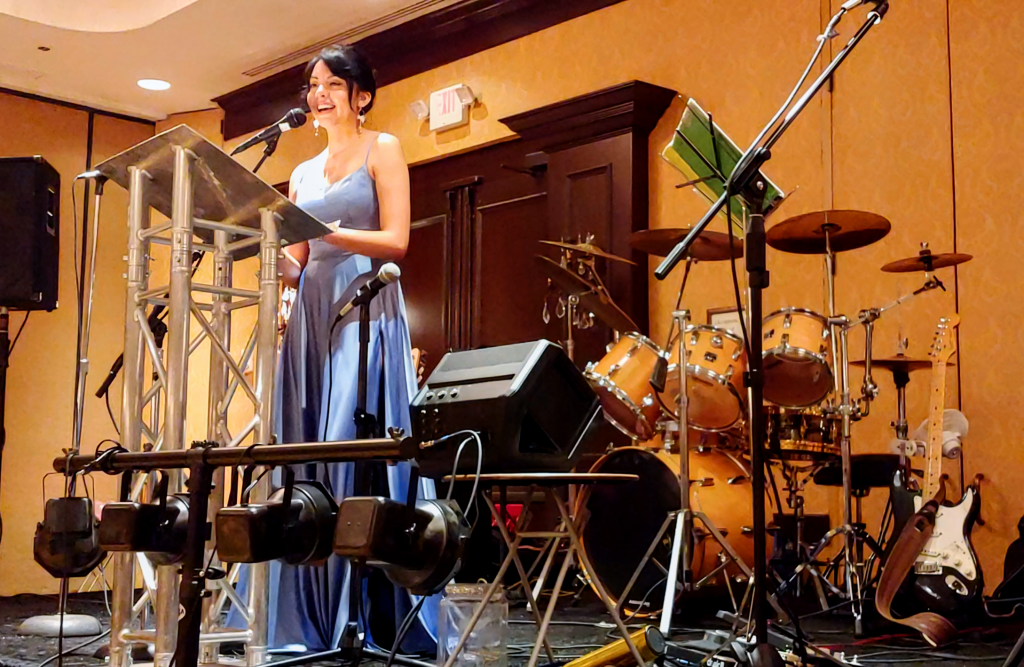 Flores-Dueñas said she gets as much from the program as the students do.
"If you came and talked to me, you would see I light up cause it's so thrilling to see that somebody's doing something," Flores-Dueñas said. "It's like watching a kid that's innocent and doing something new, and you just go 'wow, how exciting is that?' It's just a human thing, and I think that a lot of times, universities don't practice that kind of humanity." 
Flores-Dueñas said that all students need to find their community, although it can be especially challenging for hispanic students.
"They really need to find a home, they're looking for community," said Flores-Dueñas. "When I moved to UNM 21 years ago, I was looking for community. It was really hard. I couldn't find community. I think we need it."
Garcia said her mentor helps her grow personally as well as academically. 
"She's just one of those tough-love people. She won't sugar coat it. She'll tell you what you need to look at to reach your goals, and that's important to me," Garcia said. "A lot of people don't do that, or they might not care enough to do it."
Solana Cummings is a reporter for the New Mexico News Port. She can be reached on Twitter @CummingsSolana and nmnewsport@gmail.com
Dannelle Kirven is a reporter for the New Mexico News Port. She can be reached on Twitter  @KirvenDannelle and nmnewsport@gmail.com