For Albuquerque mom, Jen Weaver, the decision to homeschool her first daughter was short lived.
"It just wasn't something I think I truly wanted to do… but felt I should try if it was better for my daughter," she said.
"My daughter is exceptionally bright but didn't qualify for 'gifted.' She wanted to learn at her own pace and simultaneously avoid girl drama she'd been dealing with," Weaver said.
Weaver quickly encountered pressures that come with homeschooling. She said it could be stressful at times.
"My daughter was in third grade at the time, an important year that introduces a lot of concepts she'll build on the rest of her life," said Weaver. "I felt overwhelmed by the responsibility of it all."

I felt overwhelmed by the responsibility of it all.

— Jan Weaver, Albuquerque mom who tried homeschooling
Weaver, a mother of three girls, ultimately decided homeschooling wasn't a good fit for her daughter after trying it for a full semester.
"Her younger sisters were still in school and getting everything done for her education while still being available to them and all my other responsibilities felt like it was all too much," Weaver said.
According to data from the National Home Education Research Institute (NHREI), Weaver is among the many parents following the national decline in homeschooling.

New Mexico's number of homeschooled students is consistent with the national trend and shows a dramatic drop of 78% since its peak in 2011 according to data provided by the state's Public Education Department (NMPED).

Weaver's experience is not uncommon. Many parents point to the general lack of support for homeschooling by state and local school officials.

New Mexico's requirements are some of the most basic in the U.S. and no one from the New Mexico Public Education Department (NMPED) or local school districts are required to check up on homeschools to ensure they are following the rules.

"The only requirement in the state of New Mexico for parents who wish to home school their children is to register with the New Mexico Public Education Department," NMPED's Deputy Director, Karen Woerner said in an email reply to a request for an interview by New Mexico News Port.
After registration with the NMPED, homeschooling families are left to their own means. For example, they won't get state or local school district help with learning materials, curriculum or other resources.

The NMPED website directs parents to a "simple internet search" to find homeschool support.

Woerner said her staff in the Options for Parents and Families Division field calls and guide parents through the homeschool process by directing them to the state's standards and having them complete a Homeschool Notification Form. Once that's been accomplished, it's recommended families search for homeschool forums in their local area to network with other parents.
Luckily for Weaver, she had friends with homeschooling experience and knew teachers that were willing to help, so the lack of resources provided by the state didn't slow her down. She said her reasons to stop homeschooling stemmed more from the work challenges, but also from the lack of support within homeschool networks.

"Lack of self-discipline can easily become an issue," Weaver said. "You really have to put in an effort to get to know other homeschooling families in your area. When you do, it's important to challenge and support each other."

A popular and reputable source for homeschooling families is CAPE-NM (Christian Association of Parent Educators of New Mexico). CAPE-NM is a volunteer organization that offers sources of mentoring and encouragement to families who practice home based education.

CAPE-NM board member, Cathy Heckendorn, said CAPE-NM doesn't produce or provide tangible resources like curriculum guides or books, but they provide other help.

"We offer resources such as special speakers, conventions, workshops, and providing connections," Heckendorn said.

One connection CAPE-NM offers to homeschooling families is introducing them to the Education Resource Center (ERC). At the ERC, parents can check out curriculum for an entire year for the cost of the organization's membership fee of $20.

Heckendorn says the lack of support for providing resources to homeschool families on a state and local level is understandable due to the government's lack of financial motivation.

"They (NMPED & Albuquerque Public Schools) do not offer help and assistance because their ultimate goal is to use the public dollar diligently," says Heckendorn.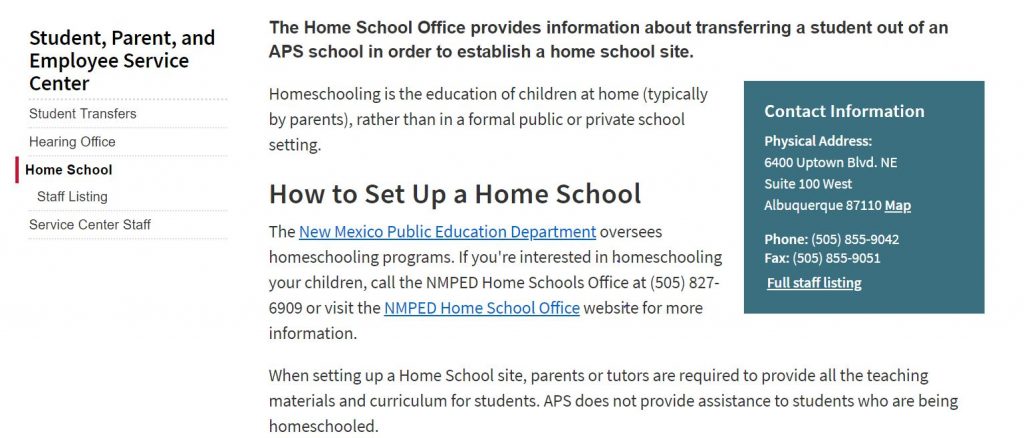 Heckendorn said CAPE-NM feels the homeschool population in New Mexico isn't seen as a priority, and they are working to change that.

There may be progress in that regard. Daniel Manzano, NMPED's Chief of Staff, said the department is currently undergoing changes and collaborating with CAPE-NM to make sure homeschooling "is not over regulated and still protecting the students."

Heckendorn confirms this collaboration and said both sides are treading lightly.

"We are trying to establish a relationship with the PED so we don't view each other as enemies," said Heckendorn. "There has been lack of communication in the past, so we are in the middle of this beautiful dance of what trust looks like."

Despite the declining trend in homeschooling, Heckendorn said CAPE-NM helps at least 15 families each week with inquiries and challenges regarding home based education. She said it's common for many parents to feel overwhelmed and discouraged when they transition from the public school system to home based education.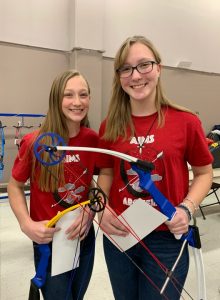 Weaver can attest to that.

"Homeschooling has to be a personal decision for each family," Weaver said. "I definitely believe public, private, charter, and homeschooling each have their place and should remain viable, well-supported options that families can choose for themselves."

Weaver also says she likes the public school environment — her daughters are doing well at APS.