By Hayley Estrada and Steven DeAnda/ NM News Port
Two years ago, Mary and Thomas Salazar noticed their 19-year-old son Marcus changing into a different person. The Salazars say he would disappear for days at a time, and one day they got a call that their son had been arrested and booked into adult detention. The cause: opioid abuse. 
"I didn't know what to think," I felt scared, disappointed and angry," Mary Salazar said. "I knew that he was going down a dark path, but I couldn't pull him away." 
Three months ago, help came in the form of a peer support worker — a recovering addict named Nico Morales.  
"I don't think we could have done something like this on our own," Salazar said. "Nico was able to put things in a way that my Marcus could understand and could apply to his life right now." 
Morales is familiar with what recovering addicts and their families need because he went through it himself. 
"I've been clean from opioid use for seven years," Morales said. "By the time I was 20, I was addicted to heroin, homeless and sleeping in my truck."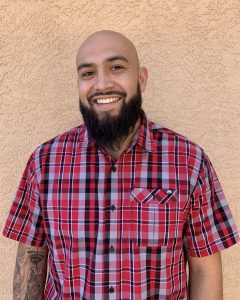 After professional peer support training, Morales founded No Halo, a business to support recovering addicts and their families. 
"It is a great feeling to know that because of my hard work, I am now making a difference in these individuals' lives," Morales said. 
The support that Morales provides is centered on a healthy mental state and long-term recovery management. This includes following up on individuals and their families after treatment in order to keep the recovery process alive. 
"You can't be a peer supporter if you can't share your story."
 — Nico Morales. 
Morales has noticed that the peer support program has been a rapidly growing movement that can help to transform lives and reverse the substance abuse epidemic across the state. 
From his experience, Morales is able to speak to struggling individuals on a level that very few can. He aims to be a friend, a mentor and provide support – something that most addicts do not realize they need.
"You can't be a peer supporter if you can't share your story," Morales said. "They'll listen when I say 'Look, this is what I had to do.'"
State programs are advancing this approach, offering certification for peer support workers. The state Office of Peer Recovery and Engagement trains those individuals, all of whom have gone through a recovery process themselves.
"Recovery is possible and we're all examples of it," said Melisha Montano, Program Manager for the Office of Peer Recovery and Engagement in New Mexico.
Peer support workers are required to have two years of sobriety or mental health wellness. They must be over 18, and obtain 40 hours of volunteer or paid work in a behavioral health agency. The training sessions are offered six times a year, after which the certified PSW is able to apply for jobs through medical providers.
With certification,  the peer support worker can work professionally,  receive payment for speaking engagements, take on one-on-one mentorships and provide other family services.
Montano says peer support workers not only bring hope and guidance to recovering addicts, but they are also rebuilding their own lives.
"We are striving to become better members of society," said Montano. "Just a simple smile, lending a hand out to somebody that is down, builds us up."
The PSW program is funded through the state's Behavioral Health Services department and is proving itself as an alternative way of helping people, especially those on probation.
According to research by the Substance Abuse and Mental Health Services Administration, peer support is proving effective in building self-esteem and self-control. It grows empathy for others and decreases psychotic symptoms. People receiving peer recovery coaching show significant reductions in substance use, criminal justice involvement and depression. Even hospital admission rates have been shown to be reduced by peer support.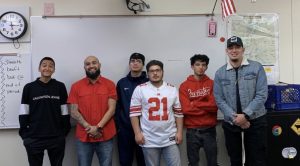 Peer Support Worker Nico Morales says the journey can take time and might be difficult at times. That's been the case in working with the Salazar family. 
"It is definitely going to take some time before Marcus is back to his true self," Mary Salazar said, referring to her son. 
She said Marcus is taking the steps he needs to create the life for himself he always wanted –  and that includes working with Nico on a regular basis.
"We are all still recovering," Salazar said. 
Hayley Estrada is a reporter for the New Mexico News Port. She can be reached on Twitter @Est3Hayley or at nmnewsport@gmail.com. 
Steven DeAnda is a reporter for the New Mexico News Port. He can be reached on Twitter @stevendeanda15 or at nmnewsport@gmail.com.