The effects of the "Year of the Woman" are being seen in New Mexico. In particular, the number of women running for the NM House of Representatives is up eight percent from the 2016 election cycle.
"We have a whole group of sort of younger women who are more inclined to see politics as a gender-neutral place, as opposed to a man's world," said Lonna Atkeson, a political science professor specializing in gender politics at the University of New Mexico. "Or, maybe they see it as a man's world, but think it should be a woman's world too."
The so-called "Year of The Woman" refers to the record number of women, mainly Democrats, running for political office in 2018.
The influx of women in politics this year could be attributed to the election of President Donald Trump and his controversial comments towards women during his presidential campaign, which lent a hand in launching the #MeToo movement.
Many were inspired to counter Trump's comments, which influenced the large Women's March in Washington D.C., following his inauguration and hundreds of other protests across the world.
Atkeson said there is possibility that 2018 is seeing a one-time surge of women running. If this is the case, numbers will fall again after this election cycle.
"The triggers suggest that maybe this is an anomaly and you are getting all this activity that maybe wouldn't have been there otherwise," Atkeson said. "If that's the case, well then you might expect things to fall off some, maybe stay up there, but not continue to grow 50 percent."
Atkeson said factors, such as national attitude changes in regard to gender and the normalization of female representation that comes when women win their campaigns, could cause the continued growth of women in politics. Women who see other women in office are more inclined to run.   
This is not the first time women have come out in record breaking numbers in support of each other. A similar surge — the original year of the woman — happened in 1992 following the Anita Hill testimony before the U.S. Senate Judiciary Committee regarding Supreme Court nominee Clarence Thomas, whom Hill accused of sexual harassment. Thomas was granted a seat on the high court despite Hill's testimony.
According to a 2018 summary of women candidates done by The Center for American Women and Politics at Rutgers University, a record 239 women are going to be on the general election ballot for the U.S. House of Representatives in November. This beat the previous record of 167 women on the ballot in 2016.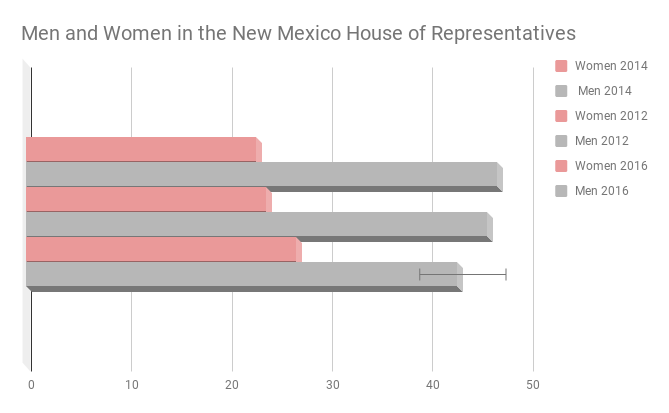 There are also record numbers of women running for the U.S. Senate and for state governor. Women are also breaking records in down ballot races at the state and local levels.
In the 2018 general election for the New Mexico House of Representatives, 45 out of 106 candidates on the ballot are female. This is an increase of about eight percent from 2016 and from 2014.  
"I didn't like it. I thought it was not very becoming of women, to be honest," said New Mexico House of Representatives candidate, Bev Courtney, when asked about the "pink wave" of women running for elected offices.
Courtney is a Republican, first-time candidate running for the seat in district 37, representing the Las Cruces area.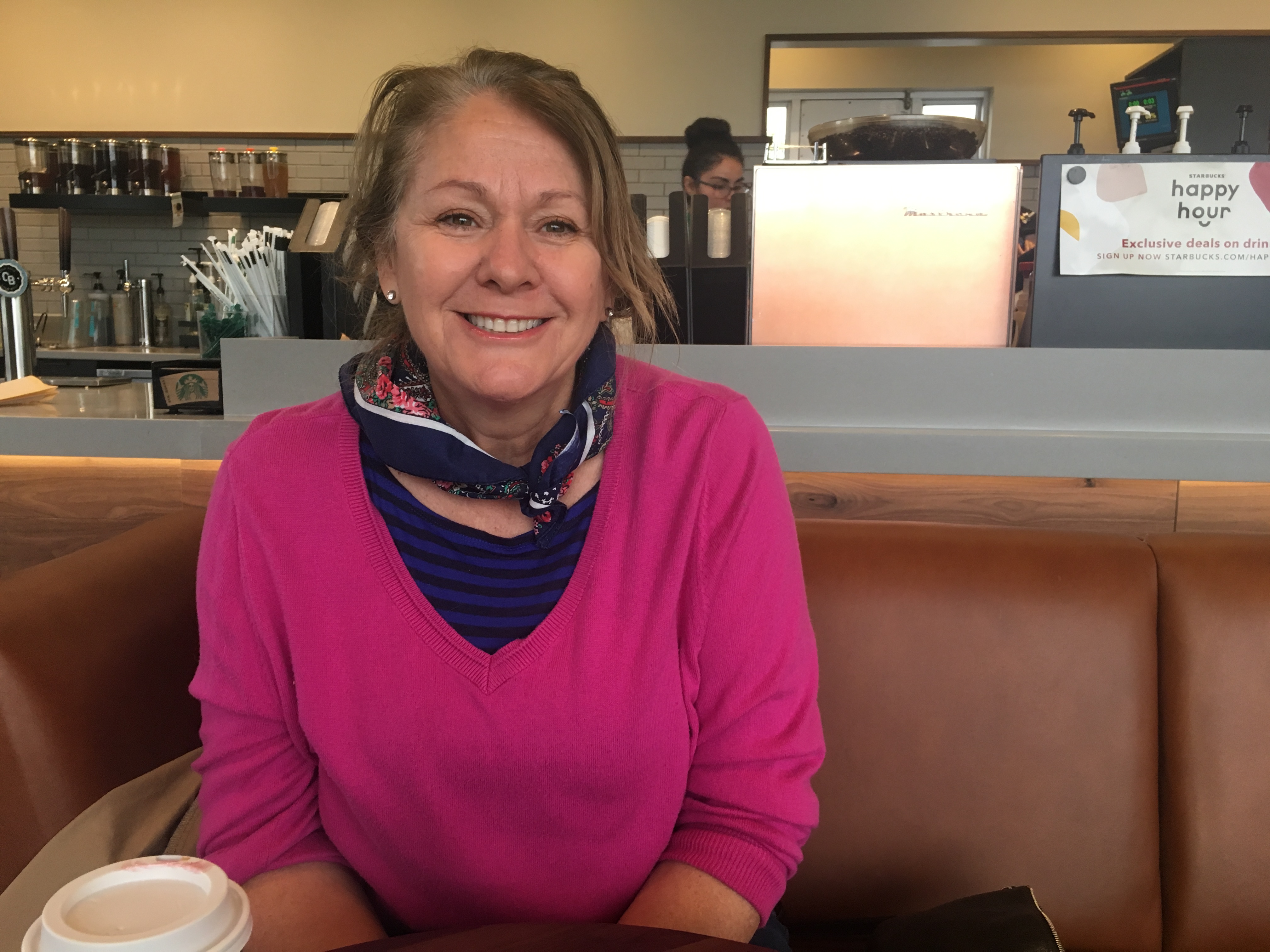 Courtney said that it takes a lot of strength for women to run for office.
"I think that women have to pace themselves a little bit more carefully," Courtney said. "We just are not that strong. You know, (women) just gotta be a little more careful and be smart."
In District 37, where Courtney is running, Democrat Hillary Clinton won a majority of the district in the 2016 presidential election. Courtney's opponent this year, another woman, incumbent Joanne Ferrary, won the state representative seat in 2016 with 52 percent of the vote.
Ballotpedia marks the District 37 race as one of the battleground races for the New Mexico House of Representatives this year.
Meanwhile, in nearby NM House District 33, Democratic candidate Micaela Lara-Cadena said it became clear that the communities she came from need better representation, but said that the "pink wave" doesn't particularly resonate with her because of her identity as a woman of color.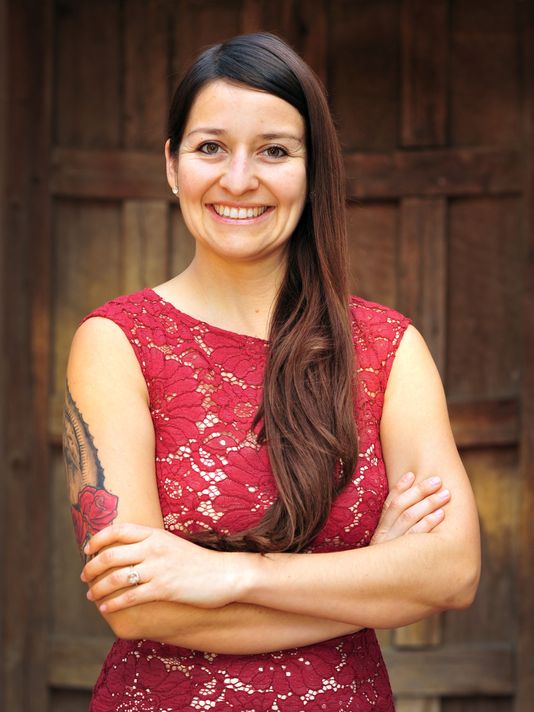 "It felt more important to me than ever as a women from this valley, as a woman of color in particular that I step forward," said Lara-Cadena. "I think leadership like mine that closely reflects our New Mexican communities is going to be the kind of thing that we need to re-create a different culture of politics."
Lara-Cadena explained that growing up as a woman of color in New Mexico she has not always felt fully represented under the leadership of white men and women.
"I haven't felt that white women represented what matters to myself and my body and my life, or the families that I love," Lara-Cadena said. "I have been inspired and engaged and moved by the brilliance and magic of women of color, people of color in this country."
The U.S. House of Representatives currently has 84 women, with 34 of them being women of color. The representation includes women with ethnicities ranging from Asian/Pacific Islanders  Caribbean Americans, Latinas and African Americans.
As a woman, Lara-Cadena said that she has had to make conscious decisions about topics men typically don't have to consider as a candidate.
"(As a woman) there is all sorts of judgement," Lara-Cadena said. "You have to think probably twice as long about what you're going to wear for debate, if your outfit for your campaign pictures is going to be viewed as moderate or risque, or if your tone is going to come off as aggressive or confident."
Atkeson acknowledged these public perceptions have an effect. She said women are more likely to do better in legislative offices than executive offices.
"Executive characteristics align more with male stereotypes in terms of, you being tough and aggressive and a fighter, where as a legislator is about working with others," Atkeson said.
Shayla Cunico and Makayla Grijalva can be contacted on Twitter @ShaylaCunico and @MakaylaEliboria.