Like many college students at the University of New Mexico, 20-year-old Daniel Torres holds down two part time jobs as he makes his way through college.But unlike most, Torres spends part of his time thinking about the congressional act that allows him to have a job in the first place.
Torres, who immigrated to the United States from Mexico when he was one year old, has been allowed to live and work in the country under the Deferred Action for Childhood Arrivals Act (DACA) since 2015.
As election season nears, he fears that lawmakers could end DACA, causing him to leave the place he calls home.
"If lawmakers decided to end DACA, everything would go away. I would not be able to work legally in the United States," Torres said.
Torres, who holds a 4.0 grade point average as he pursues a degree in mathematics to follow his plans to become a math teacher, has two jobs on campus, including being a teaching assistant and as a staff member at El Centro de la Raza on campus at UNM. One day he plans to earn a doctoral degree.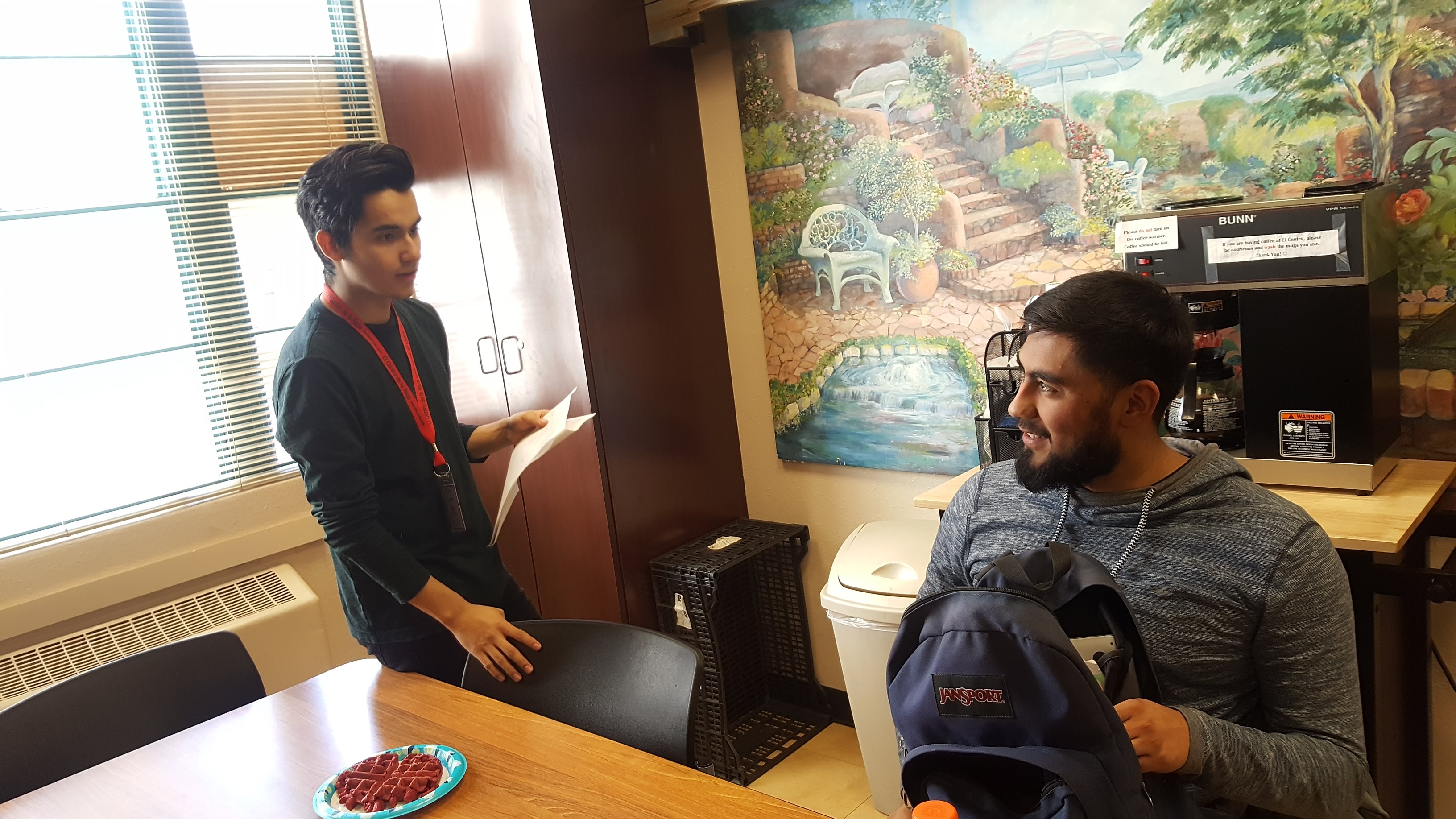 For now, Torres is often preoccupied by thoughts of DACA — just like voters in New Mexico's Second Congressional District.
In that district, which encompasses Southern New Mexico, voters are poised to choose between candidates New Mexico Rep. Yvette Herrell, a Republican, and water attorney, Xochitl Torres Small, a Democrat.
Candidates differ on immigration
Herrell and Torres Small have contrasting opinions on DACA. Torres-Small supports and defends DACA , while Herrell is against it and supports the construction of the border wall.
"As a former clerk for a federal judge with one of the heaviest criminal dockets in the country, I have seen first hand the costs our nation bears because of its broken immigration system," Torres Small said in an interview with the Albuquerque Journal.
Torres Small said that she is in favor of comprehensive immigration reform bring people out of the shadows.
"It (would allow) individuals to work and live in the United States legally, and provides a meaningful pathway to citizenship for qualified applicants. As a part of such reform, we can improve border security and prioritize law enforcement so we are targeting criminals rather than ripping apart families," Torres Small said.
Like in much of New Mexico, many immigrants earn their living in agricultural and construction jobs. Removing foreign-born citizens could dramatically affect the workforce across the state, according to the American Immigration Council.
Torres Small said she recognizes that many of the young people protected by DACA know the United States as the only home they've ever known.
"DACA recipients are high school and college students, service members, full-time employees and taxpayers aspiring towards the American Dream. I fully support DACA because DREAMers, and what they bring to our communities, are an example of what make our country great," Torres Small said.
Herrell, a native New Mexican is serving her fourth term in the New Mexico House of Representatives. She has supported Trump since day one of his campaign.
"As the only candidate who supported President Trump from Day one of his campaign, Yvette Herrell is committed to working with his administration to combat the flow of illegal immigration and secure our borders," read Herrell's statement on her candidacy website.
Although Herrell does not mention much on immigration in her campaign ads, she has said she wants to combat illegal immigration by securing the borders. In an interview with the Albuquerque Journal, she said she supports Trump's proposal to build a $25 billion wall to protect the border that divides Mexico and the United States.
Since the Deferred Action for Childhood Arrivals was established by President Obama's administration in 2012, the life of many young and undocumented individuals changed. When President Trump was elected, things became unclear for those recipients.
There are close to 7,000 recipients in New Mexico.
Herrell says DACA has taken a path that was not intended when it was created.
"The intent of DACA was never designed as a path to citizenship. DACA needs to be reformed, as the objective of the deferred action plan has now expanded beyond the original intent," Herrell told the Albuquerque Journal.
Influence of Hispanic voters
According to UNM political science professor Gabriel Sanchez, the Hispanic vote in the state of New Mexico can really have a large impact on any election.
"Here in New Mexico, Hispanics are more influential than anywhere else in the country, largely because overall, population-wise, Hispanics are almost half of the overall population, with a 40 percent of voting population," Sanchez said.  
As Sanchez stated, in past Second Congressional District races, the Hispanic vote has played a big role, but not in terms of leading to the outcomes that most Hispanics in that area would prefer.
"As a consequence the second district has never been represented by a Hispanic candidate," Sanchez said.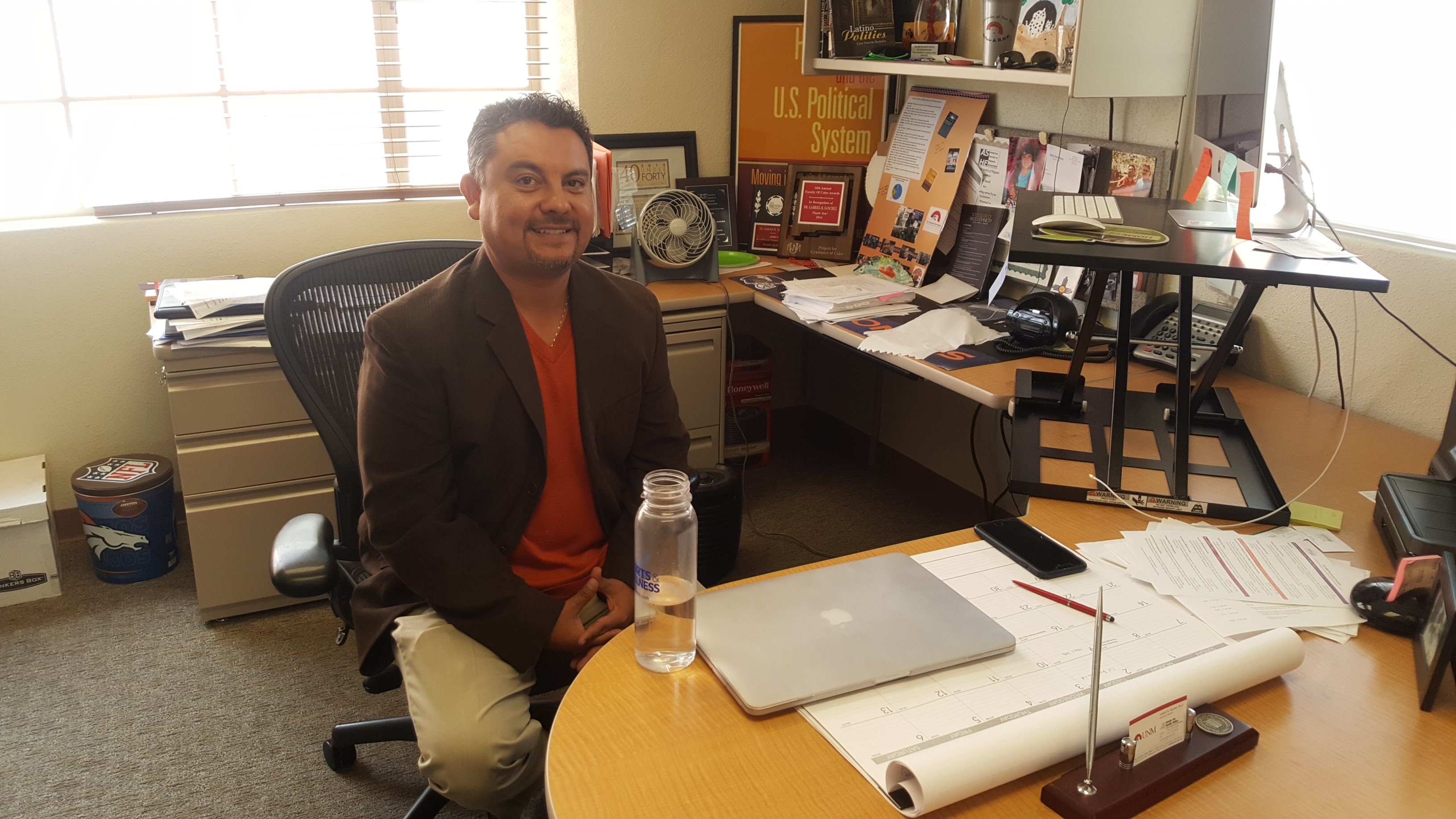 Daniel Torres has a current work permit valid for two years. Regardless of the decisions that lawmakers or Congress decide to take, he will be allowed to work, study and reside legally until that permit expires. After that time, his fate again will be in the hands of elected officials.
"I don't believe we should be deported back, because this is the only place we can call home," Torres said.
Joshua Grajeda is a reporter for the NM News Port, he can be contacted on Twitter @JoshGeee_. 
Sergio Guerrero is a reporter for the NM News Port, he can be contacted on Twitter @SergioGreports.