By Angela Shen and Alissiea Hernandez / NM News Port
Lieutenant Ferris Simmons's office is full of photographs– pictures of her with citizens she's helped, her family, her mentors, and some of her colleagues. These snapshots are surrounded by newspaper clippings, awards, and children's artwork. Each piece embodies her driving philosophy: to leave the world a better place than she found it.
Before her 16 years with the Albuquerque Police Department (APD), Simmons worked in politics with the same mindset.
"The only reason I did politics was I wanted to make the world a better place. I wanted to have the opportunity to really and truly be part of my community and do things to help it," she said.
Simmons went on many police ride-alongs during her political days and soon found her calling.
"I joined the police academy and have been perfectly happy ever since," she said.
Words and actions earn respect
Simmons has always been independent and true to herself from the point she started training.
"[My dad] raised [my sisters and me] to be tough. He raised us to see ourselves as people and not see ourselves as, 'oh, I'm a woman and this is how this is going to affect me,'" she said. "I kind of rolled into [the academy] just being Ferris."
Simmons believes that one's words and actions will bring respect throughout his or her career.
"As women, if we can carry our own load and we can do the same job that everyone else in that area is doing, then you can walk around with your head held high," she said.
She calls being in a leadership position within the department "the best pyramid scheme," because she can positively influence people.
"I lead from the front. I won't ask my guys to do anything I won't do myself," she said.
Policing comes with both challenges and opportunity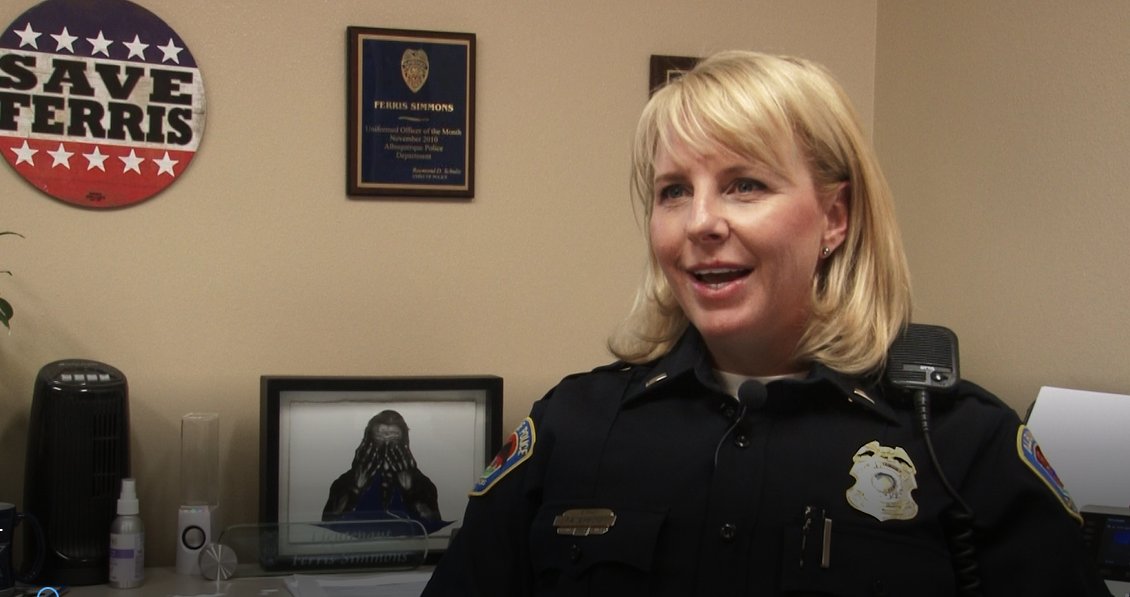 Simmons currently works the graveyard shift. She's married to another officer and has three children. She says having a husband in law enforcement is helpful because he understands the stress she faces.
"Just because you work nights doesn't mean your life is over in the day. You still have doctor's appointments to get your kids to and school appointments and all the errands you have to do during the day to have a successful family," she said.
Simmons says physical challenges aren't necessarily the most difficult part of policing.
"Right now I think is the hardest part of my career. I've been in fights and foot chases, I've had serious injuries, I've almost died, but right now the hardest part of my career is the political aspect," she said.
As a lieutenant, Simmons's next promotion would be to a commander. She says other promotions are based on testing, but a promotion to commander requires higher-ranking officers' endorsement.
"I'm always going to be true to me. I'm going to be true to what my dad taught me…we'll see how [the promotion] goes," she said.
As for advice she'd give to women in any field, Simmons says everyone has to accept that there will be hard times. She also highlights being proactive, taking care of oneself, and being a lifelong learner as essential to success.
Going forward, Simmons hopes to further promote the philosophy that drives her career.
"If I have the opportunity to be a commander, then I'll have an entire area command and two different watches of officers that I can send out into the community with that goal of finding that opportunity to make things better than they found it," she said.
Follow Angela and Alissiea on Twitter