By Annya Loya / New Mexico News Port
Some New Mexicans living with severe depression, anxiety and similar conditions now have another treatment option: psychedelic drugs. Psychiatrists are now able to prescribe the anesthesia drug ketamine in small doses that researchers say have powerful therapeutic effects.
Other drugs such as MDMA, also known as ecstasy, have reached phase 3 of clinical trials and may soon be widely available.
But it will probably have the same major problem as ketamine, at least at first: Insurance doesn't cover the drugs used for psychiatric purposes and they are often too expensive for patients who could benefit from the treatment.
Nationwide, suicide is the 10th leading cause of death among Americans, taking almost 50,000 lives every year. And more than 30% of adults in New Mexico suffer from anxiety and depression symptoms according to a 2021 survey by the Kaiser Family Foundation, a number that may have been raised by the coronavirus pandemic.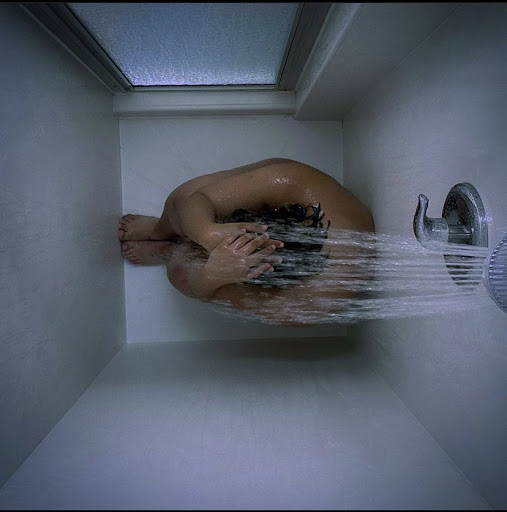 Depression is a common but effective treatment that can be hard to come by, experts say. Treatment-resistant depression is prevalent and many patients may take psychiatric prescriptions for years without eliminating symptoms.
Albuquerque-based psychiatrist Denise Lin opened Juniper Psychiatry in December to treat chronic depression, anxiety, PTSD and other conditions.
"I just wanted to find other ways to help my patients," Lin said.
Her partner in the business is licensed professional clinical mental health counselor Margaret Migliorati, who said she has long been interested in the use of plant medicines by indigenous cultures.
The field of psychiatry hasn't made many advances lately in treating depression, Migliorati said, and ketamine therapy offers promising holistic results.
"We combine the ketamine with therapy," Lin said, "to kind of leverage deeper exploration into what is the root cause of the depression or anxiety."
Ketamine is well-known as an anesthetic agent – commonly used by surgeons – but in low doses, it has proved successful in treating deep-seated depression.
Ketamine has been FDA approved since 1970 as a surgical anesthetic but physicians are also allowed to prescribe it for what is known as "off-label" uses at lower doses. Psychiatric treatment is one of those off-label uses.
Dr. Lin says the decades-long war on drugs in America has slowed much promising research into the therapeutic effects of psychedelic drugs like LSD, psilocybin and MDMA.
But that is changing. Recent research and FDA-approved trials have led to a burgeoning psychotropic therapy community.
The government is getting close to approving more options and MDMA could be used to treat post-traumatic stress disorder within a few years, Lin said.
Lin acknowledges that MDMA is an illegal but popular "club drug." Likewise, ketamine is widely sold on the black market for recreational use.
But Dr. Lin is quick to admonish against any casual use of such powerful drugs.
While ketamine therapy has huge potential, it isn't a perfect option for everyone suffering from anxiety and depression, Lin says. The treatment is best suited for the 20% to 30% of patients who have not responded to other treatments and medications.
Lin begins the process with a full psychiatric evaluation, medical history and physical exam. Then Miglioroti sees the patient for a more in-depth conversation about their psychological issues.
Most of the sessions last for up to three hours between the initial assessment, ketamine trip, and after-therapy session.
"My job is really to help people make the most of what they experience while they're using the ketamine based on what their current issues are, why they're coming to treatment for us," Miglioroti said.
The number of sessions varies between patients and their needs, Lin says. Some patients begin feeling relief after the first session while others may require multiple visits.
Currently, ketamine-based treatment is not covered by any medical insurance. And it's expensive: Juniper Psychiatry charges $425 per session.
The treatment has become increasingly popular and is available at some unexpected locations, such as Ten Thousand Waves in Santa Fe. The Japanese-inspired spa on the road to the Santa Fe Ski area is a popular spot for apres-ski soaks and massages, but it also has several Japanese-themed guest rooms and a highly-regarded restaurant.
And it now offers a "Transformation" treatment package that includes one ketamine "journey," two nights' stay, food, and other luxuries for almost $4,000 per person.
That's out of reach for most in New Mexico, where the median household income is less than $50,000 and more than 12% of men and 30% of women in New Mexico prisons and jails are incarcerated for drug offenses.
The popularity of an expensive therapy such as ketamine points out the disparity in access to mental health treatment, said Steven Robert Allen of the New Mexico Prison & Jail Project.
"Almost all of our clients, at some point or another, have had substance abuse issues," Allen said. "That's at least indirectly what's led them to be incarcerated because they don't have the resources to deal with the traumas and stresses of life by going to a spa."
Dr. Lin says she expects psychedelics may bring a much-needed breakthrough in mental health treatment.
Annya Loya is a reporter for New Mexico News Port and can be reached at nmnewsport@gmail.com.
———————————————————-
Also contributing to this report were Sayre Key-Towne, Kevin Mullet and Aldo Jurado.