New Mexico is rooted in deep traditions passed down for generations and, for Catholics, one of those traditions is the annual pilgrimage to El Santuario De Chimayo.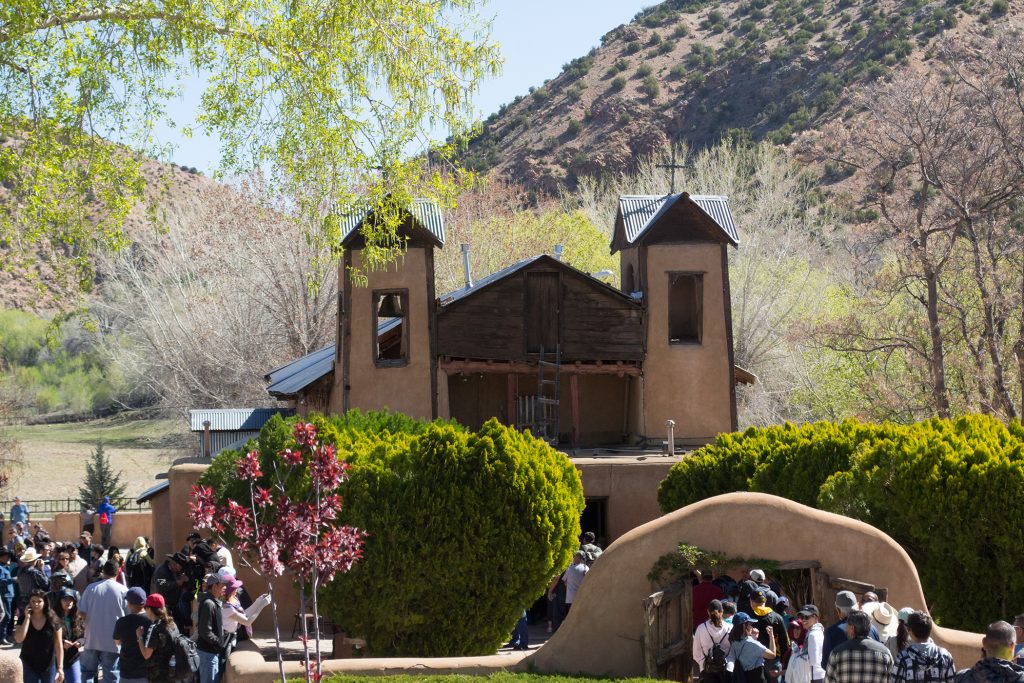 The Good Friday crusade commemorates the crucifixion of Jesus Christ, drawing thousands of people to the event 30 miles north of Santa Fe in the village of Chimayo. Some participants walk for days to take their turn at the altar of the historic church.

"The Lord did so much for us – he died for us on the cross – and this is a little bit of something we can do to show Him that we do love Him," said Cathy Bustamante, a Las Vegas, New Mexico, native that participated in the trek on Friday.

Bustamante, attending with her friends and family, said she has been walking to the santuario for years.

Angelica Garcia with her mom, Elizabeth Garcia, and friend, Felicia Mason, participated in the pilgrimage and chose to walk to bring prayers and good energy to Mason, who was diagnosed with cancer.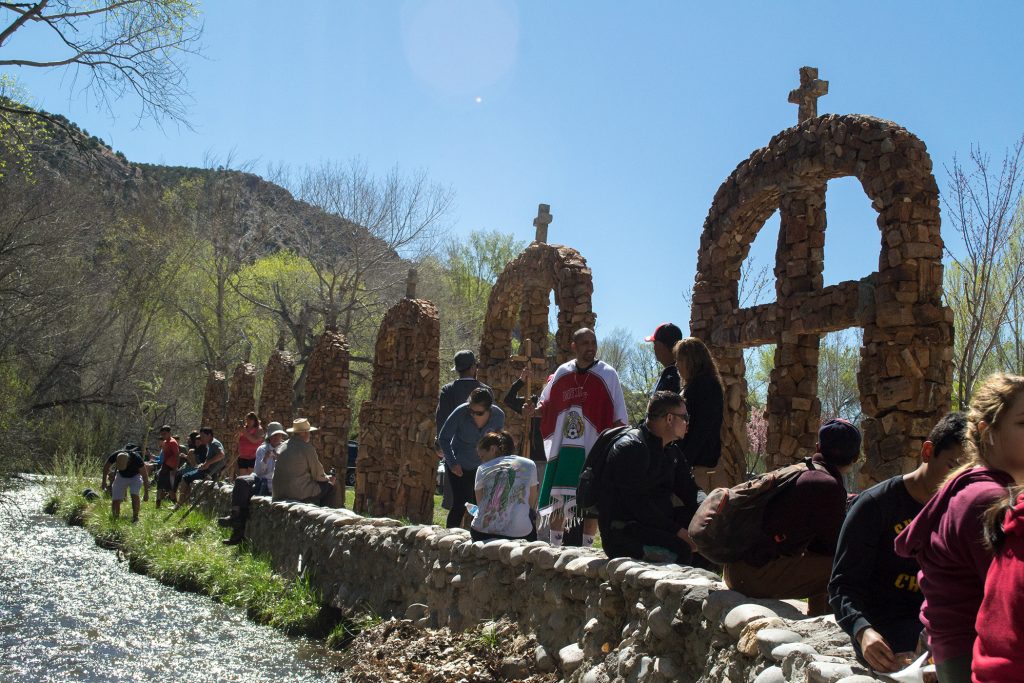 "[We come] to see what Jesus did for us and pray for the people we care about," said Angelica Garcia, "to pray for more love instead of hate in the world."

Pilgrimages like the one to the Santuario De Chimayo take place across the world every year, allowing the faithful the opportunity to relish the history of such sacred places. The Santuario was marked as a historical landmark in 1970.

El Santuario De Chimayo was built in 1816 with an addition to a small chapel that was built in 1810. It was rumored by pilgrims that the land possessed healing powers. Today, the church is owned by the Archdiocese of Santa Fe.

Long time friends Matthew Sanchez and Robert Martinez, both from New Mexico, found each other Friday within the crowds of people.

"I haven't seen him in 25 years, and this is the place I saw him," said Martinez, excited to be with an old friend, "It's a blessing to see a gentleman like this and he's still on his two feet and praying."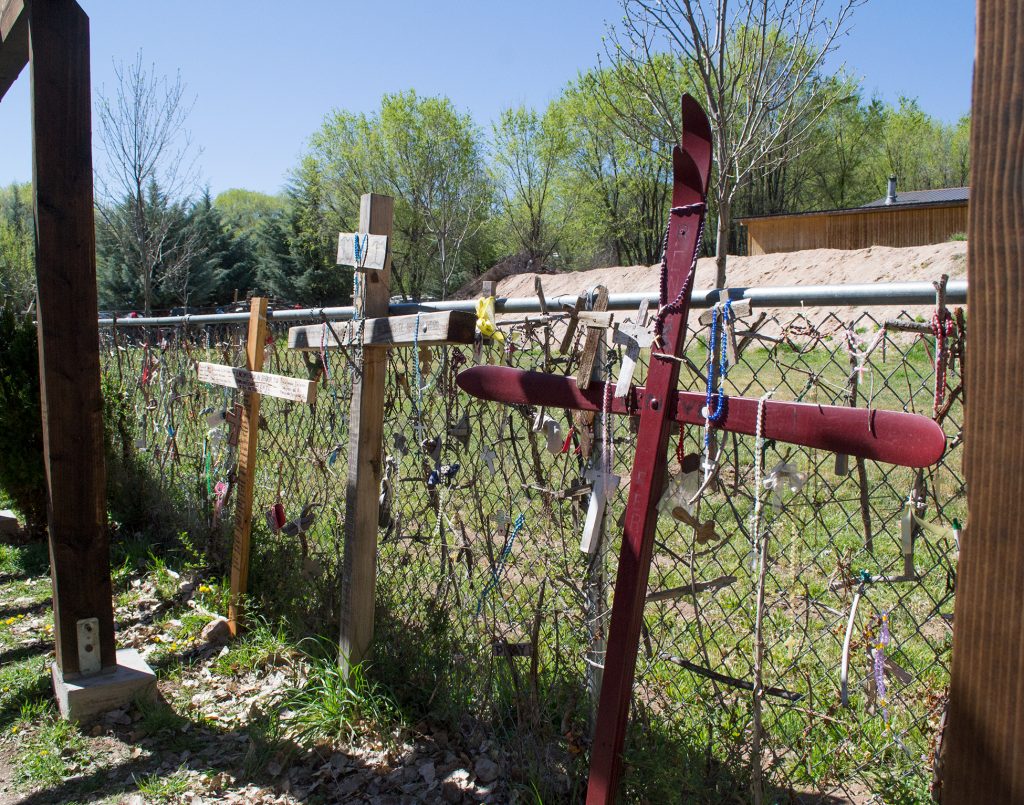 Father Sebastian Lee, a local priest praying and speaking with people outside of the Santuario, said that being at the Santuario helped him to continue to find the meaning of grace. Lee expressed the importance of taking the peace found in Chimayo and spreading it to the rest of the world.

For Catholics, Good Friday brings the end of the Lenten season and precedes the Easter Sunday celebration of the the resurrection of Jesus.
Alanie Rael is a reporter for the New Mexico News Port, she can be contacted on Twitter @AllyRael.