By Ludella Awad / NM News Port /
Residents across the United States have started receiving official mail inviting them to participate in the 2020 Census. Meanwhile, census and community leaders are taking steps to put safeguards in place to protect citizen privacy, to assure census worker safety, and to respond to the coronavirus pandemic.
One important change to the Census, which conducts the national headcount every 10 years, is it is going digital this year — offering an online version, in addition to a phone-in and mail-in option.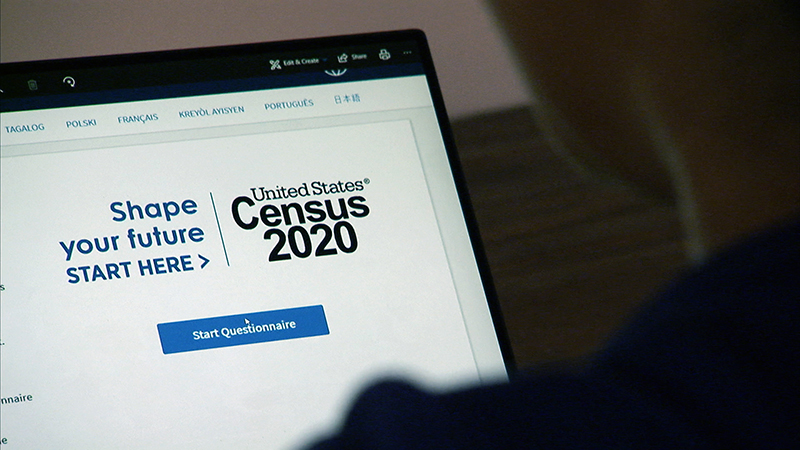 The move to digital has the U.S. Census Bureau emphasizing the security of the data. It is also underscoring personal privacy. As the bureau website states, "Confidentiality of data collected by every agency within the Department of Commerce is safeguarded under legislation including the Privacy Act and titles 13, 15, and 22 of the U.S. Code."  
Census officials are issuing advice to the public to avoid scammers who might take advantage of others. To avoid becoming a victim of scams online, never provide personal information. The U.S. Census will never ask for social security numbers, bank accounts, and passwords, according to the Census Bureau website Avoiding Fraud and Scams. Households should also verify mail and surveys from the Census Bureau by looking at the survey, mailing address, and contact information. 
The recent states that have issued scam warnings include Connecticut and Maryland. New Mexico has not issued any specific warnings about  scams.
"I haven't heard anything regarding scams at this point. We're just getting ready to start with the operation," said U.S Census partnership specialist Veronica Arzate.
Regarding the coronavirus, community engagement specialist Brandale Mills said the Census Bureau has altered its field operations in the month of March.

"In support of guidance on what we can all do to help slow the spread of coronavirus, 2020 Census field operations are suspended for two weeks until April 1, 2020," Mills said via a news release. "We're taking this step to help protect the health and safety of your community, our employees, and everyone going through the hiring process to be census takers."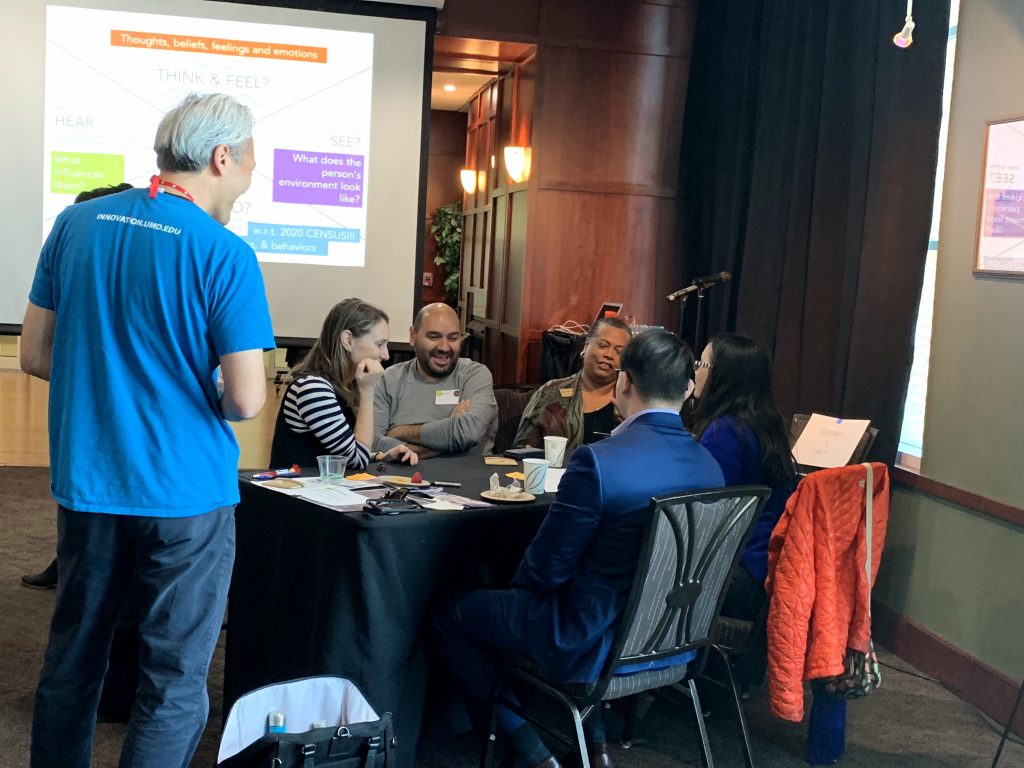 Meanwhile, the Bureau has been looking to fill 14,000 temporary jobs in New Mexico.  Between the months of May and July, Census takers will be knocking on doors to help anyone who has not yet responded to the 2020 survey. 
"We train all of our employees, and once selected, they will do a quick phone interview and then they will be invited to training," said Marq Youngblood, a Regional Recruiting Coordinator in Dallas. 
Youngblood said the training process for census takers requires one and a half to two days to attend and complete. This includes an online module and a classroom presentation. There is no physical training required. 
When it comes to encountering potentially dangerous situations, such as high crime areas or taciturn homeowners, census workers are prepared via their training. Before a census taker can knock on any door, the training has to be completed. Census takers are also provided with  information about known safety hazards, to help each census worker know what to expect out on the field.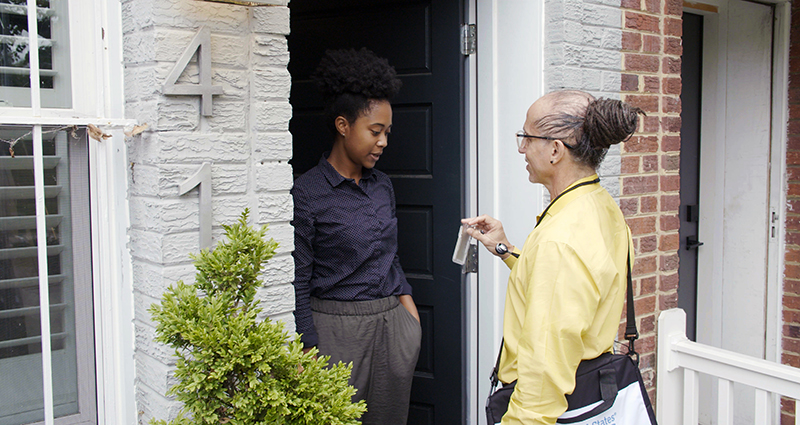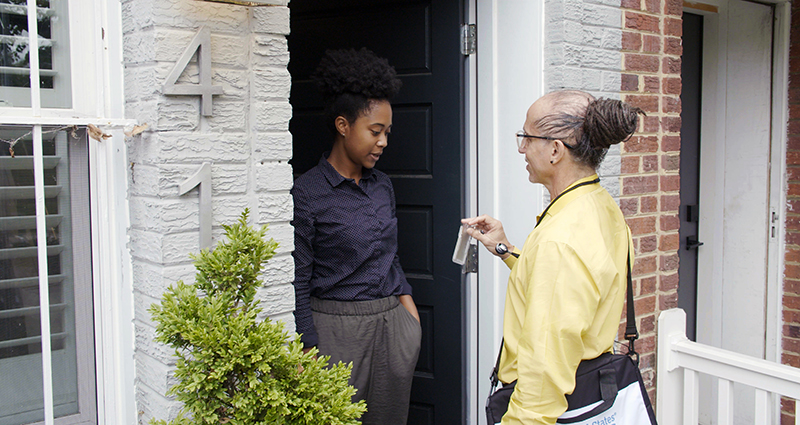 Youngblood cited security and confidentiality concerns when asked about potential threats to census employees going door-to-door.  However, the 2010 census training materials found online indicates the following steps that census takers should take if assaulted or threatened on the field:
If you sense danger from a respondent and feel threatened to carry on your census duty, leave the scene at once," the manual states. 
The manual also shows the process of filling out an incident report and how to contact the police department. 
Census takers are also required to take safety measures around dogs. For example, if they see "beware of dog" signs, they are required to reschedule to come back at a later time. 
Albuquerque Police Department spokesman Gilbert Gallegos said that he does not believe there were any incidents or crimes affecting census workers in the past. 
"I don't believe we would have data to show incidents related to census workers and crimes in the past,"  Gallegos said. 
According to Youngblood, census takers may protect themselves by  carrying weapons in the field, though it is not a requirement. 
"It's at the employee's discretion if they want to feel the need to carry pepper spray or any of those things,." Youngblood said.
He said census takers are encouraged to work only during daylight hours.
According to Youngblood, the main responsibilities of census takers is to support and work in communities they live in.  
The Census Bureau always wants to make sure that the employees' safety is the utmost priority, making sure that people have all the information they need

— Veronica Arzate
 According to the Census Bureau, residents should know that door-to-door census workers are provided with identification badges by the federal government to help demonstrate their legitimacy. The badges include a photo, expiration date and U.S. Census watermark. To verify a census worker knocking on your door, call the service number on the Census Bureau website at Avoiding Fraud and Scams.
"The Census Bureau always wants to make sure that the employees' safety is of utmost priority, making sure that people have all the information,"  Arzate said.
Hear U.S. Census Bureau media specialist Brandale Mills on the goals of census officials in New Mexico: