UNM students: Want to trade places with students from New Zealand? Of course you do — but unfortunately, Kiwis aren't too keen about coming here. What about Taiwan? Not interested? That's too bad, because there are hundreds of Taiwanese students who'd more than happy trade places and visit New Mexico.
It's all part of the global exchange game between UNM and its 250-plus international partners… where reciprocity is the key.
Yi Yang Feng, a Taiwan foreign exchange senior, majoring in journalism and communication in Taiwan and majoring in art studio at UNM, said when he first got the news that he was one of the few students at his home university to get accepted to study abroad he was filled with relief.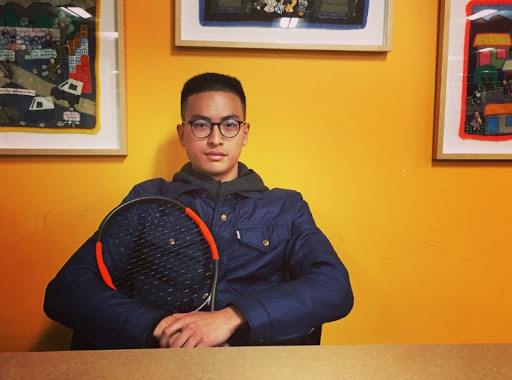 "I felt great. I felt excited. I made it — 200 to 300 people and only 3 spots for UNM — and I made it," Feng said.
Studying abroad is a large aspect of the college experience for many college students across the nation. Some 10 percent of US college graduates study in other countries during their college careers — with the most popular destinations being in Europe. In return, more foreign students are visiting U.S. schools, surpassing the one million mark in 2016.
UNM's Global Education Office (GEO) is the central hub to get UNM students out of the country. Along with most of Europe, South Korea, Japan and China are some of the most popular Asian nation destinations for UNM students to travel to. Due to the equivalency ratio, these countries are also the ones that send back just as many students to UNM.
David Wright, the Global Education Office director said getting students interested in studying abroad and making it work for them is his main goal. However, sometimes institutions are just unavailable or students are denied admittance because the maximum capacity of study abroad candidates has already been met — even if that maximum capacity is just a couple of people.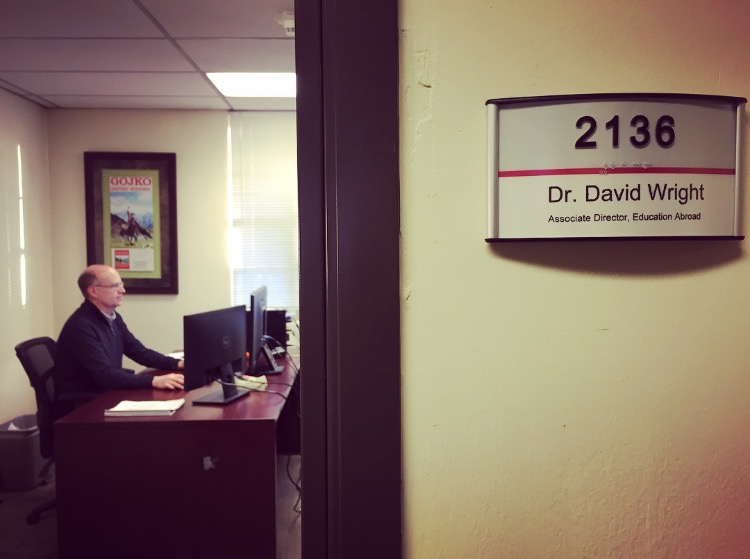 "We will pause an exchange if it looks like they are starting to send over their maximum and we're not sending enough," Wright said.
The following graph shows the 2012 to the 2017 academic year difference in the study abroad participation rate for UNM students with other countries.
(This data was provided by UNM GEO and the software is powered by IE Insights. Created by  Marco Torrez / NM News Port)
UNM's exchange policy with foreign institutions is strictly set to a one-to-one ratio, where for every student received from a foreign institution, UNM can send one in return.
Wright explains that this ratio works out well for Asian nations like Japan, China and South Korea because those countries are popular with UNM students. However when there is little demand to visit a foreign country — as is the case with Taiwan — then Taiwan students have few opportunities to visit UNM, despite the high demand among Taiwan students.
Wright explained that New Zealand presents the opposite problem. Where Taiwan has a ten-to-one ratio, meaning that for every UNM student that wants to study in Taiwan, there are 10 Taiwan students that want to study at UNM. Conversely, he said, New Zealand's study abroad ratio with UNM is one-to-ten. So for every New Zealand student that wants to come to UNM, there are 10 UNM students that want to study in New Zealand.
Due to the uneven ratios, UNM can only offer up to three student exchange positions in countries like Taiwan and New Zealand per academic year. Wright said if there is no one willing to apply for a particular exchange, the exchange between the institutions are frozen until a new application is able to balance the ratio.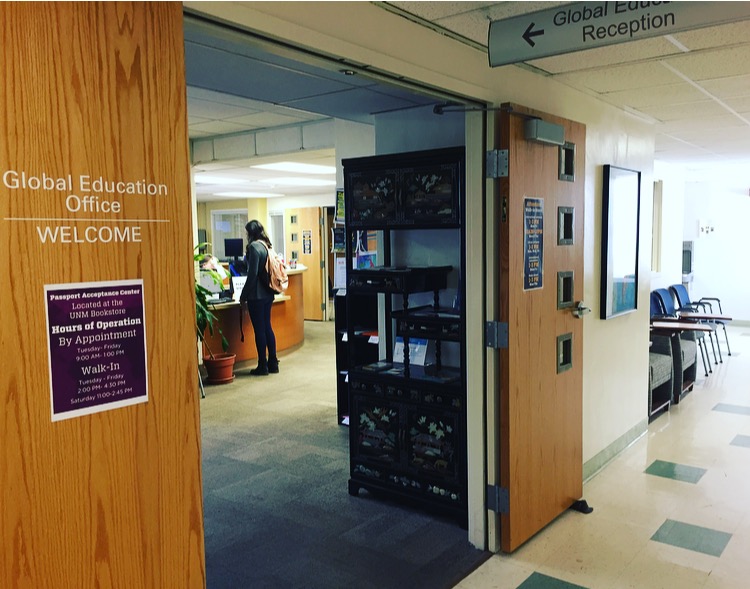 Wright said students who are denied the opportunity to participate in an exchange program are redirected, including other international study programs, perhaps led by a faculty member, or to one of their partner programs, such as the University Studies Abroad Consortium, which helps send students abroad to their destination of choice but for a higher fee.
Wright explained there's a difference between an "exchange" and "study abroad." An exchange student pays their home institution. A study abroad student pays the foreign institution. He said the partnership with New Zealand is currently set up as a study abroad program and that U.S. students can attend if they are accepted by the institution but will have to pay the institution in New Zealand directly.
Wright also explained that the different programs involve different types of visas from the U.S. government — and the differences are night and day.
He said that students on an exchange program get a F-visa, which is handled by the Department of Homeland Security. While students who come to the U.S. to study abroad directly with UNM or any U.S. institution get a J-visa which is handled by the United States Department of State.
Wright said it's notable that the Department of Homeland Security is focused on protecting the nation not about cultural diversity. While on the other hand, the State Department's main purpose is to promote international relationships.
"When a university talks about these balances they're really talking about it as a way to ensure that they aren't giving just free tuition to just anybody but at the same time they're not designing these programs to make money," Wright said. "These programs are for promoting cultural exchange and improving ties with various countries across the world."
Feng explained that in Taiwan the process to study abroad is not like how it's done at UNM. He said that in Taiwan it's extremely competitive. Anywhere between 200 to 300 people apply to study abroad just at his home university alone, with only 10 openings available across America for the Taiwan students to go to.
"The process is not really transparent. You have no idea who will pick you up or who'll decide if you're qualified or not," Feng said. "We send all the information they need and then we just wait. They don't have a second interview, nothing like that… It just all depends on your grade and the paperwork for the application."
Feng also said that he can understand why people from UNM and from the western hemisphere in general aren't interested in traveling to the east — because the west is the main hub in the world.
"People in the east have more of a passion to explore the world because the center is in the west," Feng said. "It's just people at UNM don't exchange to Asia or Taiwan specifically because that's not the world. It's not where things are all happening. So I can understand…
I just wish they had more opportunities for students in Taiwan."
The following graphic shows a visual comparison between New Zealand and Taiwan transfer from UNM between 2013 and the current 2018 Spring semester.
(This data was provided by UNM GEO and the software is powered by IE Insights. Created by  Marco Torrez / NM News Port)
Rebecca Brusseau, a native New Mexican, majoring in both Women's Studies and Africana Studies at the University of New Mexico said that she was shocked to learn about the one-to-one ratio regarding foreign exchanges with other institutions. However, she said that she didn't really understand why people would want to come to New Mexico as there are many other better places to go too. Although, she followed that up by saying that if people really want to study abroad they should apply to as many universities that they can to, whether that be this country or another.
"Everyone wants to go somewhere, everyone wants to visit," Brusseau said. "So I think it's kind of good to trade places with somebody, to give someone this opportunity, maybe they'll find something here and you'll find something there."    
Marco Torrez can be contacted on Twitter @marcopolo7721.