University of New Mexico students asked for it, and they got it: New Mexico's first ever tap room on a college campus.
The idea of a campus taproom was first proposed in 2016 — partly as a nod to the booming beer industry in New Mexico. The proposal sparked petitions, leading to the UNM Regents approval.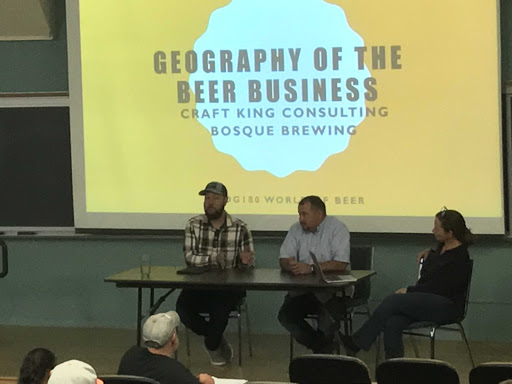 The new establishment, Draft and Table is located in the Student Union Building (SUB), and opened its doors to UNM students and faculty just over a month ago. The tap room currently sells draft beers from both local and national breweries, non-alcoholic beverages and food, such as street tacos and flatbreads.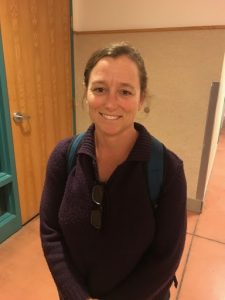 "I enjoy the tap room," UNM student DaShaun Vahn said. "It's a cool place to come and hangout, do some work, drink beer; it's nice. The people who work here are very friendly, so I enjoy it."
UNM faculty have already taken advantage of the SUB's newest development by incorporating the tap room into course curriculum, like the geography department's World of Beer class.
"We are in this big topic right now which is engagement with our local scene," said World of Beer course instructor, Maria Lane. "Every class, we have two brewers come in and tell us what's going on locally, and that has just been awesome."
Lane's World of Beer curriculum explores the historical, cultural and regional geographies of beer. Each class features a guest panel of sommeliers and entrepreneurs in the beer industry. Representatives from Draft & Table, along with other local breweries, have made visits to Lane's class.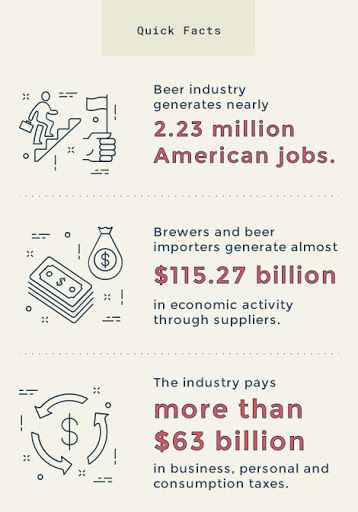 "We've got an incredibly high density of award-winning brewers in this city, and the quality of beer is very high," Lane said. "I think Draft and Table has done it in the right way… They've been really thoughtful of how to make it a place for socializing and welcoming for students of all ages."
According to the Brewers Association, New Mexico brewers produce over 116,000 barrels of beer each year. That's a total of 2.4 gallons per legal adult, ranking New Mexico 23rd in the nation.
The Beer Serves America organization recently analyzed each U.S. state, and the affects beer has on their economies. According to the study. New Mexico's beer industry generates $87,840,300 in business and personal taxes, and $60,205,500 in local and consumption taxes. Nationally, the beer industry pays more than $63 billion in taxes.
Courtney Salinger is a student reporter for the New Mexico News Port. You can follow her on Twitter. You can also follow the World of Beer class on Twitter.