By Adrian Hedden | Carlsbad Current-Argus
CARLSBAD, N.M. – The extraction of oil and natural gas through hydraulic fracturing – or fracking – from the plains of southeast New Mexico and West Texas takes water. A lot of water.
It also produces a lot of waste water. This waste water, called produced water in the energy industry, is high in salt and toxic for human consumption. It can also contain heavy metals and chemicals that could contaminate New Mexico and Texas' scarce and depleting freshwater supplies.
As fracking activity in the Permian Basin continues to grow amid calls to strengthen domestic energy resources, so too does the need for more disposal wells today and long-term solutions tomorrow.
"If you look at the geology in southeast New Mexico, there's a lot of optimism that there's a lot of capacity to store this water," said Mathias Sayer, vice president of legal for NGL Energy Partners, which operates more than 100 saltwater disposal facilities in the Permian. "I don't think it's fully understood. These volumes are unprecedented."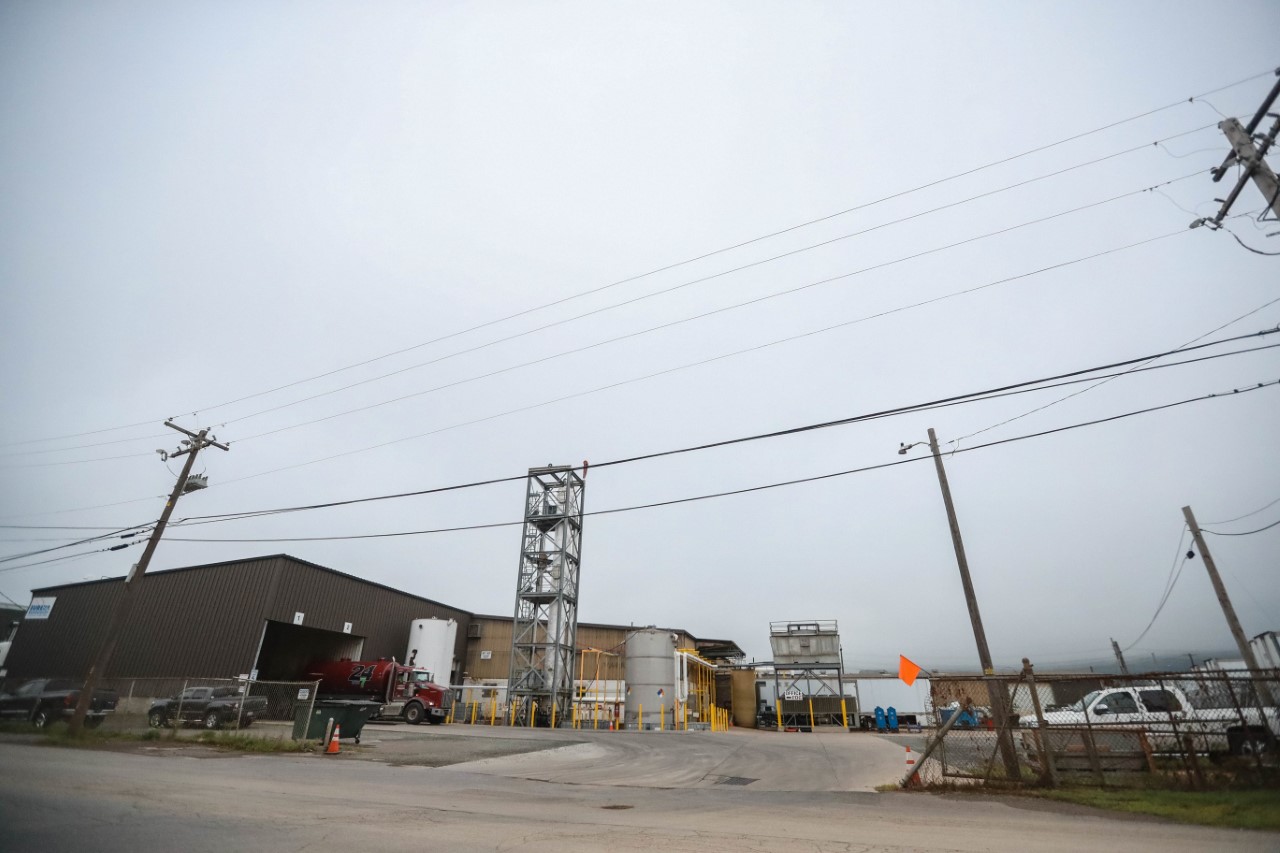 For every barrel of oil produced through the practice – there are about 45 gallons in a barrel – half a barrel of produced water is generated, per a 2015 study by Duke University.
"Production is not going away right now. That water-oil ratio will only grow," Sayer said. "There's definitely a connection between the economics and the environment.
The solution to waste water disposal in the Permian Basin of southeast New Mexico and West Texas may be found by exploring how other oil and natural gas producing regions are innovating disposal methods.
A reporter from the Carlsbad Current-Argus and a photojournalist from the Las Cruces Sun-News took a weeklong tour to North Dakota's Bakken region and Pennsylvania's Marcellus Basin to study how oil and gas' waste water dilemma is managed in two vastly different oil and gas fields. We hoped to learn lessons from the regions long-known for booms in energy production and see how they might apply to the Permian Basin, a much younger play.
A geology problem
Western North Dakota contains a prolific oil play known as the Bakken region, with more than 400 injection wells. About 5,000 feet beneath the surface sits the Dakota Formation, a massive salt water shale that covers most of the state.
It's ideal for disposal wells, as much of the Dakota Formation contains sandstone, which is porous and able to accept vast quantities of waste water.
Farther east, in the Appalachian Mountains, the world's most prolific shale gas industry is found in the Marcellus Basin of western Pennsylvania.
There, formations are closer together and producers are unable to inject waste water fast enough to make it profitable. They must recycle and reuse waste.
There are about 16,000 unconventional – or fracked – gas wells throughout the Marcellus Basin, with about two-thirds in Pennsylvania.
The wells pump "dry" natural gas, meaning it's about 98% methane.
About 6.5 trillion cubic feet of natural gas is produced each year, using millions of gallons of water drawn from sources like the Susquehanna River.
There are only about 12 disposal wells in Pennsylvania, compared with up to 300 in Ohio, where waste water is trucked to be disposed of in wells.
"You don't have widespread suitability for geology in the area," said Thomas Murphy, director of the Marcellus Center for Outreach at Penn State University. "The rock might not be porous enough. It might not be a trap. If you inject fluid, you want it to stay put. You need suitable geology to trap it."
The Bakken region
White Owl Energy Services, formed in 2013, is based out of Calgary, Alberta, and began operations in North Dakota in 2014. Today, the company pumps about 55,000 barrels of water underground every day at five facilities throughout the Bakken region.
Vice President of Operating and Engineering Randal Juhlin said injection is simply the most cost-effective method of mitigating waste water, and thus preferred by operators.
At White Owl's Epping Facility, about 15 minutes outside of Williston, North Dakota, both flow-back and produced water is transported by truck or sent via pipe directly from production wells, where it is pushed through a series of filters and tanks, and then ultimately pumped into the ground.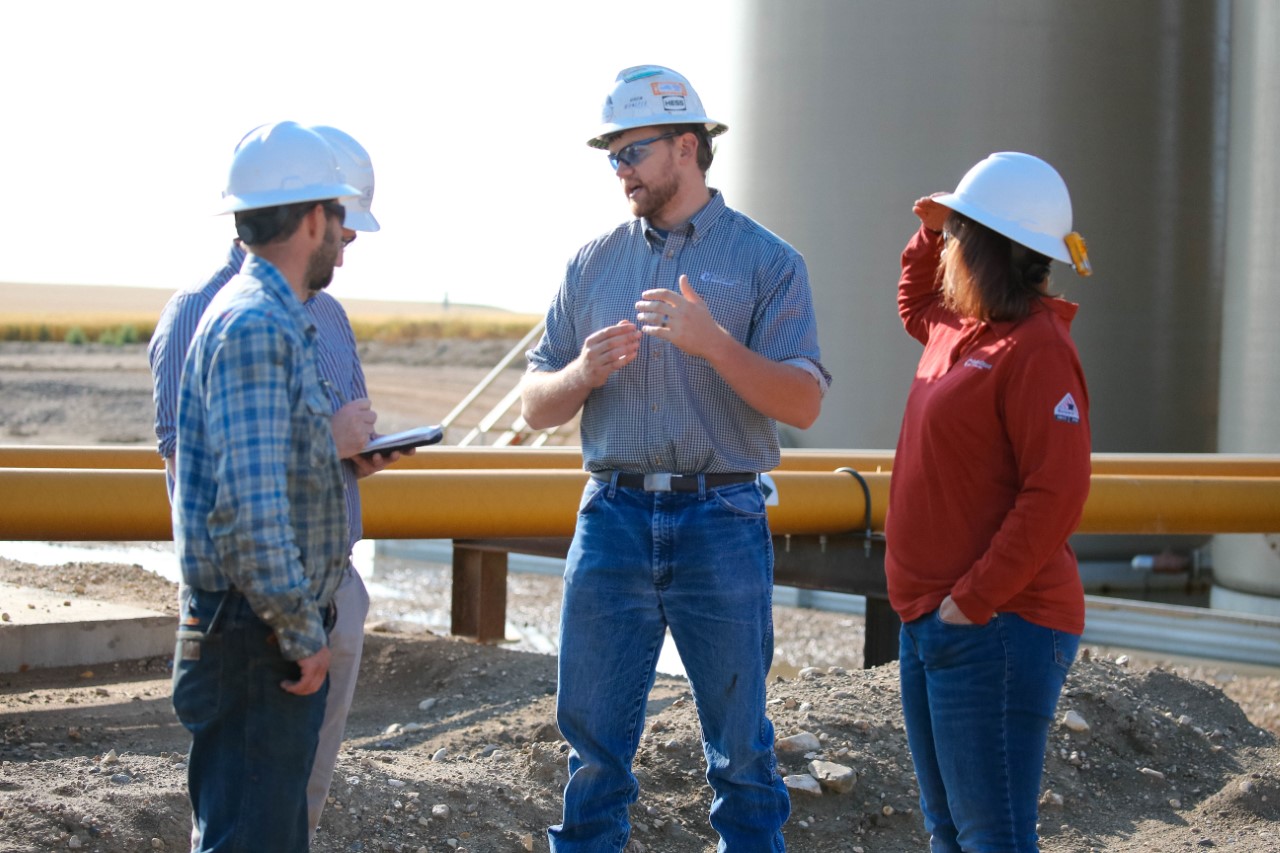 Produced water, heavier with salt and other contaminants, is cheaper to inject as the additional weight pushes it through the ground at a higher rate. A gallon of fresh water weighs about 8.2 pounds, while a gallon of produced water can be up to 10 pounds.
John Harju, vice president of strategic partnerships at the University of North Dakota's Energy and Environment Research Center, estimated North Dakota's oil and gas industry handles more than a million barrels of waste water per day.
Marcellus Basin
Aquatech Energy Services, headquartered in Canonsburg, Pennsylvania, owns water treatment facilities around Pennsylvania but specializes in building mobile treatment units. It has a presence in drought-prone areas such as the Permian Basin in Texas, and even the Middle East in places like Kuwait.
Devesh Mittal, Aquatech vice president, said his company works to respond to the growing need for water management as shale development continues to boom throughout the world.
"Hydraulic fracturing needs water," he said. "If source water, or freshwater, is expensive or not available, then produced water offers a good medium to keep it and make it reusable."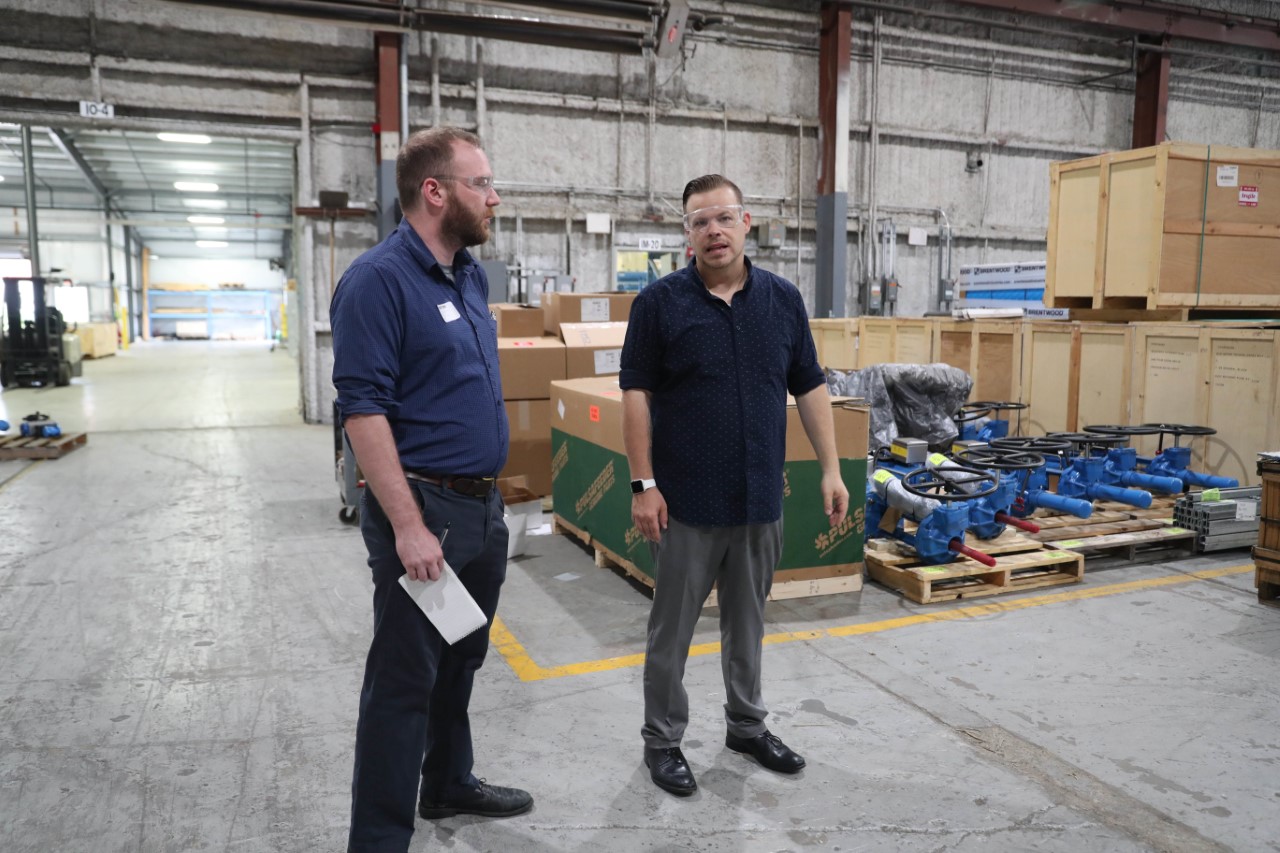 To treat the water, Aquatech uses either filtration or a chemical treatment. The salt is drawn out and the solids dissolved.
Waste water could one day be treated enough to be comparable to freshwater, Mittal said, and put back into the river.
Permian Basin
Solaris Midstream in Carlsbad recently signed a partnership with oil producer Concho Resources to use its Pecos Star System to transport water from frack wells throughout the basin for treatment.
At Solaris' Lobo Ranch facility south of Malaga, New Mexico, and another in Midland, Texas, the company began treating water for reuse and pumped it back to major oil producers such as Concho and Chevron. It also plans to open a third such location.
This story has been supported by the Solutions Journalism Network, a nonprofit organization dedicated to rigorous and compelling reporting about responses to social problems, http://solutionsjournalism.org.