[vc_row no_margin="true" padding_top="0px" padding_bottom="0px" border="none"][vc_column][vc_column_text]ANSWERED QUESTION
What to do in ABQ
As part of our Curious New Mexico project, Lioba Weir, a student at UNM, wanted to know what types of outdoor activities will be available to young adults this summer within a 50 mile radius of Albuquerque, including "inexpensive activities that don't involve going to concerts or drinking at bars." News Port reporters Veronica Munoz, Diana Vargas, Meghan McQuerry and Mariah Rimmer set out to find the underrated and hidden gems in Albuquerque, all while keeping it local.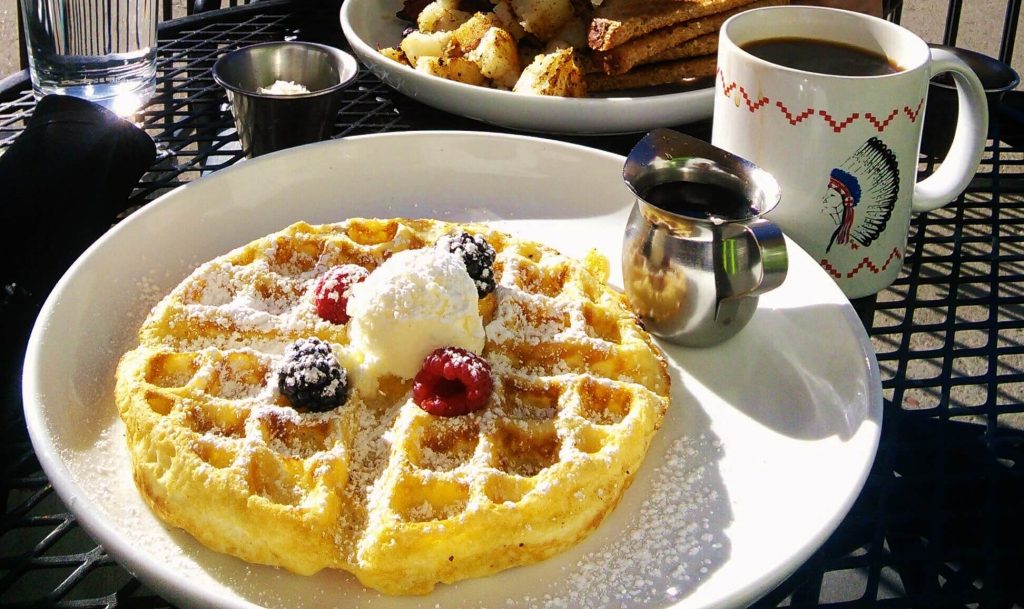 As we saw with the recent backlash over the change in eateries in the Student Union Building at the University of New Mexico, students are showing a stronger preference for local businesses instead of national chains. With 37 percent of millennials saying they don't trust big corporations, shopping locally is beginning to appeal more to college-aged students.
Millennials also have more student loan debt, higher poverty and unemployment rates, and less personal income than the Baby Boomers and Generation X did when they were 18 to 33 years old, according to a survey conducted by the Pew Research Center in 2014.
With this in mind, we compiled a short list of activities that we believed would appeal to young adults based on the following criteria:
The activity is priced at or below $50
It is a local business
It is within a 50 mile radius of Albuquerque
It is outdoors (or has some type of outdoor component)
Keeping it informative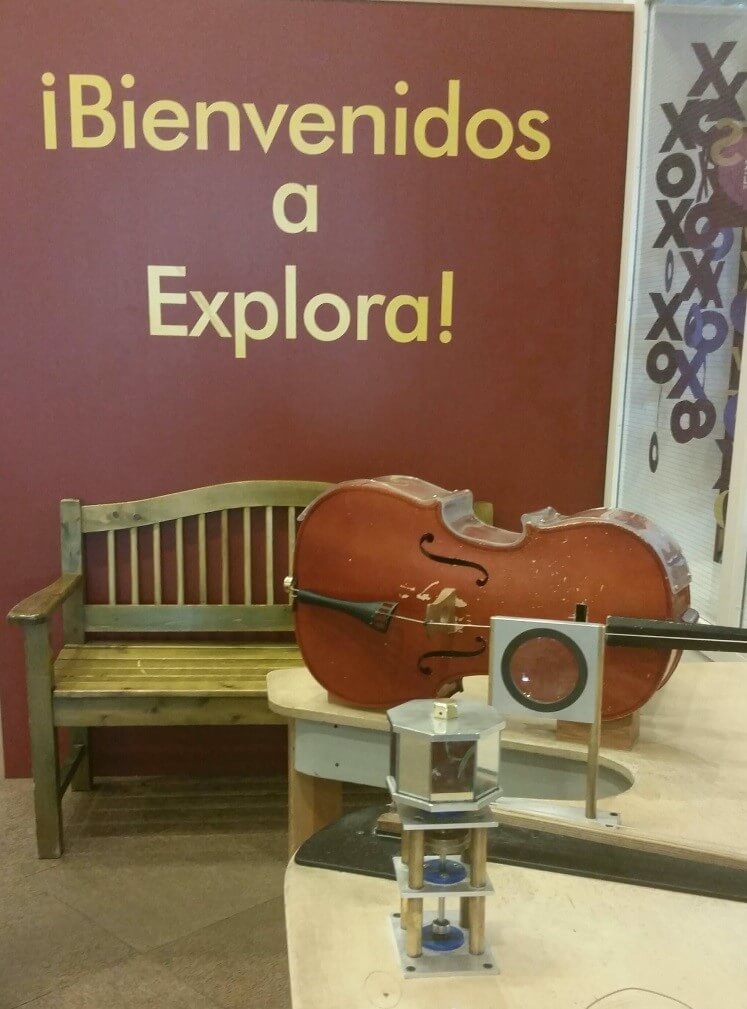 Have you ever dreamed of building a rocket ship or wondered how the biosphere worked? Well, Adult Night at Explora is a fun and interactive way for you to go out and try interesting hands-on activities like these. Explora is filled with 250 intricate and exciting exhibits that allow you to participate in some pretty epic science projects.
Explora is located near Old Town. Every third Friday, the museum hosts an adult night intended for ages 18 and over. College students with a student ID can enjoy all the wonders Explora has to offer for $5.
Each event has a specific theme where you can learn about and engineer different types of science experiments.
"Explora wants to invite the community and find out what their wants and needs are," said Isabelle Gonzalez, a staff member at Explora. "You have to use your mind and all of your senses. People are either very creative or very curious."
Science isn't going to discover itself so go make it happen on Adult Night at Explora!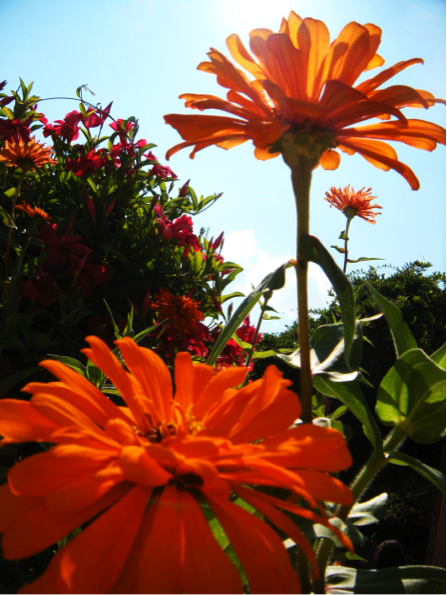 A jewel along the Rio Grande– a peaceful scene with a lush environment that pleases all — the Botanical Garden is a must see. For $9, you can take an enjoyable walk as you view some of the most beautiful grounds Albuquerque has to offer.
The sights include a Japanese garden, an elaborate model train setup,  a fantasy area for kids, a butterfly garden, many trails and a pond.
The gates open and close daily from 9 a.m. to 4:30 p.m. however during the summer months of June and July, closing time is 6 p.m. Affordable, fun, inspiring and an overall good time, the Botanical Gardens at the ABQ BioPark will satisfy your outdoor summer needs.
ABQ BioPark Zoo
By Mariah Rimmer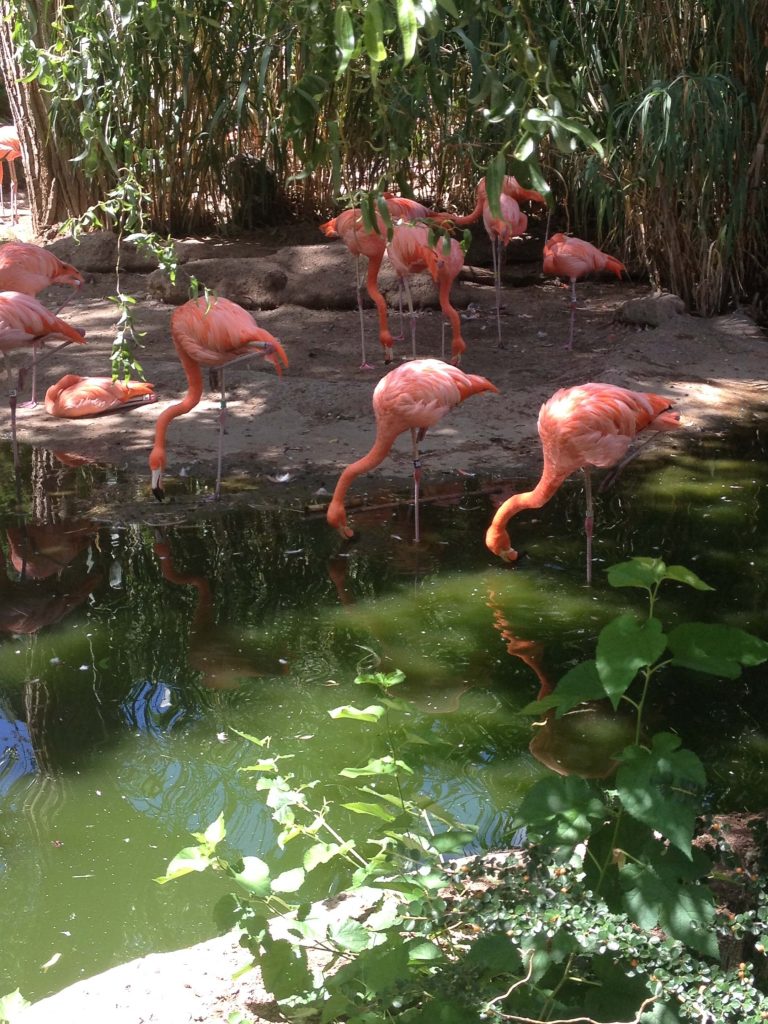 If you're looking for a fun and exciting outdoors adventure this summer, take some time out to run with the wild animals at the Albuquerque Zoo! Hang out with the orangutans, laze around with the lions, or just enjoy a nice walk with the giraffes. Whatever exhibit you choose to explore — from the Australian Outback to an African Safari — the Albuquerque Zoo offers some exotic choices.
The Albuquerque Zoo is a cheap way to get out of the house and get moving all while getting a glimpse of the wonderful wildlife on planet Earth. General admission for the zoo starts at $12.50, although residents pay $9. All gates to the park open from 9 a.m. to 4:30 p.m. (with extended hours from 9 a.m. to 6 p.m. from June to August) so you can bank on having a nice long day of sightseeing as well as interactions with more than a hundred different animals!
Keeping it sporty
What's the most efficient vehicle ever devised? No it's not  a car, a train, or even a boat. The winner of that title goes to the bicycle. With roughly one billion bikes roaming the streets worldwide, you too should get yourself a bike.  To keep it local, head on over to the The BikeSmith, a locally owned bike shop near Old Town.
For $35, you can rent a bike for the day and take it for a ride around town. Or maybe you already have a bike and want to get it rolling  again. Services start at $6 for a tube/tire install and run up to $150 for a complete overhaul.
BikeSmith owner Richard Noland said he wants everyone to know that it does not matter what previous experience you have in riding bikes. If you walk through his door, he will give you a bike. There are no excuses to sit around this summer wasting away in front of Netflix. Get yourself to the BikeSmith and go see all the beauty that Albuquerque has to offer.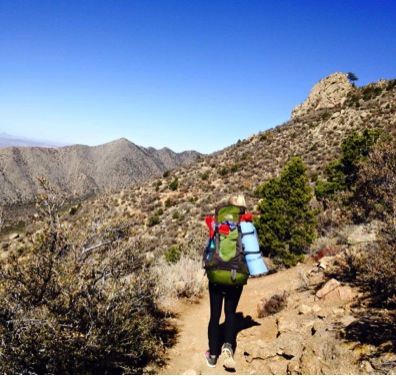 Have you ever wanted to get in a good workout without a lot of effort, all while enjoying the space around you? Hiking is a great way to stay active without pushing yourself too hard. Did you know that hiking can help reduce your risk of heart disease, hypertension, diabetes, obesity, anxiety, osteoporosis and arthritis? Now that you know the benefits of hiking,  you can spread the word and plan a hiking trip with your buddies.
One place to go is the Sandia Mountains, located in the Cibola National Forest. You can take in the crisp air and the beautiful scenery. Whether you are just beginning to hike or want to go straight for the gold, there are trails that are guaranteed to suit your needs. La Luz trail is one of the more difficult trails, around 7.7 miles long. Hawk Watch Trail is a milder trail, around 1.2 miles long. Armijo trail is one of the easier trails, around 1.9 miles.
Whatever trail you decide to go on, it's pretty safe to say you'll have a good time. And whenever you're finished with your hike, you can take pride in knowing you did your body good!
The Albuquerque Dragway is a straight, mile-long track hidden among the sandhills of southeast Albuquerque where people can experience the thrill of high-speed car races.
For  $10, you can drive straight into the stadium and watch the races from the comfort of your vehicle. I would highly recommend watching the races from the back of a truck, as that allows you to get the full experience of car exhaust and rumbling motors. Just make sure to bring some earplugs if you're not a big fan of loud engines and squealing tires! If you want to watch the races from a distance, you can observe from the safety of the benches provided.
If you are a car enthusiast or an adrenaline junkie looking to show off your vehicle's mad skills, then you can also sign up to race. The cost to race ranges from $15 to $70, depending on your skill and the amount of prize money you are looking to win.
Keeping it tasty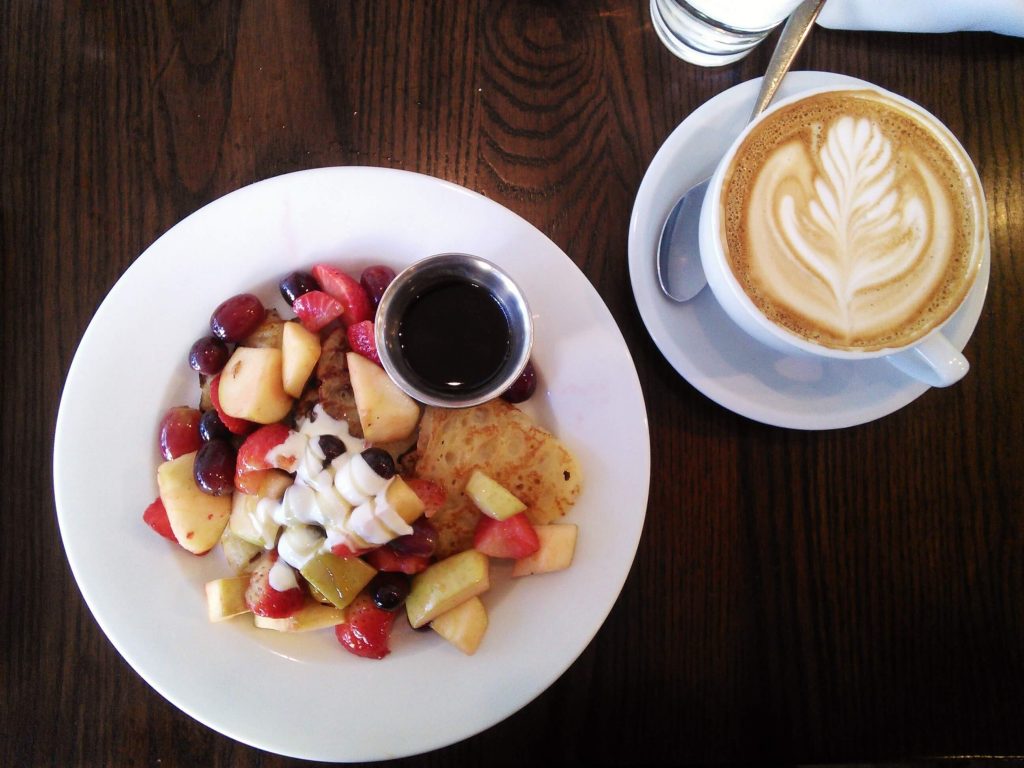 If you enjoy a Sunday brunch and are looking to relax in a city-chic ambiance after a relaxing morning of yoga, The Grove Cafe and Market may be just the place.
With indoor and outdoor seating, this cafe is a great place to eat at when dealing with New Mexico's unpredictable weather. The inside is colorful and lively, with big open windows lining  the north side of the building, and the patio is open and spacious with plenty of shade on a sunny day. Anywhere you sit, you are bound to be inspired, which is why The Grove is a great place to go if you're looking for a place to work on any creative project.
The Grove Cafe and Market is relatively inexpensive, with prices ranging from $4 for a bowl of homemade soup, to $12.25 for a chopped salad, all made from local ingredients. You might be hesitant at first to pay $4 for a single latte but the taste and beauty of the latte art will not leave you disappointed. Plus, it makes for a great #hipster Instagram photo!
If you're still in the mood for brunch but are looking for something with a bit of edge, then head on over to The Shop Breakfast and Lunch . With menu items such as shrimp and grits and duck hash all made from local ingredients, The Shop makes a great place to go when you're in the mood to try new things but still want to keep it local.
The prices at this cafe range from $2 for a cup of coffee to $15 for a hot plate of chilaquiles. Try the waffle topped with berries and organic maple syrup for breakfast, as it is one of the lighter options with great taste.
The walls of the cafe are lined with artwork and photography made and sold by local artists, which are switched out fairly frequently. The Shop is also pet friendly, with water bowls conveniently located outside in the patio and free treats for your dog!
If you feel like splurging on yourself or are looking for a fun date night activity, keep an eye out for their unique Pop Up Dinners, where they have a seven course meal prepared by special guest chefs. The price for these Pop Up Dinners are around $90 per person.
Do you want to escape the summer heat in Albuquerque? Of course you do. But wouldn't be it nice to cool off with a yummy biscochitio in your hand? Or a latté? How about both? Well at Golden Crown Panaderia, you can.
Located near Old Town, the local neighborhood bakery sells an array of food, like the original green chile bread, empañadas, and other desserts. It serves your choice of blue corn crust, green chile crust or peasant crust pizza. There are also sandwiches, smoothies. Just recently, the panaderia started serving beer and wine on tap.
I sat down with one of the co-owners, Chris Morales, who says it is important to him that local businesses  in Albuquerque thrive so tourists can get the full New Mexico experience.
"I want the city of Albuquerque to exceed expectations around the country," Morales said. "When people think of Albuquerque, we want them to think of New Mexico think of the food that we have here."
Prices range from $.60 per cookie, $8.95 for a loaf of green chile bread, and $7.15 for a small pizza to $19.79 for an extra-large pizza. The blue corn and green chile crust cost $1 to $2.50 extra depending on the size.
Golden Crown Panaderia has also been featured on various media, like Diners, Drive-ins, and Dives, Gourmet Magazine, and Food Network's Food Finds.
But wait, there's more
This list is just a sprinkling of the many great and different local businesses you can find in Albuquerque. If your preferences differ, check out ABQ to do's list of events, the Alibi's calendar of events, and UNM COSAP's booklet of Fun in the 505 for even more things to do in ABQ.[/text_output][share title="Share this post" facebook="true" twitter="true" google_plus="true" linkedin="true" pinterest="true"][/vc_column_text][/vc_column][/vc_row]