[vc_row no_margin="true" padding_top="0px" padding_bottom="0px" border="none"][vc_column width="1/1″][text_output]
ANSWERED QUESTION
Five must-see national parks with a day's drive of ABQ
With summer only a few weeks away, Albuquerqueans are looking for activities that are fun, close by, educational and in a low-to-moderate price range. As part of our Curious New Mexico project, UNM senior Boseok Park asked about national parks that are close to Albuquerque. Reporters Tania Martinez, Mia Clark and Evan Barela found multiple parks and monuments close to Albuquerque with recreational value.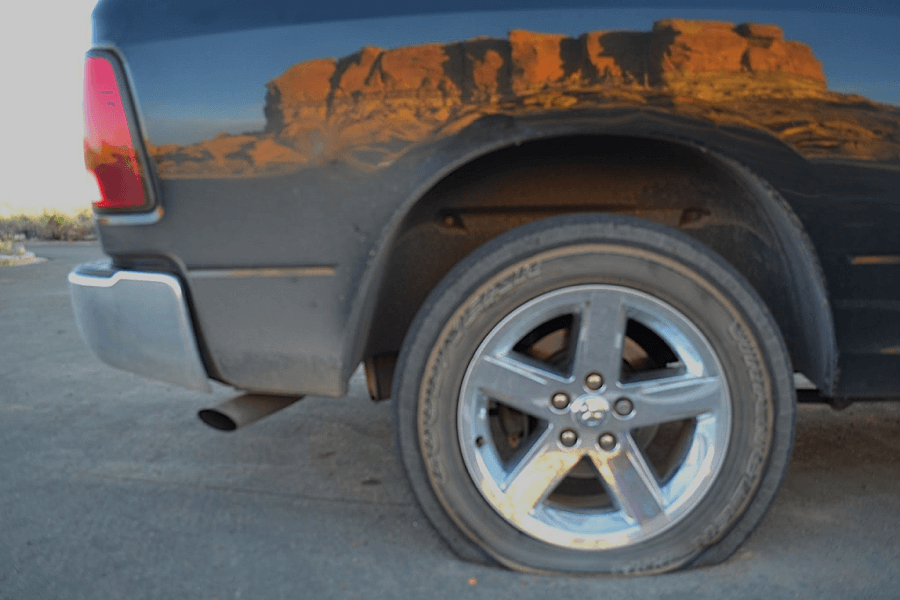 The vast history of New Mexico, born of Native American and Spanish roots, is on display in public parks within a day's drive from Albuquerque.
There are about 50 national or state parks and monuments in New Mexico, so we turned to the experts to help us pick five. Diane Souder, chief of interpretation at Petroglyph National Monument, and Angelica Sanchez-Clark, historian for the National Park Service, helped us choose.
Petroglyph National Monument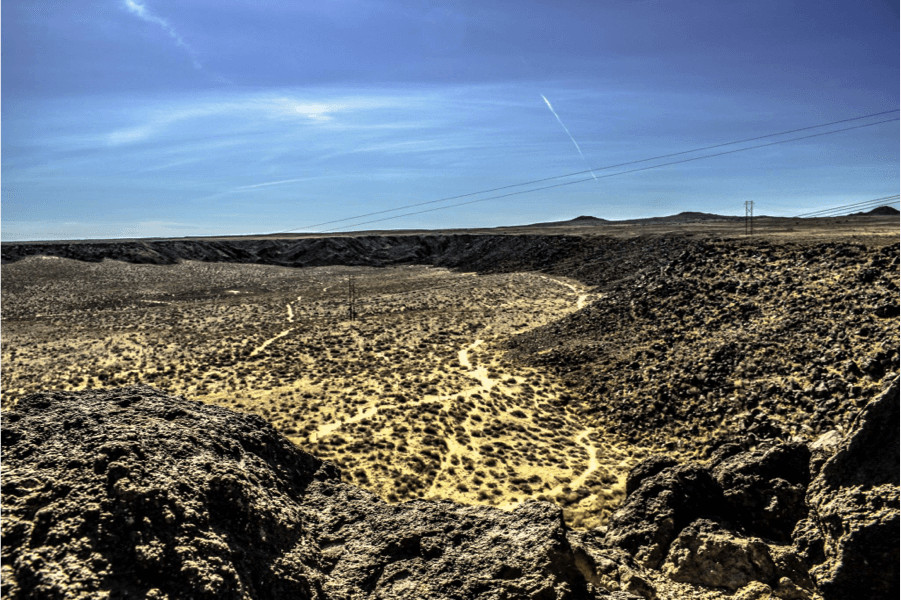 One of the largest petroglyph sites in North America, the Petroglyphs, are the closest national monument to Albuquerque. Located on the west side of the city, the monument offers hiking at the volcano's day use areas, Rinconada Canyon and Piedras Marcadas Canyon from dusk until dawn. During a hike, one will encounter rock carvings (petroglyphs) drawn by the ancestors of Pueblo Indians using volcanic cinder cones.
Katie Holmes, an artist visiting from California, says she stopped at the Petroglyphs for artistic inspiration.
"I brought a sketch book and took sketches," Holmes said. "A lot of the [petroglyphs]…look like they could be modern graffiti."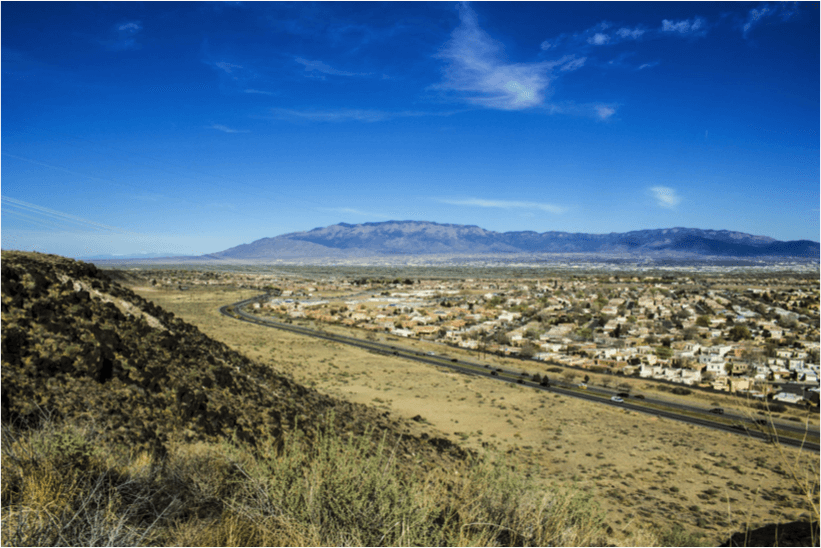 Before you visit
Souder suggests guests first go to the visitor center before starting their trek. Here they can pick up maps and brochures along with tips about trail difficulty.
Souder also suggests guests understand the rules.
"Our best way to preserve the Petroglyphs is to educate the people, to teach them to have respect for these resources," Souder said.
Water is crucial on hot days, but isn't available on site, so carrying water bottles is recommended. Pets are allowed on certain trails only.
Chaco-Culture National Historical Park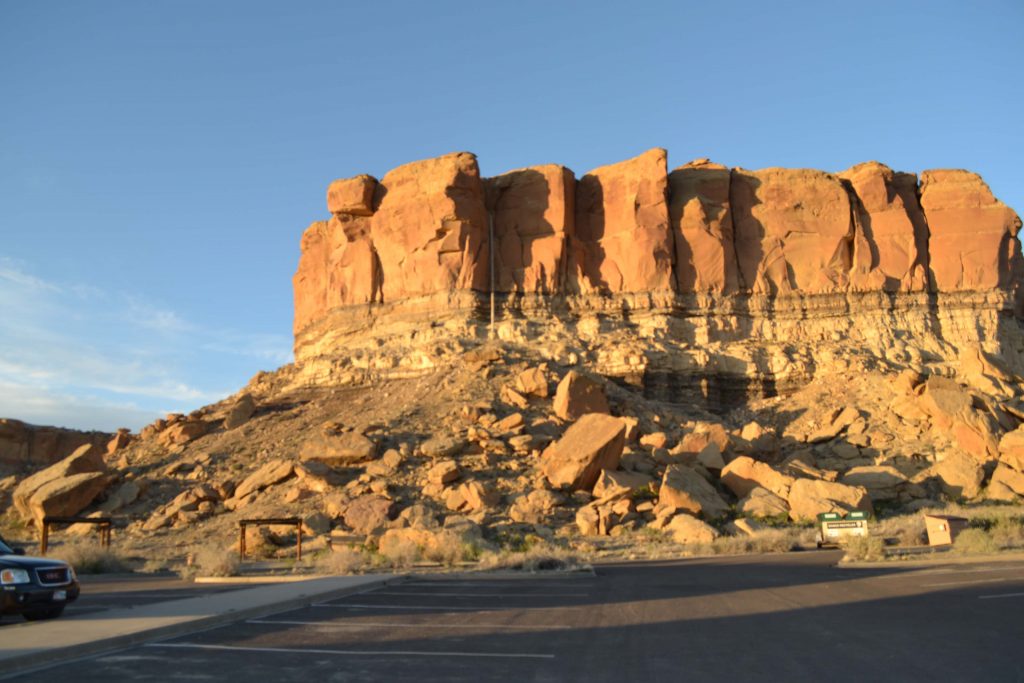 Also known as Chaco Canyon, the Chaco-Culture National Historical Park offers viewing of the largest collection of stone "Great Houses" made by Pueblo Indian village people between 800 to 1250 A.D. The nine-mile loop road features five major Chacoan sites, like Pueblo Bonito, a large D-shaped structure that housed many people. Canyon Loop Drive is a self-guided tour, but ranger-led tours are available from April to October.
Other activities include the Chaco Sky Program, which offers daytime solar viewings and telescope viewings at night, free from light pollution.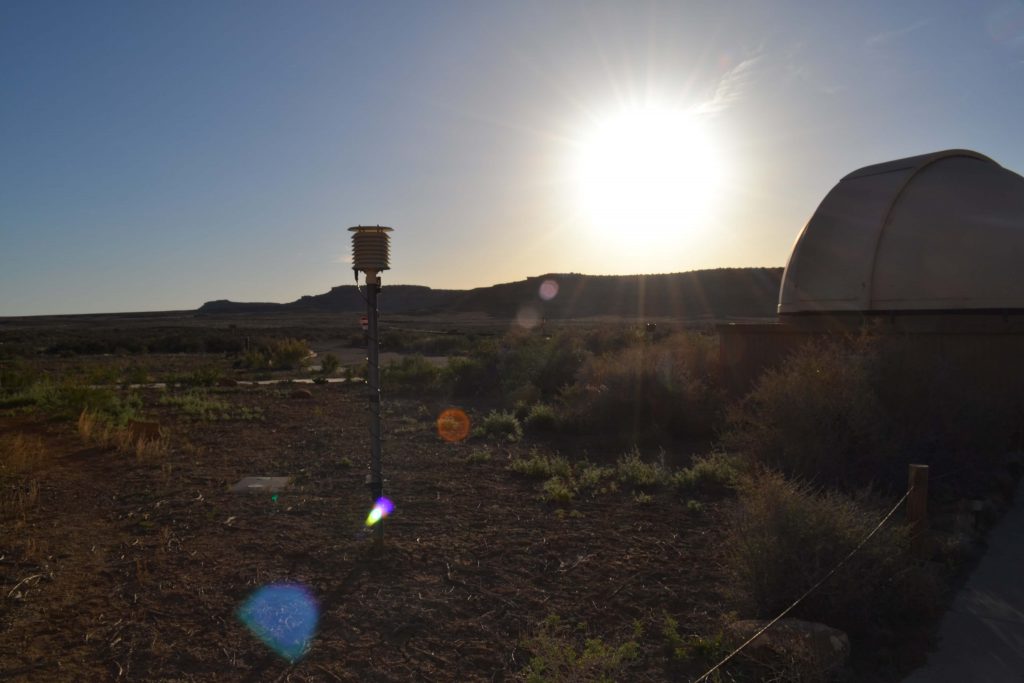 April through October, evening viewings and astronomical presentations are held each Friday and Saturday at sunset.
The Park is located in Northwestern New Mexico, about fifty miles west of Cuba.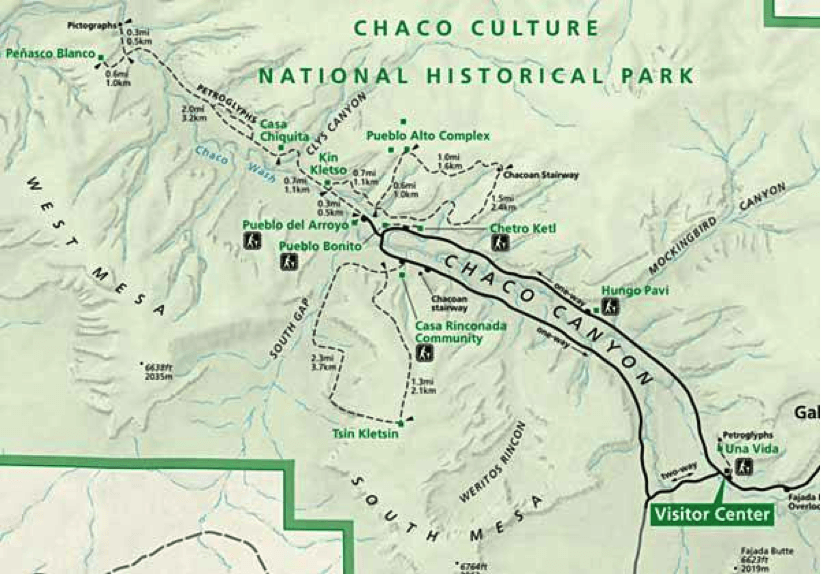 Before you visit
Souder says the US 550 route to Chaco Canyon is 17 miles of dirt road, and is very rough. A four-wheel drive vehicle makes driving on these roads safer and easier.
There are multiple routes to Chaco Canyon, so written directions found on the National Park Service website are required for safe arrival. Use of GPS may lead to unsafe roads and poses a higher risk of getting lost or stuck.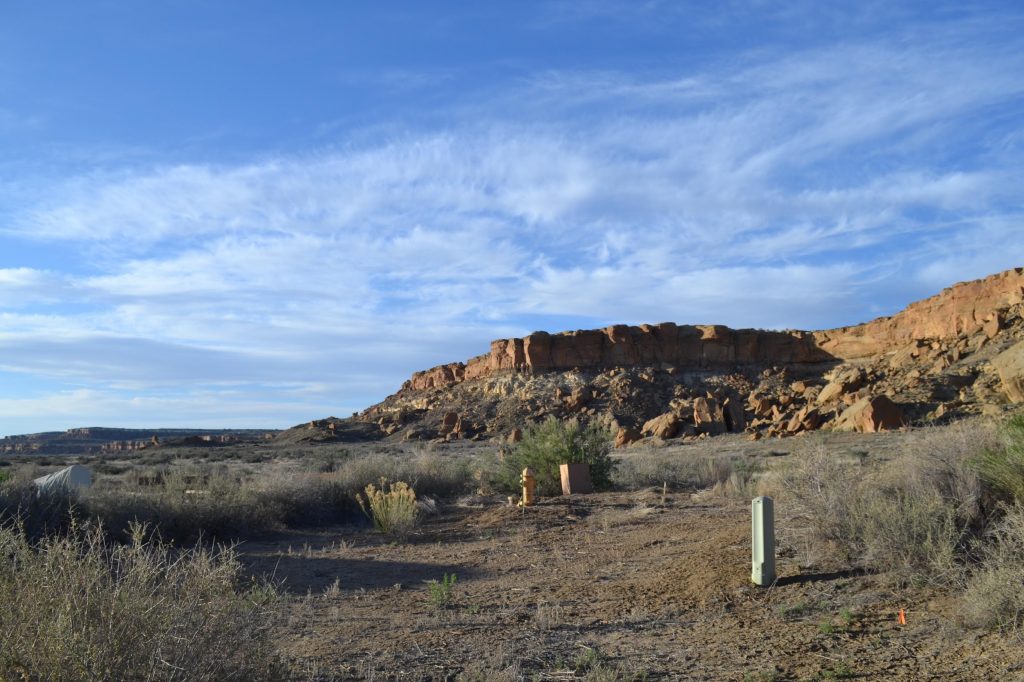 According to Clark, the road to Chaco Canyon is rough for a reason.
"It's a little difficult to get to, but they did that on purpose because they are trying to preserve the ruins," Clark said.
For access to more private Chacoan sites, backcountry hiking trails are useful. Permits are required to hike the backcountry trails and are available at the visitor center and all trailheads.
Pecos National Historical Park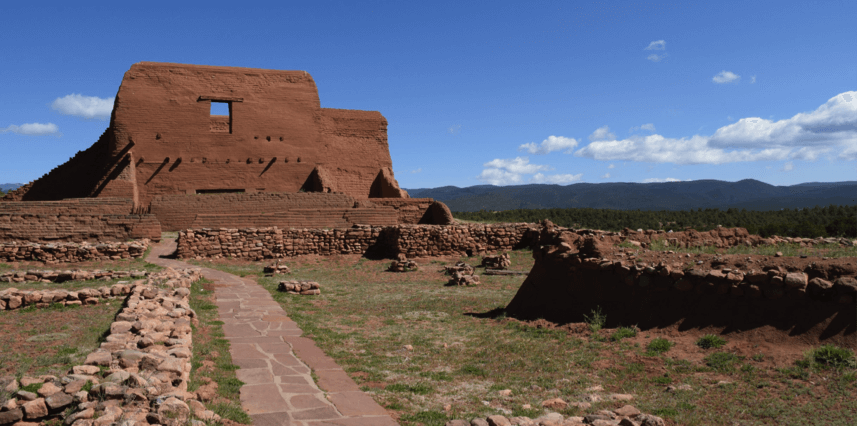 Located in the Sangre de Cristo Mountains northeast of Santa Fe, Pecos Valley tells the history of Pueblo Indians, Spanish conquistadors, Christian missionaries, Anglo armies and Mexican armies. This valley was a center of trade amongst these diverse cultures.
Activities include a one mile walk on the Arrowhead Ruin (an off-trail Pueblo site), a three mile trek to Glorieta Pass,a Civil War Battlefield Trail and fly fishing in the lush Pecos River. Trails are self-guided, but ranger-guided tours are available for $2.
Keep an eye out for horned lizards, "horny toads" and snakes on the self-guided tour.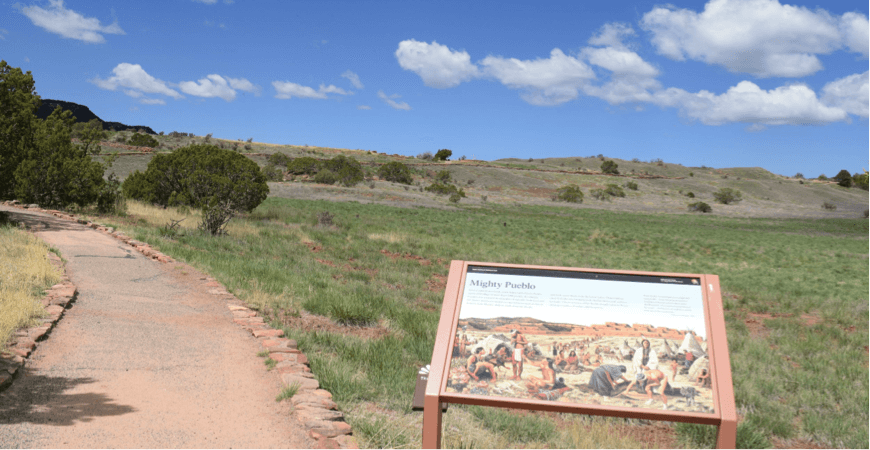 Before you visit
A $3 entrance fee must be paid at the E.E. Fogelson Visitor Center before enjoying the park.
Guests often encounter many relics and shards on hikes around Pecos National Historic Park. Clark says the removal of anything from a national park is illegal.
Reservations for fly fishing must be made in advance by calling the Park.
El Malpais National Monument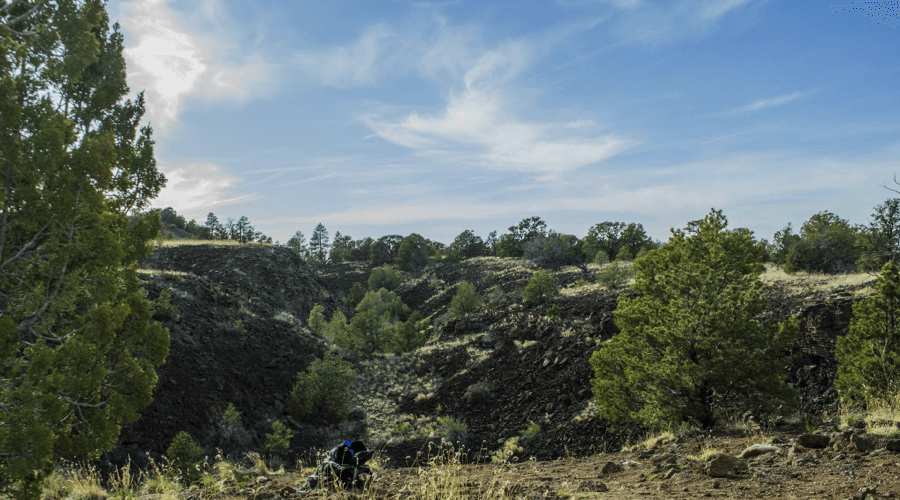 El Malpais, or "Bad Land," is noted for its volcanic lava tubes and ice caves. The terrain of Malpais is made of black basalt, due to volcanic forces over the past million years.
With over 350,000 acres of land, there is much to do. Scenic drives and self-guided hiking tours are available on lava flow areas with cairns, or hard mounds formed on top of volcanic rock. For more daring visitors, caving allows one to see interesting geological features like ice formations. There are seven caves in the national monument, but only five are open to the public. Two are closed for the sake of environmental conservation and the hibernation of bats.
In years past, ancient indian civilizations used trail cairns, or rock piles, to cross lava flows and they held ceremonies in the badlands. Spaniards detoured around the badland, giving the national park its name. History of El Malpais is clear through petroglyph and wall remnants.
Before you visit
Permits to explore caves are mandatory and available at the Northwest New Mexico Visitor Center and the Malpais Information Center. Permits are free, but proper gear and cave safety information is required for exploration.
Bandelier National Monument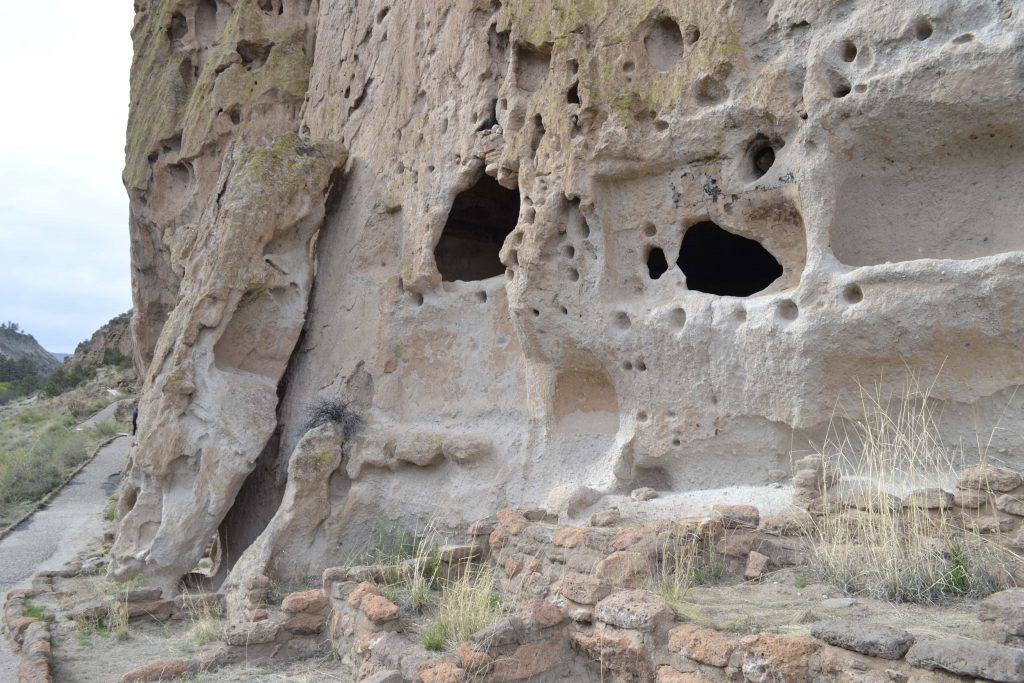 An hour from Santa Fe, just past Pojoaque, Bandelier National Monument offers 33,000 acres of canyon and mesa country for camping, hiking and ancient Pueblo "cavate" exploration.
Bandelier is nationally recognized for the largest reconstructed kiva from the 12th century, Souder said.
Another notable attraction are the 13th century cliff houses and cavettes left by Pueblo indians.
Climbing ladders is required to view petroglyphs, cavettes and the ancient village of Tswanani.
Souder says Bandelier is her favorite park of the five mentioned here.
"While it does tell the Pueblo Story, it also tells the story of the CCC, the Civilian Conservation Corp. It tells the natural resource story, so it mixes the cultural resources and the natural resource story," Souder said.
But Souder recognizes each place is unique.
"Each one has a story to tell," Souder said.
Before you visit
An outside view from the interior of an ancient Pueblo cavette. Photo by Tania Martinez/NMNP
Boseok Park, senior at UNM, enjoyed the experience at Bandelier National Monument.
"You can can guess how people lived by climbing into the caves," Park said. "The one mile hike was nice."
A fee of $12 is required per vehicle upon arrival. Some climbing is required for first-hand viewing of cavettes, so proper shoes are helpful.
Evening campfire programs are offered during the summer.
[/text_output][share title="Share this post" facebook="true" twitter="true" google_plus="true" linkedin="true" pinterest="true"][/vc_column][/vc_row]