[vc_row][vc_column][vc_column_text][text_output]
ANSWERED QUESTION
As part of our Curious New Mexico project, UNM student John Acosta looked into questions from a reader about the economic contributions of undocumented families in New Mexico and the number of undocumented students who complete a higher education.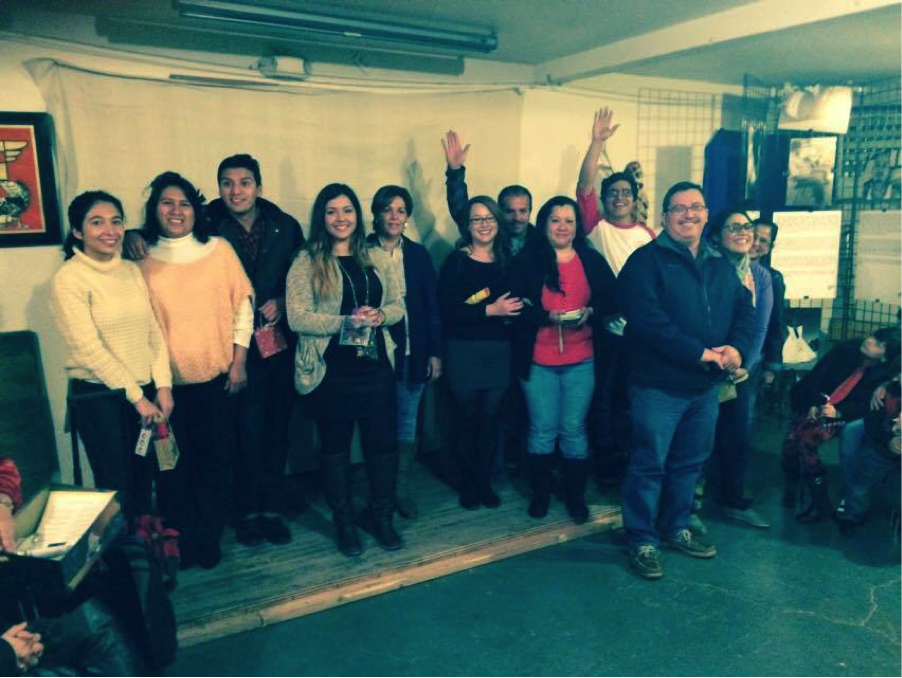 The undocumented immigrants who boost their wallets by working in New Mexico also boost the state of New Mexico's economy, according to a 2008 study by a financial analysis firm based out of Texas.
Immigrants work for companies across the state, and the same time own a variety of local businesses. Companies owned by undocumented immigrants produced approximately $389 million dollars in economic activity in New Mexico in the years 2006 through 2010, according to the
Partnership for the New American Economy.
Immigrants are twice as likely to open up a business than U.S.-born citizens, according to the same study.
Adriel Orozco, an immigrant advocate with the New Mexico Immigrant Law Center, said that the U.S. government needs to consider the contributions that immigrants provide.
"Immigrant workers are an integral part of New Mexico's economy, whether undocumented or not – they open up businesses at twice the rate of non-foreign born Americans and make up a substantial portion of the workforce in our largest industries like oil and gas and agriculture," Orozco said.
"Our state is blessed with a wide array of cultures, which fuels tourism here. It's about time our government looked at all of the assets that immigrant workers provide New Mexico and it should invest more heavily in providing more paths for immigrants to become fully integrated in our educational, social, health, and economic systems," Orozco said.
Both documented and undocumented immigrants made up 12.7 percent of New Mexico's workforce, or 125,569 laborers in 2011, according to the U.S. Census Bureau.
Being part of the workforce means paying taxes, and New Mexico's undocumented immigrants paid $86.7 million in state and local taxes in 2010, according to the data from the Institute for taxation and Economic Policy.
Maurice De Segovia, a community organizer with El Centro de Igualdad y Derechos, said that society needs to push for comprehensive immigration reform in order for immigrant workers to come out of the shadows.
"We need to vigorously ensure that we do more in the arena of pushing for comprehensive immigration reform and any other forms of opportunities like Deferred Action for Childhood Arrivals (DACA) and Deferred Action for Parents of Americans and Lawful Permanent Residents (DAPA), to ensure that workers have the ability to come out of the shadows and be able to work safely and comfortably so that they are able to exercise their rights without any fear of retaliation in the workplace," De Segovia said.
There are approximately 65,000 undocumented students who graduate high school each year in the U.S., but due to legal and financial obstacles, only about 5-10 percent of those students enroll in college, according to an Immigration Policy Center report.
New Mexico law (SB-582) states that any student who has graduated from a New Mexico high school and has held a grade point average of 2.5 or better has access to higher education, and even the Lottery Scholarship, if certain qualifications are met, regardless of their legal status.
One UNM student said he wishes more high schoolers knew about that law.
"This whole education system was basically created to control the people," said undocumented UNM graduate student and UNM dream team member Jaén Ugalde.
"In their high schools, students are not being informed about access to higher education, and if we could create policies that would encourage students to go to school regardless of their immigration status, and have programs for undocumented immigrant students I think we would see those numbers from 5-10 percent of undocumented students enrolling in college go up."
Ugalde said there isn't an exact count of undocumented students in New Mexico, but there are approximately 200 undocumented students at UNM.
The UNM Dream Team, a student club consisting of undocumented students, advocates for immigration reform, increased access, and success for immigrant students and their families.
Ugalde said that the team is working in New Mexico high schools to make institutional changes that would shed a light on the opportunities that undocumented students have beyond high school.
"So one of the things what we're doing now, through a program called D.E.E.P, Dream Educational Empowerment Program, is that we are trying to make these institutional changes in the high schools…so we're getting certain high schools, where the students are predominantly latino, involved in this program…and we get them to pledge on how they're going to serve undocumented students, and this could be as simple as a flyer that gives information to undocumented students on how to access higher education," Ugalde said.
Some undocumented students who graduate are going into high-skilled careers.
In the United States, immigrants made up 46 percent of medical scientists, 35 percent of computer software engineers, 21 percent of database administrators and 20 percent of post-secondary teachers. These numbers represented a considerably larger proportion of immigrant workers than in the entire labor force in 2005, according to a report on Undocumented Students by the Immigration Policy Center.
Ugalde said local immigrants reflect that national trend.
"Also this year we recently learned the first undocumented student was accepted into medical school, and we also have two undocumented immigrant students that are in law school and we also have some undocumented immigrant students in the engineering program, and these careers are the ones that are in demand in New Mexico, and in the U.S."[/vc_column_text][/vc_column][/vc_row]