New Mexico is no stranger to a volatile economy, but it seems as though a recent decision from the Trump administration might deliver quite a heavy blow to the state's much needed economic growth and stability.The USC Dornsife: Center for the Study of Immigrant Integration recently released an interactive map outlining the economic and human impact of the recent decision to end Deferred Action for Childhood Arrivals program will have around the country if Congress is unable to find a legislative solution.
http://dornsife.usc.edu/csii/daca-map/
The map breaks down New Mexico by its three congressional districts, providing the estimated number of DACA recipients in each one and how much each of the districts stands to lose if no legislative solution is found in Congress. NM's southern District-2, currently represented by Congressman Steve Pearce, is shown as having the highest number of DACA recipients with a total of 2,800 and with a possibility of losing $163.3 million each year in GDP.
For many young immigrants, the ability to work legally and access new opportunities has been transformative. Such is the case of Yadira Ramirez –a young immigrant mother of three children currently living in Las Cruces, NM– who, since first receiving her DACA, has been able to start her own business alongside her husband in the construction industry, providing tile services. But following President Trump's announcement to end DACA, what started as a great program has turned into a source of desperation for her and her family.
On Sept. 5, the Trump administration announced the rescission of the program known as DACA which provided qualifying young immigrants with the ability to obtain a work permit and protection from deportation for two years.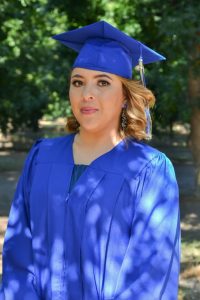 "I've been here [in the U.S.] for most of my life since the age of nine. It's been over 20 years that I left Mexico  with my mother looking for a better life," she said. "If no solution comes from Congress it would affect me and my family a lot. My oldest son suffers from a developmental disability and he needs the care and stability coming from myself and my husband."
According to a recent study from the Center for American Progress, close to 7,000 young immigrants are currently benefiting from DACA and contribute $411.7 million each year to New Mexico's Gross Domestic Product.
For a state like New Mexico where GDP has seen an increase since the implementation of the DACA program back in 2013, projecting a loss of this magnitude can represent quite a blow," said Janette Peñuñuri, community development strategist and social model enterprise developer for Encuentro -an Albuquerque based nonprofit focused on adult education and access to entrepreneurship opportunities for immigrant communities in NM.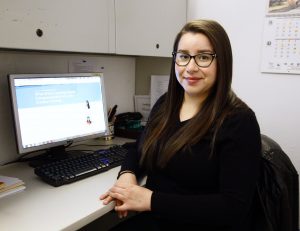 Just from 2013 –when the first DACA work permits were released– through 2016, NM's GDP has been in a steady rise on average by approximately $615 million every year. "It's no coincidence that the annual GDP contribution by DACA recipients in the state –as estimated by USC and CAP– almost matches the average GDP growth we have experienced in the state over the last four years," Peñuñuri said. "The latest survey by United We Dream estimates 95 percent of all DACA recipients are working or pursuing their academic careers. So this means the contribution level will increase as more join the workforce in the upcoming years."
https://fred.stlouisfed.org/series/NMNGSP
But the rescission of DACA brings more than just an economic shift, it also brings the fear of family separation to the very lives of its nearly one million recipients nationwide.
"I lived through the deportation of my mother after we settled in Las Cruces, NM," Ramirez said. "Now with the current situation with DACA I couldn't imagine leaving my children behind if I or my husband are deported. I don't want my kids to have to live through a deportation."
As the deadline to come up with a legislative solution for DACA recipients nationwide by March 5 as dictated by the Trump administration, so far only a few proposals are being talked about on Capitol Hill. The one getting the most bipartisan support being the Dream Act 2017 –a revived bill from 2007 which provides many of the protections currently given to DACA recipients and a pathway to citizenship for young immigrants.
"My family needs a clear answer from Congress because my children cannot go back to where I'm from if I was deported, there is too much violence," Ramirez said. "My children need my husband and I so we can take care of them and to sustain our family."
Although the latest proposal is also the most popular among many pro-immigrant groups and activists, these groups do not want the need to come up with a permanent solution "to become the gateway to create deals that will only protect some while creating circumstances to deport more immigrants nationwide," said Gabriela Hernandez, executive director for New Mexico Dream Team.
"What our [immigrant] community needs is a fix that will be fair to everyone," Ramirez said. "We need a solution that will allow for more people to be able to get protection from deportation without allowing this deal to become a way for Trump to get more enforcement, border militarization or more funding for immigrant detention centers."
For now, activists and sympathizers of the 'Dreamers' hope more support will come from both Democratic and Republican officials as they realize the economic impact the rescission of DACA will begin to have in their states.
As for Ramirez, she only wants to make sure to "continue contributing to her community and the country by working legally and with protection from deportation" to ensure she remains united with her husband and children.