New Mexico ranks 15th among the 50 states in a study of Women's Equality. The study was conducted by WalletHub, which compiled existing data from official, mostly government sources, including the U.S. Census Bureau, the Bureau of Labor Statistics, Equal Employment Opportunity Commission and National Women's Law Center, according to Jill Gonzalez, analyst for WalletHub, which constructs the information into studies and rankings through its methodology.   
"New Mexico ranked high across multiple metrics," Gonzalez said. "In Educational-Attainment Disparity, Disparity in Advanced Educational Attainment and Unemployment-Rate Disparity, the state ranked 1st."
In the study, Hawaii ranked first overall, scoring strong in such metrics as Income Disparity, Educational-Attainment Disparity and Disparity in Share of Lawmakers in U.S. Senate. The last place state was Utah due to its low outcomes in such metrics as Income Disparity, Disparity in Average Number of Work Hours and Disparity in Advanced Educational Attainment.

Albuquerque Program sets Standards for Pay Equity
In the category of income disparity, New Mexico ranked poorly,coming in 32nd. This despite a first-in-the-nation pay equity initiative in Albuquerque.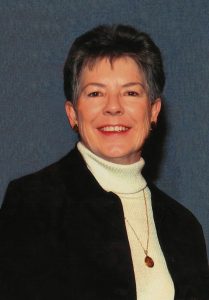 Martha Burke, Director of the City of Albuquerque's Women's Pay Equity Task Force, said New Mexico's gender pay gap is about average and maybe a little less than the average pay gap nationwide, but that is primarily due to two New Mexico counties with national laboratories.
"The women who work for those national laboratories are highly paid as are the men, so those two counties pull up the average for the state," Burke said.
"We do have a first-in-the-nation pay equity initiative," Burke said. "That requires entities, businesses, and even non-profits that want to do business with the city to report as a condition of bidding how they pay women and how they pay men for each job category in their place of business."
Burke says this is a way for the city to keep up with who is getting taxpayer money and how fair they are to their workers. "It's also a way for employers who may not have been paying attention to realize where the gaps are in their pay practices or not," she said.
Burke has lengthy experience in women's equity issues as she implemented a similar initiative at the state level during the  Governor Bill Richardson administration.
"My whole life has been working for women's equality, it's what I do," Burke said.  
"You know we also have an extremely high percentage of low paid workers in this state — women and men — and so that's something we should be paying as much attention to as the pay gap itself," she said.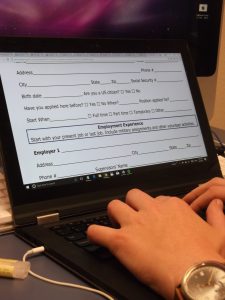 The Albuquerque pay equity initiative rewards companies doing business with the city, giving them a five percent premium on bids if they demonstrate equal pay for equal work among men and women.
"So that puts you ahead of competitors if you're doing better than they are in terms of gender pay equity," Burke said.
It is against federal law and state law to discriminate.
"We should consider not awarding bids to those companies with huge pay gaps," Burke said. "And by huge I mean some of them are to forty percent. They're paying men forty percent more than women who are doing the same job. It's not only illegal, it's immoral."
Burke's advice to women fighting inequality is to know the law and that unequal pay is illegal at every level, she said.
"There are things that can be done and women should advocate for and support lawmakers at every level that support these kind of policies," Burke said. "Women have to unfortunately still be careful in how they handle it personally because women are often, when they ask about it, branded as troublemakers. So it's not something that each woman should have to fight on her own."
Burke cited a new policy that many cities are adopting that she would like to see Albuquerque adopt, she said.
The policy prohibits employers who are asking individuals applying for a job what they made in their last job.
"That's because when there is a pay gap and the next employer knows you made less then somebody else they're likely to offer you less at the next job regardless of what that job is worth to them," Burke said. "So those kinds of things women need to be aware of and advocate for and push for disclosure."

For more follow Nichole on Twitter.