Editor's note: This is the first in a series of profiles on DACA recipients, published in partnership with the Daily Lobo. 
By Amy Byres / NM News Port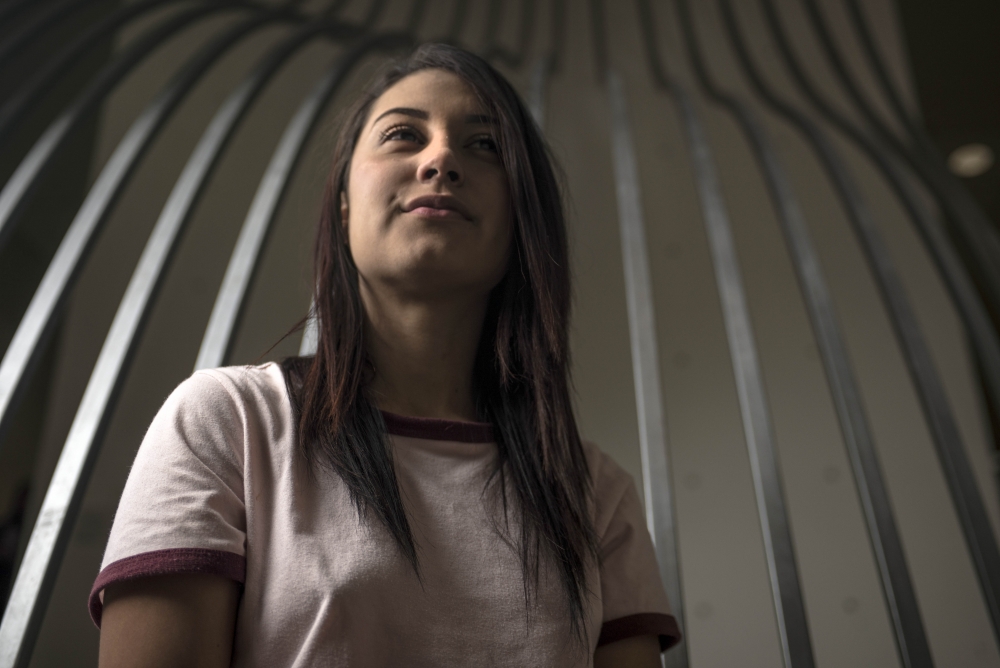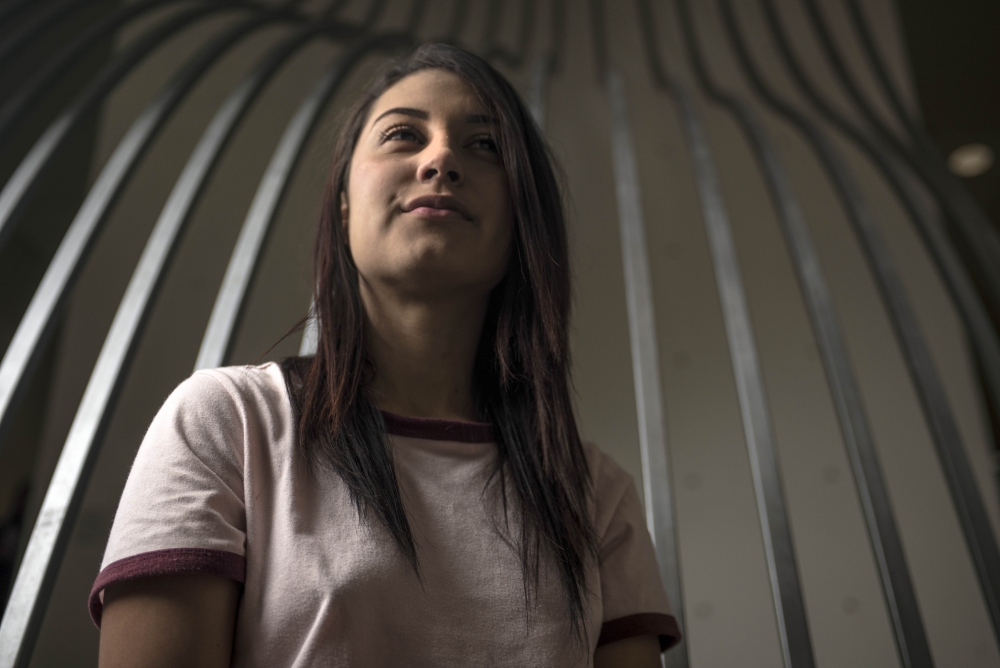 When she was just 2-years-old, Daniela Fry immigrated to the United States from Mexico with her mother.
And her life changed dramatically when former President Barack Obama signed the Deferred Action for Childhood (DACA) Arrivals policy.
"One of the first things that was interesting when DACA came out was how somebody made me feel important," she said, now 21 and a senior at the University of New Mexico majoring in international management.
For the first time in Fry's life, she saw the possibility of going to college and working legally.
"[DACA] allowed me to have hope and have faith a little bit more, not only for myself, but for a lot of other people like me," Fry said.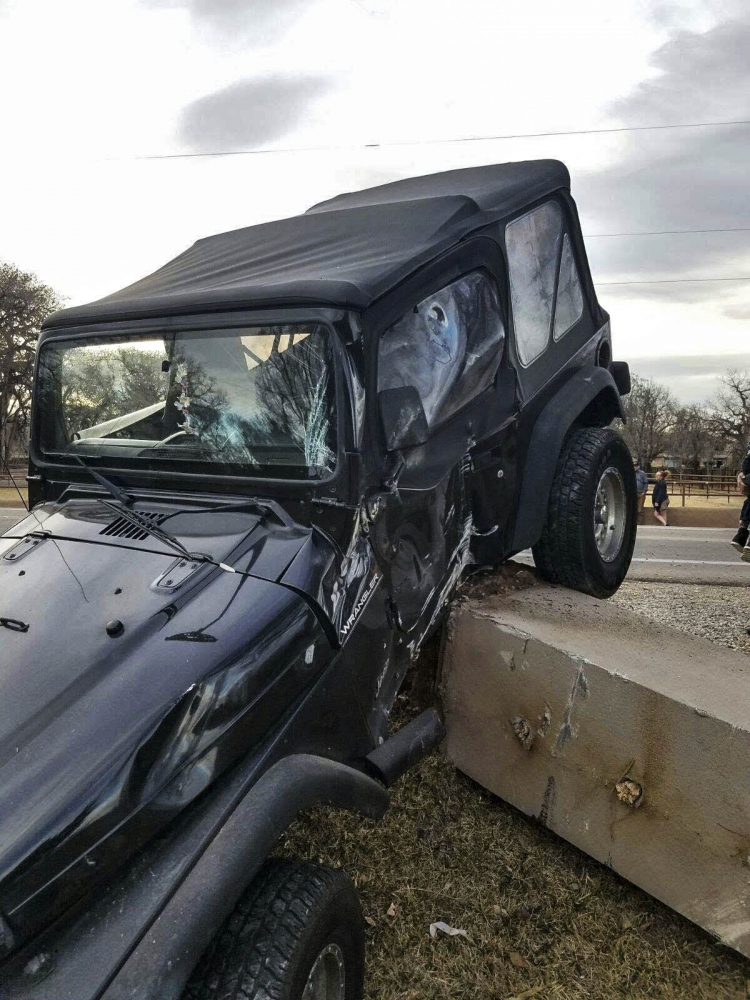 Her grandmother decided to help her apply to become a Dreamer. "It was definitely costly, time consuming and very, very tedious," Fry said.
Her grandmother hired a lawyer to help them fill out the demanding application. 
"I would not (have) been able to do it on my own; I had a lot of family support to go through this whole process," Fry said.
Fry's application was approved, and she officially became a Dreamer in 2012.
"It was awesome, because all my life I've been set back from some opportunities, because I'm not a U.S. citizen," Fry said. "In high school I wanted to go through this nursing program, and I qualified for everything. The only thing I didn't qualify for was, I wasn't a U.S. Citizen."
It was special for Fry to qualify for DACA, because it was the first time she qualified for something.
"The one time I actually qualified for something, it was something big," she said.
Fry was able to attend UNM with DACA, and today she hopes to work for an organization that will allow her to travel, such as Disney.
"DACA has made me appreciate life just in every way. DACA is not just given to you," Fry said. "It's a process to be a Dreamer."
She has spent her college career working multiple jobs and accepting no less than an outstanding academic performance — her cumulative GPA is 3.75.
"The biggest reason why I have the grades that I have is because it is costing me, not just the money but time and the effort and everything that I've done in college," Fry said. "Every penny that I have made, the hours I've worked, the sleep that I've lost, everything, it has cost me."
She is not only a student but also a business owner.
What started out as a hobby, quickly grew into a profession. She said she originally started making chocolate-covered strawberries and now, she sells chocolate-covered preztels, marshmallows and other treats from her business, Dipped by Dee.
Along with her hard work, she has also embodied what some might see as resilience.
In February of this year, Fry fell asleep at the wheel and crashed her car. Fortunately she sustained no injuries, but her car was a total loss.
At the time, she was juggling working at Turtle Mountain Brewing Company, volunteering on a hot air balloon crew and running Dipped by Dee as a full-time college student. She said she was waking up early to chase balloons and awake past midnight for about two weeks, trying to juggle all her tasks.
Every year Fry fills out paperwork for financial aid, and every year she receives none.
Still, she wanted to study abroad in Spain. As a DACA recipient, she was required to have an expedition on her advance parole, meaning she had to get permission from the government to leave the U.S. and still be able to return.
"My advance parole took too long, and I wasn't able to study abroad. I had everything lined up for me, everything, paperwork, all the funding," Fry said.
After President Trump was elected, Fry, and her family knew DACA was in danger.
"As soon as Trump came into office, my parents told me, 'You need to act,'" Fry said.
In the past, she has been discriminated against and treated unfairly through U.S. Citizenship and Immigration Services, Fry said. However, after she married her husband, James, around one year ago, Immigration Services were more than happy to work with Fry and her husband.
"I applied for an expedition on my advance parole, and they didn't care, they didn't expedite me. They didn't even respond to the request of an expedition. (But) when I married James, they found out he is in the military, I have this completely different attitude from them," she said.
Fry's husband would be on deployment the date Immigration Services needed to interview the couple to ensure the legitimacy of their marriage.
Because of this, the couple had to request an expedition to be interviewed early, and Immigration got back to them within a week.
"I walked out of there in tears. I was so confused. How was that so fast?" Fry said
The couple was deemed legitimate, and now Fry has a green card. She is currently working towards dual-citizenship.
"Now I'm in danger. We need to come up with the money, and we need to start the process, because we don't know what's going to happen," Fry said.
For Fry, DACA gave her the first steps to much of her life.
Becoming a Dreamer has helped her grow as a person and without it, she doesn't know where she would be, Fry said.
"A dreamer is someone who is determined, appreciative and hard working; someone who doesn't take anything for granted," Fry said.
Amy Byres is a culture reporter at the Daily Lobo. She can be contacted at culture@dailylobo.com or on Twitter @amybyres12.