Dale and Diantha Schreffler have invested approximately $40 thousand dollars in solar energy. They used a loan to buy the 24 panels for their house, located in Tijeras, New Mexico, but, since getting their panels. they no longer have an electric bill. In fact, the electric company, PNM, gives them a check each month for the extra energy they feed back into the power grid.
If Gov.-elect Michelle Lujan Grisham has her way, there may soon be more people like the Schreffler's in New Mexico. Gov.-electLujan Grisham has promised to make renewable energy a top priority in her administration— a rather sharp pivot compared to the outgoing governor.
Outgoing Republican Gov. Susana Martinez notably refused to sign a bill to renew a state tax credit for residents that invested in solar power.
"For the past 10 years, New Mexico has fallen behind," said Athena Christodoullou, president of The New Mexico Solar Energy Association (NMSEA).
NMSEA has been around since 1972, promoting renewable energy and sustainability in New Mexico. Their main focus is to advocate, educate and empower New Mexicans while supporting the solar industry.
According to The National Solar Energy Industries Association, New Mexico now ranks 16th in the nation for solar energy.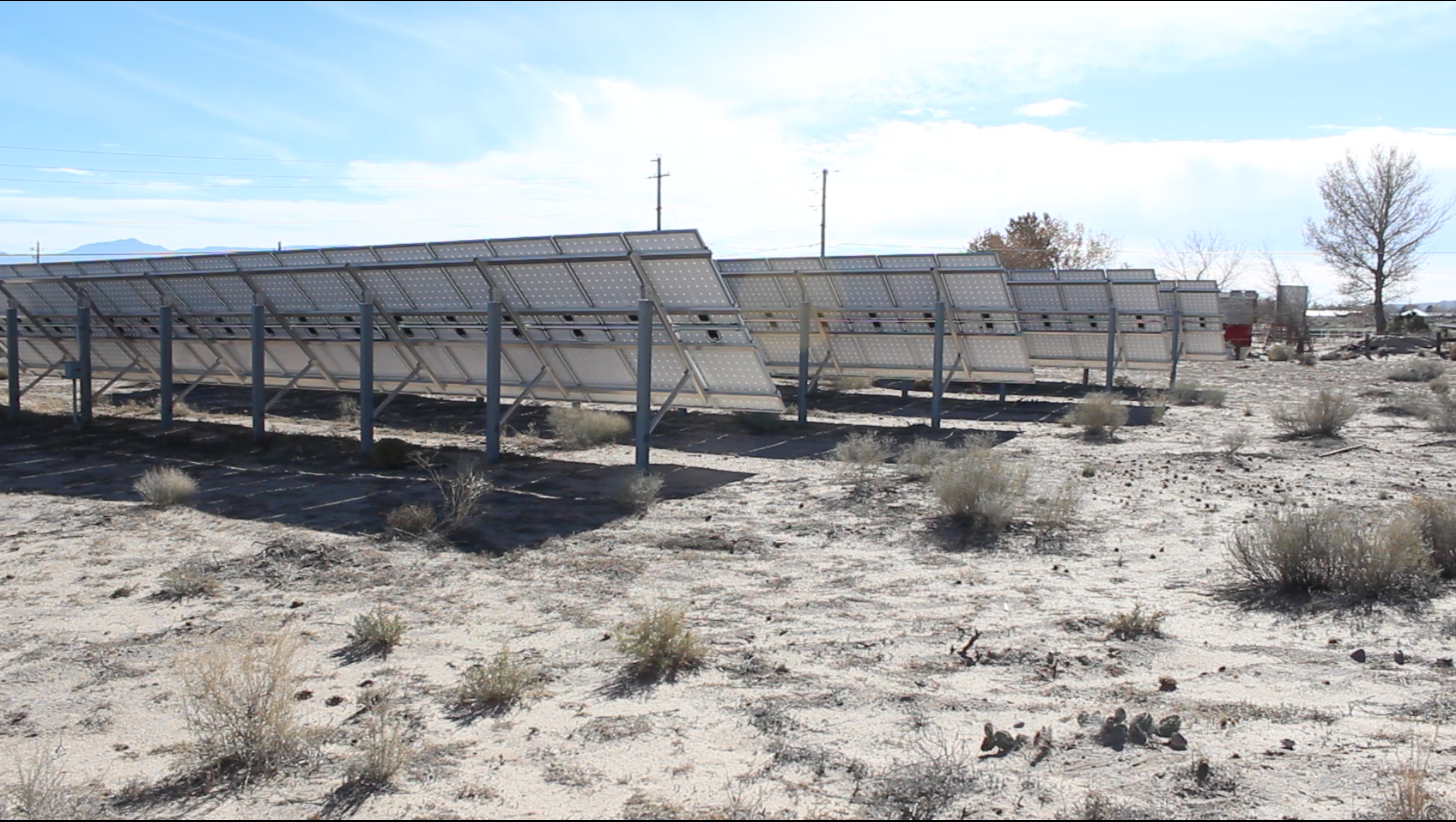 Gov. Martinez's current renewable energy policy states that investor-owned utilities are to supply 20 percent of electricity from renewable energy by 2020 and rural electric cooperatives to source 10 percent. (About 80 percent of the state's renewable energy comes from wind and the rest is solar and hydropower.)
In June 2006, under Democratic Governor Bill Richardson, the Solar Market Development Income Tax Credit was passed giving New Mexico residents who invest in solar power a tax credit. The incentive program expired in 2016 when Gov. Martinez rejected a bill to renew it.
That year saw the highest number of new solar installations., The New Mexico Energy, Minerals, and Natural Resources Department approved 441 solar panel projects in Bernalillo County alone. The sum of system dollars spent by owners almost doubled from 2014 to 2016.
Since the tax credit had been taken away, there was a 14 percent decrease in solar jobs according to a report from The Solar Foundation, a nonprofit organization that tracks the solar industry in the United States.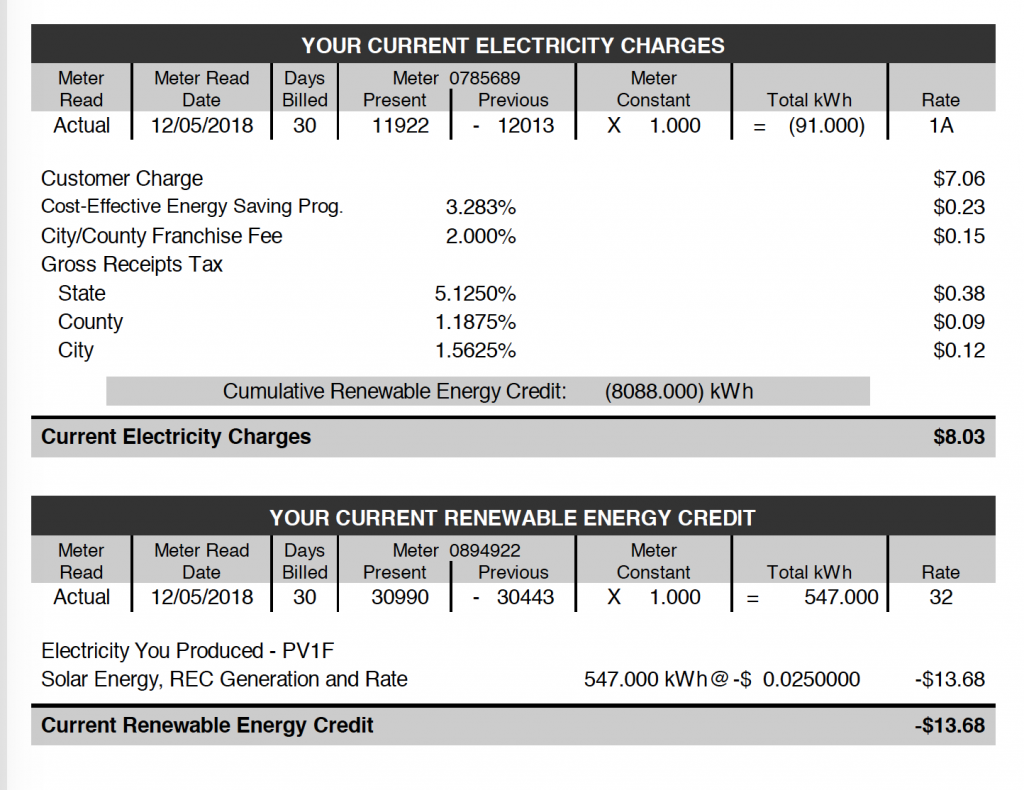 With her proposal titled Clean Power Clean Future New Mexico will become a leader in renewable energy, according to Gov.-elect Lujan-Grisham:  
"By 2040, renewable energy will overtake coal as a global source of power, a track that will force the U.S. to make changes to its energy sector. As PNM and other energy providers move away from coal generation, we need a comprehensive strategy."
According to a 2018 report from the Solar Energy Industries Association there are currently 752.68 MW of solar installed throughout New Mexico. Approximately 200,000 homes are powered by solar energy with 4.34 percent of the state's electricity coming from solar. The state has invested approximately $1.6 billion dollars in solar alone, and the price for solar has gone down by 47 percent over the last five years.
"This means we aren't banging our heads against the wall anymore," Christodoullou said. "The state has an abundance of sun and wind. These untapped resources are not being used."
The state's largest electric monopoly, PNM, is also indicating its support of a renewed tax credit to boost residential solar.
"PNM is constantly looking to increase their Renewable Portfolio Standard," said Alaric Babej, technical program manager for renewable energy at PNM. "I know last year there was a 10 percent state incentive tax credit, that was turned down by Governor Martinez, we are expecting that to go back into the statehouse this (coming) year — probably to be signed."
Video: PNM's Alaric Babej answers questions about working with solar installers and whether growing market of private power-producers affects PNM's business.
The prospects for solar under Gov.-elect Lujan Grisham are being greeted happily by the 60+ solar-related companies in New Mexico.
Troy McGee is executive director of the The NM Solar Group, an Albuquerque-based employee-owned company. He says local companies need a champion in Santa Fe.
"The biggest problem New Mexico and the nation has about renewable energies is awareness," McGee said. "In my opinion, it's not the money, it's not the return on investment, it's not that the technology is lacking, it's an awareness problem that dwarfs all the other problems."
The NM Solar Group's marketing manager, Laura Komnik adds that the industry needs a more collaborative government policy.
"I think that the adaptation of solar and renewable energy is really going to have to be a coordinated effort with utilities, homeowners, (and) businesses to decide together, 'hey, this is something that matters to us'," Komnick said.
She said leadership by Gov.-elect Lujan Grisham could make New Mexico a leader in renewable energy.
"It's not so much the energy itself but does the economy matter to you— and the fact that New Mexico has the ability to be number one," Komnick said.