By Gordon Payne / NM News Port
As 2020 comes to a close, the mayor of New Mexico's largest city will have to hope for better times next year if one of his key public safety initiatives is going to be realized.
Albuquerque Mayor Tim Keller hoped to build on his "fighting crime from all sides" philosophy and launch a new Community Safety Department, to work in concert with the police and fire departments — but the pandemic and sheer economic survival curtailed this vision, resulting in a small budget for the new department.
(Audio clip above: Mayor Keller explained that ACS is a way to refocus police toward crime fighting and in no way undermines core police work.)
Keller announced the new department this summer amid nationwide calls for police reform.
"This department was announced during a powerful movement that gave our city the political will to do something bold," Mariela Ruiz-Angel, the coordinator for the Community Safety Department, said. "It's also the result of work Mayor Keller and his team had been doing for the last two years to make a better use of our resources to meet the needs of our community."
But Keller chose a tough time to launch an entirely new department. The city was unable to enact its fiscal year 2021 budget last spring because of economic uncertainty caused by the coronavirus pandemic. When the city was finally able to pass a budget in October, it was at the same spending level of the previous year.
As for the Albuquerque Community Safety Department (ACS), council provided only a third of the mayor's request. Keller wanted $7.5 million, but had to settle for $2.5 million. Instead of some 200 workers, ACS will have to start with closer to a dozen.
"We want to move fast and bold and innovative," Keller said. "I think council wants to move at a more gradual manner. And that's okay, so we'll basically work with them and meet with them. And we basically have the same end goal, so I'm not really concerned about it."
The city has invited residents to provide input on the structure and direction of ACS to ensure they build an effective new department hand-in-hand with the community, Ruiz-Angel said.
"We are still in the early planning stages," Ruiz-Angel said. "And we are looking at when to deploy responders to 911 calls and should see the first official deployments early next year.
"This new department, these responders will be an additional support to police officers," Ruiz-Angel said. "You have kind of two options right now; you either go to prison, or you can go to the hospital and either are really kind of bad, not always necessary options."
'Down-and-out' calls, where someone is unconscious or intoxicated, or calls regarding homelessness, are some of the most common calls an emergency responder in Albuquerque sees, according to Lt. Tom Ruiz of the Albuquerque Fire Rescue.
"Oftentimes, those people don't need EMS assistance or they don't have a medical component tied to it," Ruiz said. "They really just have nowhere else to go."
In fact, AFR officials say a fire department response is unneeded more often than not; in about 10,000 of the approximately 17,000 'down-and-out' cases.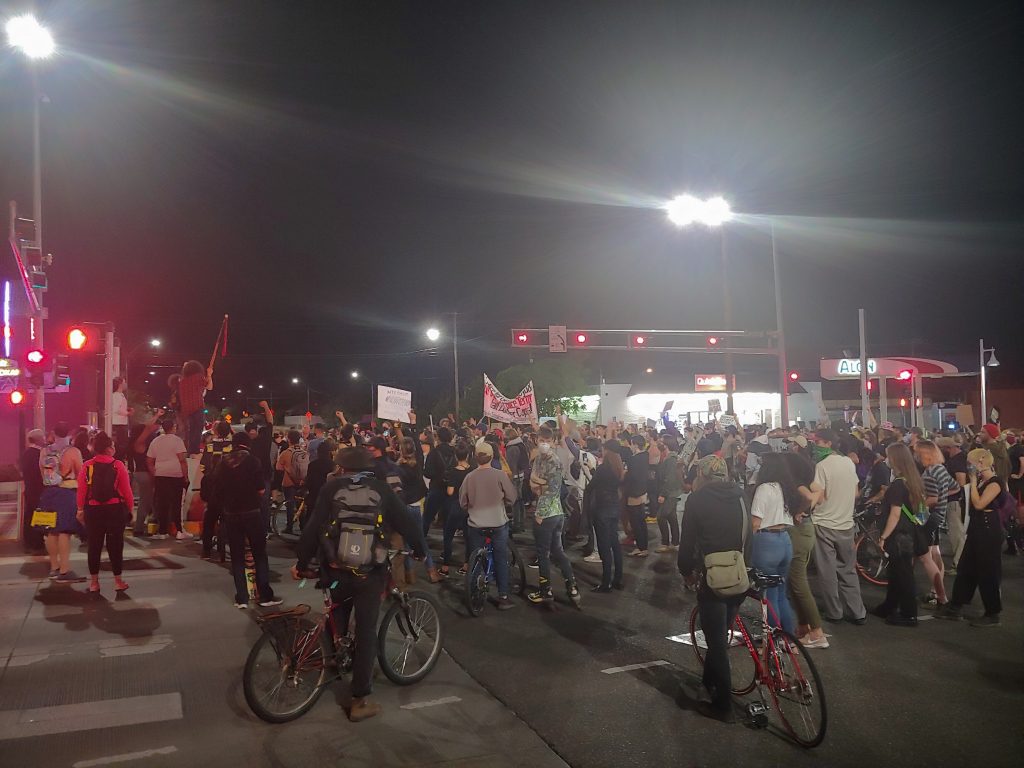 To support the ACS approach to community safety, the city has initiated conversations with in-state educational institutions to build a pipeline to hire trained professionals who are needed in exchange for educational funding or student loan repayment.
"This new department will be staffed with anywhere from social workers and clinicians, to potential peer-to-peer support who will be trained in lots of different areas including de-escalation, and a focus on behavioral health," Ruiz-Angel said, adding that ACS also includes housing and homelessness specialists, violence prevention and diversion program experts.
Prior to the creation of ACS, the fire and police departments partnered with the city's security officers to handle these non-emergent calls to some degree of success.
"The response from all areas of public safety have been positive and supportive. Police, Fire and Security know that this new department will help them do their core jobs as well." Ruiz-Angel said. "We knew that cities needed to start decriminalizing mental and behavioral health issues, while keeping police focused on violent crime."
Since 2014, the city has been actively working to transform its approach to public safety in accordance with reforms set forth in a settlement between the Albuquerque Police Department and the Department of Justice.
APD Forward, a community coalition with the goal of policing reform in Albuquerque, has asked that the city be held in contempt of court for failing to fully enact police reforms. The coalition has also asked that APD be put under outside receivership following harsh criticism from the latest DOJ monitors report.
"By sending police to all of these calls, we were doing more than overburdening these officers," Chief Administrative Officer Sarita Nair siad. "We were sending the message that a wide range of social issues including poverty, substance abuse, and behavioral health challenges were, in fact, criminal problems."
At the moment, APD can only transport people to the services they need while in custody, meaning that they must be handcuffed and driven in the back of a police car. AFR can only transport people to the hospital, in the back of an ambulance. Neither, Ruiz-Angel said, is a suitable option for down-and-out calls.
"We need to be able to transport people to treatment, emergency shelter, and other services," Ruiz-Angel said. "The number one challenge is the lack of a 24-7 crisis triage facility and the general lack of social services that are open and available at night and on weekends. ACS can have the best professionals in the world, but without adequate services to help people, their emergency responses will only be a stop-gap measure.
Other challenges include the lack of a sobering center, the inadequate number of drug detoxification beds, the lack of a dedicated methamphetamine treatment facility or program and the distance to the current City-run homeless shelter.
Ruiz-Angel says while there may be a lot left to do in terms of community support structures, creating a department focused on these issues is a step in the right direction.
"Police officers should be fighting violent crime, firefighters should be fighting fires, paramedics should be responding to medical emergencies," Ruiz-Angel said, and "trained, unarmed professionals should be addressing calls on mental health, addiction, inebriation, and homelessness where there is not a threat to public safety."
Gordon Payne is a reporter for New Mexico News Port. He can be contacted on Twitter @GordonPayne18 or by email at nmnewsport@gmail.com.