Albuquerque is witnessing the beginnings of a "third wave" coffee movement. New coffee entrepreneurs say they are elevating the local coffee experience with single source beans, in house roasting and other approaches that set their shops apart.
The first wave of coffee centered around the accessibility of homemade coffee. Think supermarket ground coffee for your home drip machine. First wave coffee was simply for convenience.
Albuquerque's Little Bear Coffee roaster James Reimann describes second wave coffee as "fast food coffee."
"In my mind, we aren't competitors with Starbucks, McDonalds is competitors with Starbucks. It's fast-food service, and they just so happen to be selling coffee," Reimann said.

Starbucks is a recurring target for third wave coffee promoters like Solomon's Porch coffee roaster Christian Andrioli.
"Starbucks is the epitome of second wave. They dark roast their beans, they have really fruity drinks, and they're probably the only coffee shops in town that have a Frappuccino," Andrioli said.
Third wave coffee is a movement that attracts coffee aficionados, who appreciate coffee as an artisan drink, much like how wine is held to a higher culinary standard.
Grey Smith, owner and coffee roaster of Prismatic Coffee, says third wave coffee can be loosely defined as controlling every step of the process — from the growing of the beans to the delivery of the brewed cup.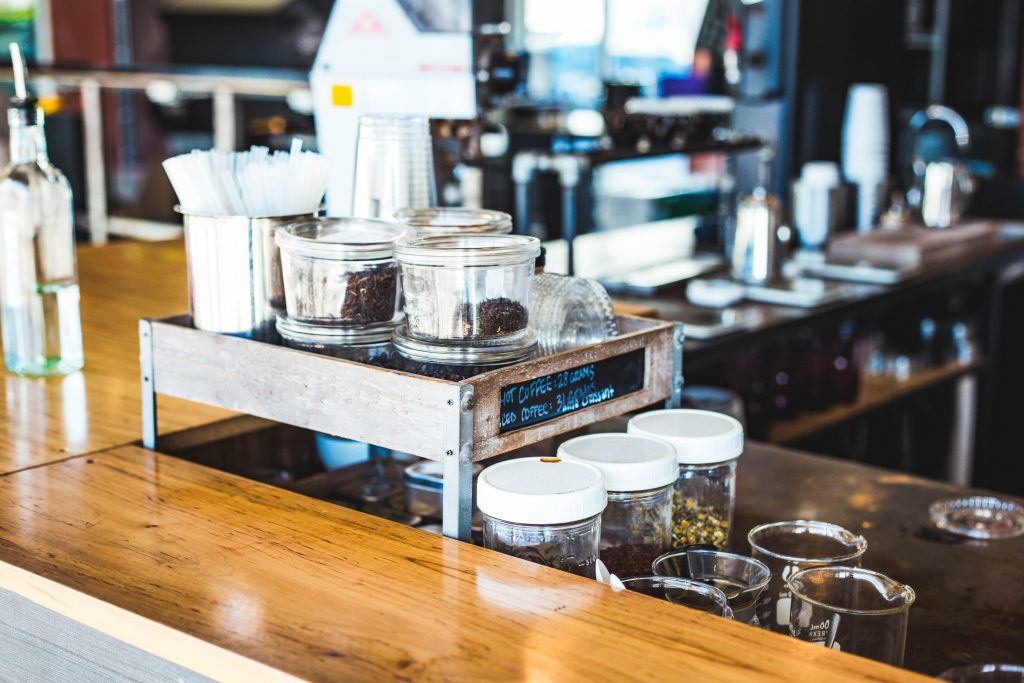 "It starts before the roasting process even occurs," Smith said. "The ability to directly source coffee from a farm. It gives us a lot of control over what the final product is going to be."
The coffee vendors contacted for this story all say they support ethical farming and labor practices. The buzz surrounding specialty coffee shops buying from ethically sourced farms began with Fair Trade Coffee.
Coffee roasting companies search for coffee farmers to match their level of detail-oriented work.
"These aren't just labor workers– they're professional farmers, botanists, horticulturists," Smith said. "There's science involved. People really analyze these crops down to the genetics of the plants."


It starts before the roasting process even occurs. The ability to directly source coffee from a farm. It gives us a lot of control over what the final product is going to be.


Grey Smith, owner, Prismatic Coffee
"The way I would define somebody who is a third wave roasting company is a company that purchases exclusively specialty-grade coffee," Smith said.
To Smith's knowledge, Prismatic Coffee and Little Bear Coffee are the only shops that roast exclusively specialty-grade coffee in Albuquerque .
Reiman said some coffee shop owners might fear calling themselves third wave coffee shops because it could exclude potential customers who just want a simple cup of coffee.

Another barrier local vendors might face is the investment in expensive roasting equipment required to roast your beans in-house. That, and gambling on finding a more discerning market, can be a hindrance to local owners considering the third wave option..
The advantages however, seem to outweigh the disadvantages in the eyes of some local shops.
"We use the best equipment in the industry," Smith said. "We brew everything to the highest standard of quality, with our focus being on the root-coffee beverage tasting as good as it can."
Andrioli says that Albuquerque still has room to grow before the city can accommodate a true third wave coffee community.
"I think as roasters we've seen that Albuquerque isn't really ready for that scene yet. There isn't as big of a market here as there is in LA or Portland. It definitely is growing and being cultivated though," Andrioli said.
According to the 2017 U.S. Specialty Coffee Consumption Trends report, the percentage of adults drinking specialty coffee has increased consistently over the years starting from 2001.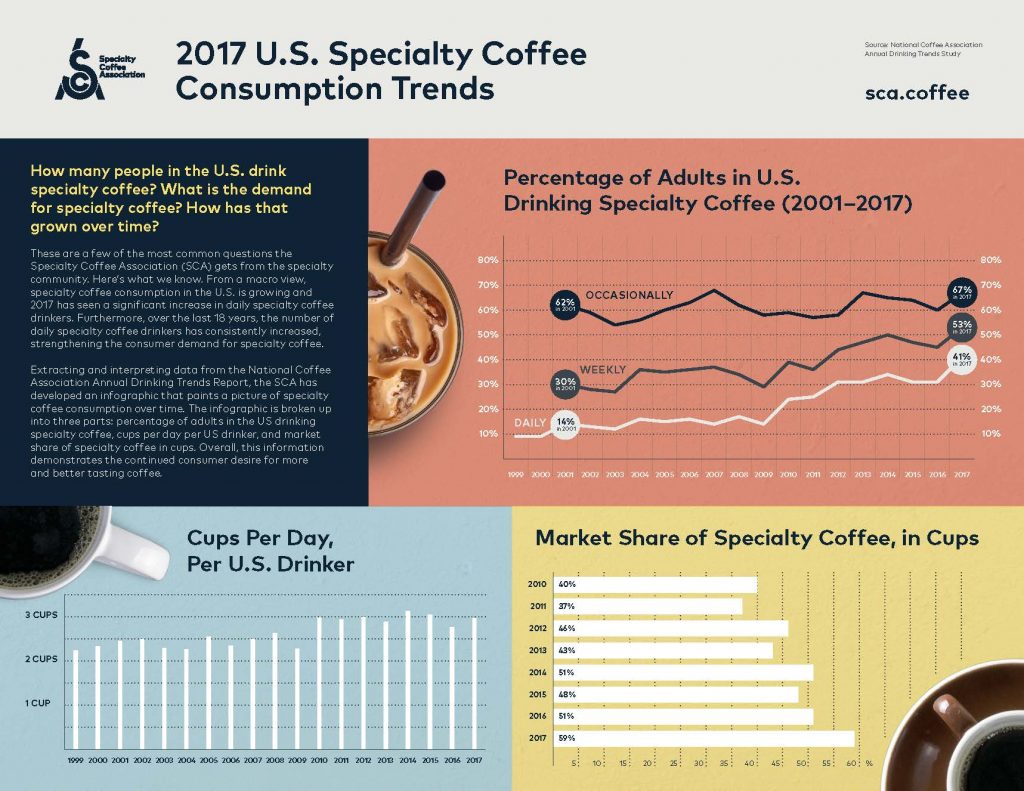 "It's always going to be this generational division between the ages," Andrioli said. "I think what needs to happen is the city needs to build itself up because then the market is going to be there. There's always going to be that market, it's just in small quantities here right now."

Smith says that there is a lot to be said about simply keeping an open mind about this new wave of coffee.

"A lot of people who come from the more subjective side of the coffee industry approach us with skepticism and maybe commit to drinking coffee at the specialty grade usually never go back to a commodity coffee," Smith said. "It's just one of those things that you don't really realize what you're tolerating until you don't have to tolerate it anymore."

Reimann believes it starts with the establishment.
"I think whoever is working behind the bar, it's their job to make people feel welcome. It's written on our wall, 'Love People, Use Coffee'. That's what we're here to do," Reimann said.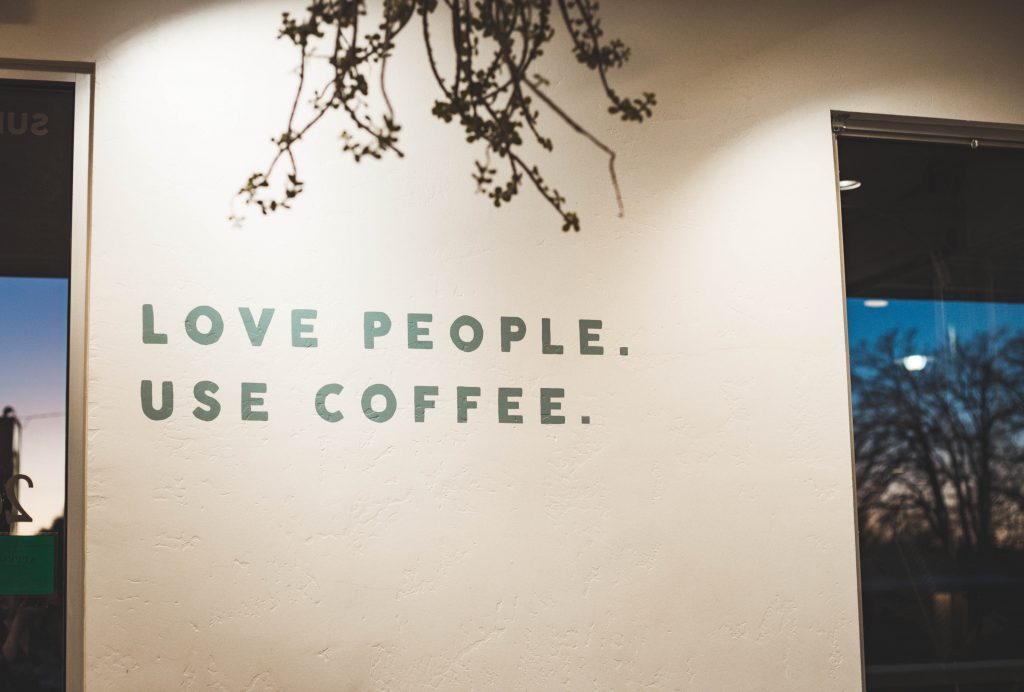 "Rather than feeling like we're just a business, we want to be friends with the people who walk through the door," Reimann said. "We want it to be a community, and anything we can do to build that community, we're trying to do."

You can follow Anna Padilla on Twitter @AnnaLPadilla