Teacher vacancies have become an epidemic in New Mexico, but efforts to train new teachers are starting to help, as is the state government's plan to increase spending on teachers and schools.
According to the 2018 NM Educator Vacancy Report, there were 740 unfilled teaching positions in grade levels K-12 across the state late last year. There were also more than 400 vacancies for other educators such as counselors, librarians and educational assistants. Compared to the 2017 school-year, the number of teacher vacancies increased by 55 percent.
With a new governor in Santa Fe and with new money available for the state budget, education leaders are hoping for a swell of new interest in the teaching profession.
Concern for the profession was found in another report. A survey in 2017 by New Mexico State Southwest Outreach Academic Research Lab, found that out of 1,900 New Mexico educators interviewed, half responded "no" when asked if they had been advised to pursue a career in education. This points to problems upstream in the training of teachers.
Attracting young people to pursue teaching as a career has been a major emphasis in the state for several years now. There is correlation between the increased teacher vacancies throughout the state and the decreased number of students enrolled in educator programs that prepare future teachers for the classroom. This includes four-year institutions like UNM and NMSU, two-year institutions like CNM, and even private teacher training institutions.

Each institution offers various programs for aspiring educators. According to the New Mexico Accountability Reporting System (EARS) Report, in 2009-2010 there were 1318 total Educator Preparation Programs (EPPs) Completers and in 2017-2018 there were only 843, a 36 percent decrease.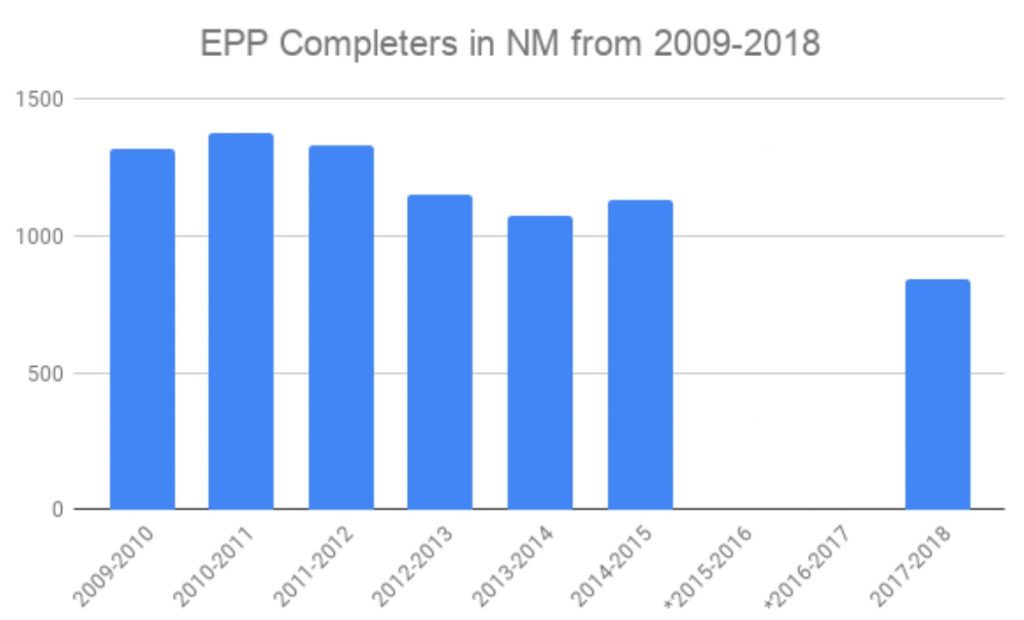 The 2017-2018 EPP Completer Data states, UNM experienced a 42 percent decrease in the number of educator preparation program completers from 2010 to 2017. While NMSU saw nearly a 60 percent decrease in the seven year span.


It is very sad that this is happening but does not discourage me at all…


Liliana Salas, UNM Education Student

Karen Trujillo is the state's new Secretary of Education with over 25 years of experience in New Mexico education. She was nominated in January by Gov. Michelle Lujan Grisham. She was confirmed unanimously by the NM State Senate in early March.

Trujillo is concerned about filling educator positions and said things are looking up.

"I can say that the spring sections of Intro to Education classes at NMSU were full for the first time in years and they had to open additional sections. That is a good sign," Trujillo said.

Due to the low numbers of education students in the state's institutions in the last few years, various programs have been developed to encourage high school students to seek a career in education. Educators Rising is one of the largest ongoing programs in the state and works closely with the University of New Mexico and New Mexico State University.

Trujillo is also the director of Educators Rising in New Mexico.

"Educators Rising has over 600 students enrolled across New Mexico and it is growing every year" Trujillo said.Over 250 future teachers were at the Educators Rising state conference in Albuquerque and that is encouraging."

Liliana Salas, an education student at the University of New Mexico, spent three years of high school as an Educators Rising student.

"I have been aware of the teacher shortage. Educators Rising informed us about it. "It is very sad that this is happening but does not discourage me at all, Salas said. "It should be something that motivates education students."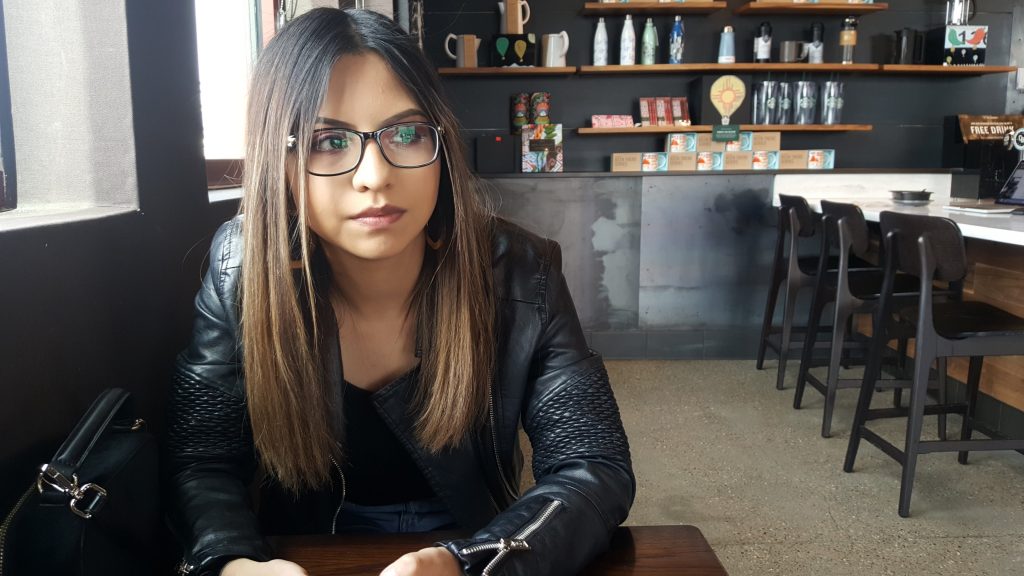 Educators Rising was established at New Mexico State University in 2015. It is the first statewide organization to encourage students to pursue a career in education.

From 2015-2018 there were roughly 44 Educators Rising chapters throughout the state. In order to attract young-aspiring teachers to pursue a career in education, the program offers various incentives including, but not limited to, scholarships and internships.

What is also at play is the perceived attractiveness of teaching in New Mexico and how to compete with other states nationwide. According to the Learning Policy Institute, the Land of Enchantment joins 10 other states among the least attractive locations to teach.
Karen Delgado, an education student at the University of New Mexico, is now on her third year of college. She was not aware of Educators Rising during her time in high school. Delgado is seeking a bachelor's in secondary education, but is now undecided about her future plans, largely due to the low salaries in teaching.
"It is very discouraging to see that individuals that contribute so much to our world, are not valued the way they should.," Delgado said. "There has always been a passion for teaching, but the salaries are unfair.".

New Mexico ranks 41 in starting salary — at $31,960 — while the U.S. average is $36,141.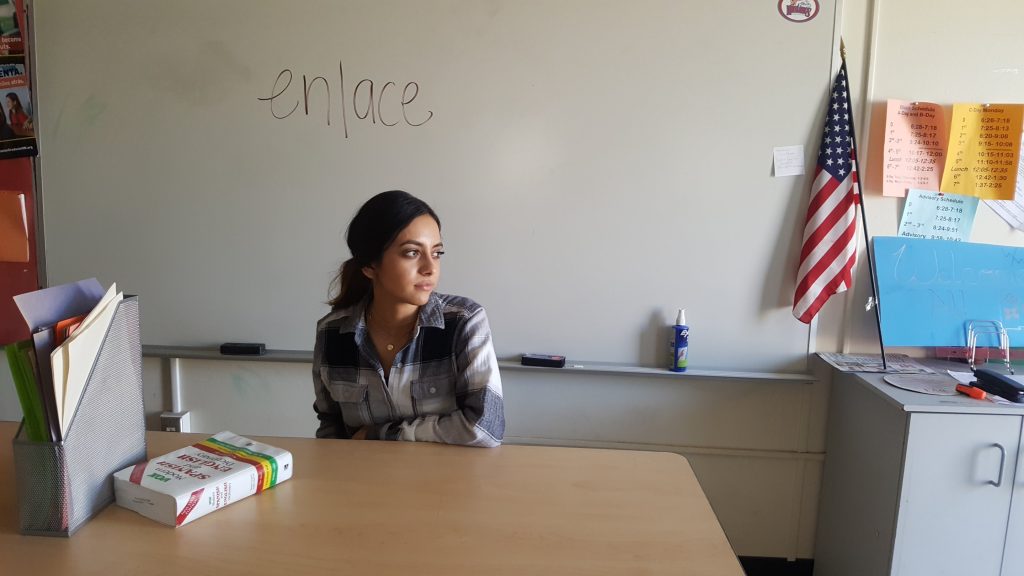 The governor's budget plan commits $500 million to public education in New Mexico, which will increase salaries, professional development, and provide new materials. It would also expand early childhood education.

"We want to ensure that we provide support to the more vulnerable children," Trujillo said.

At the end of February, in the current legislative session, the state House of Representatives approved a $7 billion budget plan and sent it to the state Senate for consideration. As part of this plan, half a billion dollars will go towards public schools. If approved by all sides, this budget will go in effect by the next fiscal year, starting July 1, 2019.

"The funding to increase salaries is one step. A starting salary of $40,000 is competitive," Trujillo said. "In addition, adding money for loan repayment and scholarships are also incentives that will attract and retain teachers."

For Salas, however, the salary has never been the crucial test.

"It is hard because of the struggles teachers have, but again, it is more about the passion than the salaries or the evaluations," Salas said.

You can follow Joshua Grajeda on Twitter @JoshGee_ and Sergio Guerrero @Sergiogreports