Ten years ago "Breaking Bad" burst onto television screens, and much like Walter White's crystal blue meth, it has had an enormous impact on the state New Mexico.
"It really put Albuquerque on the world stage," said New Mexico native Cyndy McCrossen who worked on the show for three seasons as a location scout.
McCrossen used her background as a photographer to help the production find the now iconic spaces of the show, she said.
"Fortunately, or unfortunately, there is a grittiness to Albuquerque that brings a lot of character to the show," said McCrossen. "It's not all spit and polish."
The impact of the show goes beyond creating indelible images for viewers.
"It even affected our film incentives with the five percent Breaking Bad Bill," said McCrossen.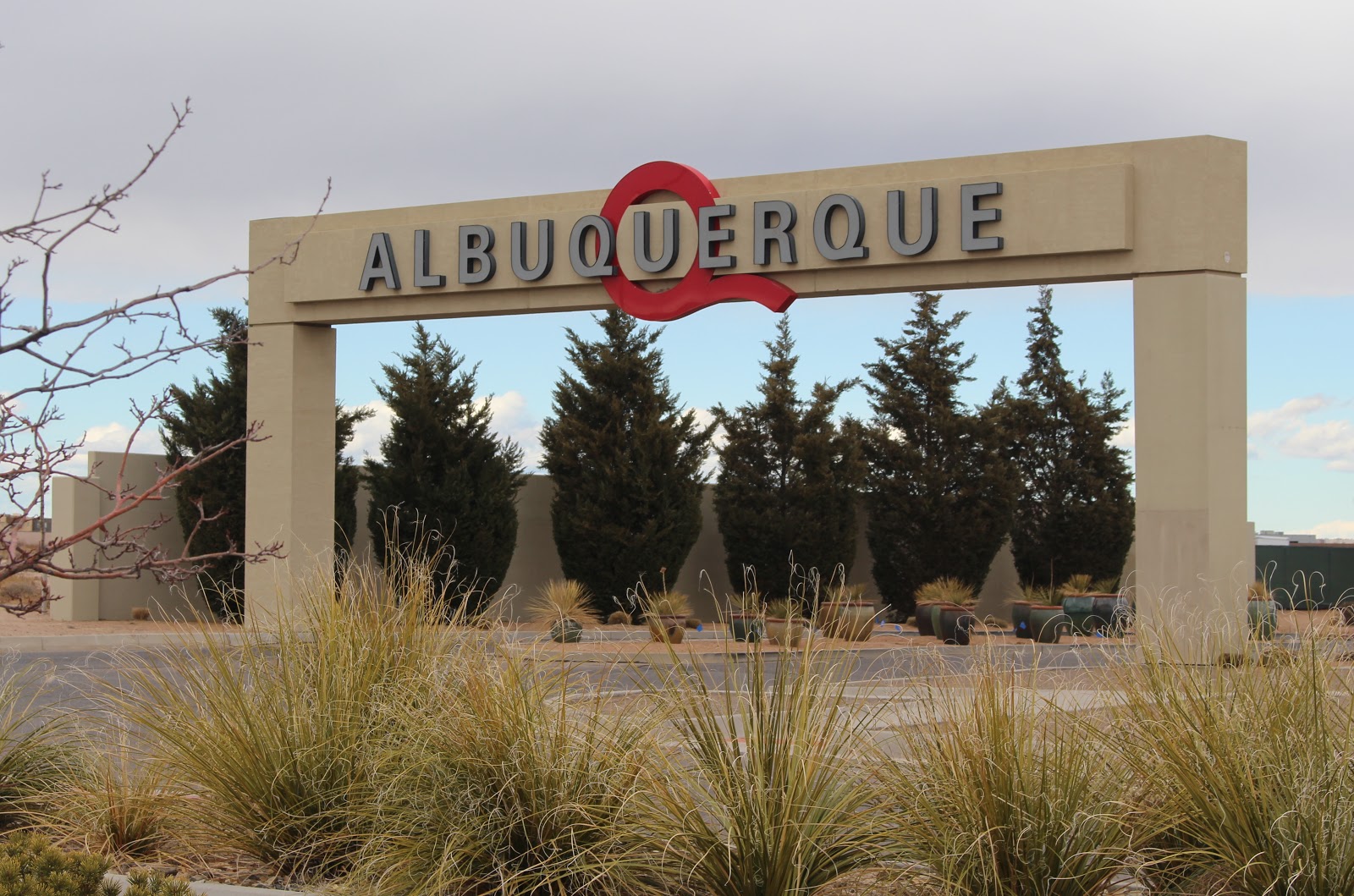 The Breaking Bad Bill is the name for a piece of 2013 legislation that reworked the New Mexico tax rebate for film production.
Normally any movie or television show will get a 25 percent tax rebate for shooting in the state. But due to the success of Breaking Bad the state extends another five percent to ongoing television series that continually shoot in New Mexico. Another example would be "Breaking Bad's" prequel series "Better Call Saul", which is about to start production on its fourth season in Albuquerque.
"Having a series here that is shot over five years, that's the bread and butter," said McCrossen.
She noted that an ongoing television program brings even greater opportunity to local workers in the film industry, as they have projects they can return to.
The show's notoriety has also brought profits to local businesses in the city.
Debbie Ball, owner of The Candy Lady, made the original Blue Ice prop, the blue tinted rock candy designed to look like meth for the first two seasons of the show. Since then, she has transformed her business in Albuquerque's Old Town into a destination for fans.
"We see people from all over the world," said Ball. "Every walk of life, from students, from the young kids, to the physicists, to the housewives… everybody walks through my door."
In addition to her packaged quantities of Blue Ice, every one of the "Breaking Bad" souvenirs sold in her store is created locally. Pez dispensers in the likeness of Walter White and other characters are handmade by a local artist, and even the designs on T-shirts are silk-screened by New Mexicans.
The tax rebate is a boon to Albuquerque businesses, because a majority of what productions pay has to go to local goods and services, Ball said.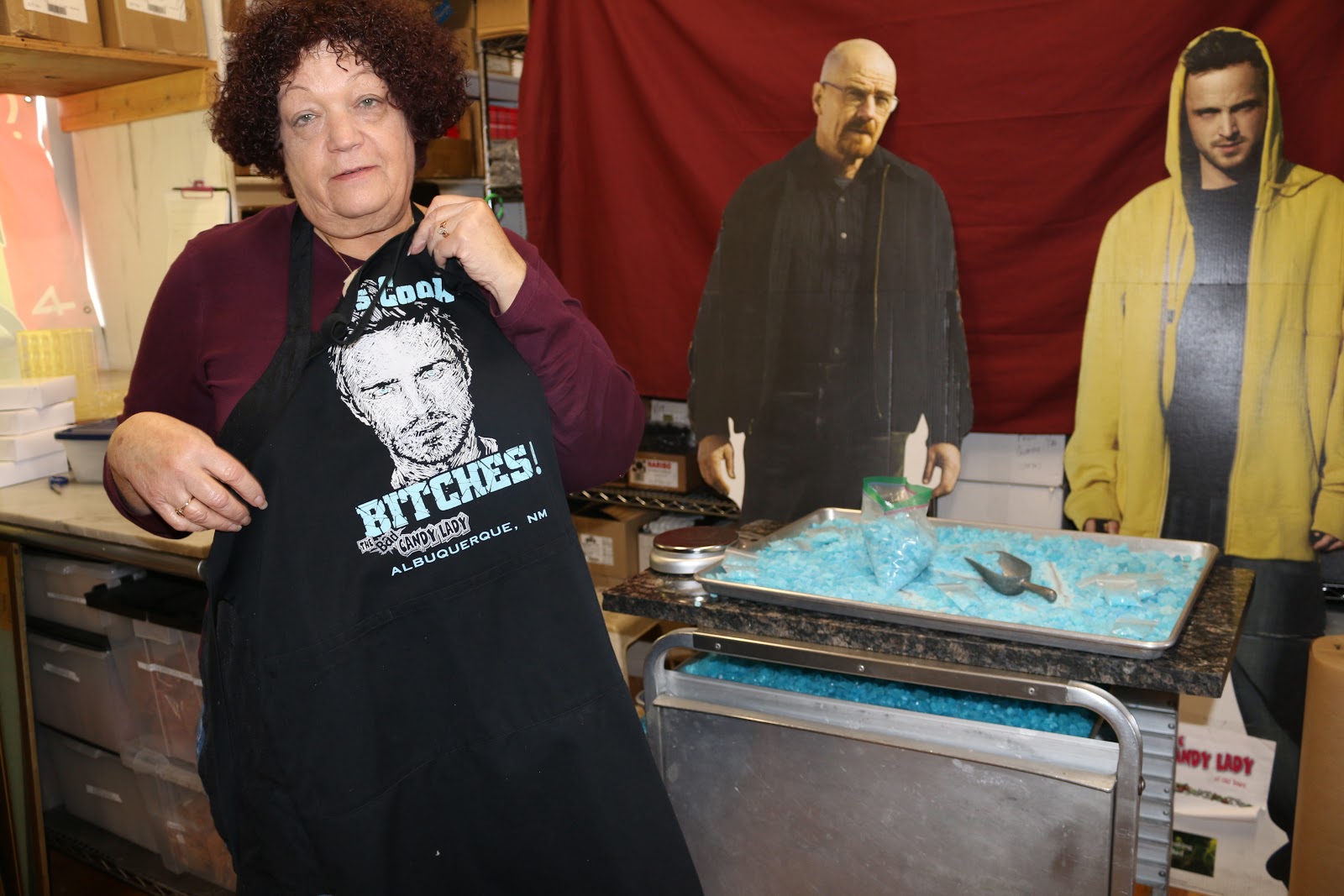 "All the catering, all the food comes from local sources, so we make money on it and we charge taxes and that money goes back to the state," she said.
Currently there is a $50 million per year cap on the amount of money the state can spend on tax credits for productions, meaning that productions may eschew shooting in New Mexico because of deferred payments on rebates to satisfy the spending total. Some residents, like Ball, think that this cap limits the amount of business the state can get from visiting shoots.
"These legislators don't get it," said Ball. "They think this tax rebate isn't good. But it is because it benefits us. It benefits the retailers."
At this time there is a state legislative bill proposed to remove the $50 million dollar cap to allow a greater number of productions to shoot in the state.
For more follow Jeremy and Sophie.