An estimated eight million Americans live abroad.
"It is important that you exercise your right to vote from wherever you are," the group American Citizens Abroad states on its website. "Don't let distance prevent you from standing up and being counted!"
U.S. state election officials transmitted almost 900 thousand ballots to overseas voters for the 2012 election. Just over half went to uniformed services members and another 44 percent went to civilian citizens living overseas.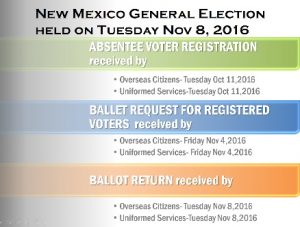 U.S. citizens overseas have their voting rights are legally protected under the Uniform Military and Overseas Act (UMOVA). The act also covers spouses of those in active duty, inactive duty citizens, deployed National Guard, deployed Merchant Marines and even astronauts.
The Federal Voting Assistance Program offers a helpful website for New Mexicans, including forms with which to register.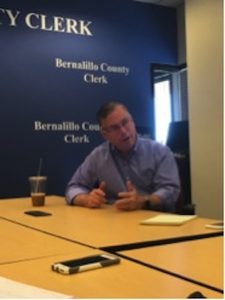 U.S. citizens abroad are the only ones that can receive ballots via e-mail, said Daniel Ivey-Soto, the Executive Director of the New Mexico County Clerks Association — if they provide their local election office with a current email address.
Citizens can send the ballot back through mail to keep the secrecy of the ballot — OR — waive ballot secrecy and return the ballot by email or fax.
Soldier stationed in Kuwait will vote in election
U.S. Army supply specialist Mike Sorensen said, in his experience, voting overseas is not a top priority for many military men and women. Yet, Sorensen said he will be voting this fall election to make his voice heard.
Sorensen is stationed in Kuwait and says the only priority while being abroad is his job  and things going on around him.
"We focus on the politics going on over here," Sorensen said.
Sorensen says he calls El Paso home.
Candidates more or less not focused on overseas voters
Local candidates may be gearing up for the election, but they are not focused on targeting voters abroad, said Ivey-Soto.
Soto is not only the director of the county clerks association. He's also a Democratic New Mexico State Senator representing District 15. He's is in campaign mode running against Republican Eric Burton in this November's general election.
The senator said when it comes to his own campaign, he will concentrate on reaching voters in his district, and not spend precious resources trying to reach citizens overseas.
Ivey-Soto said it is still important for overseas citizens vote. He says U.S. citizens abroad are an important and notable part of the election process.
Follow Vanessa on Twitter