As the U.S. presidential election draws near, some international students at the University of New Mexico (UNM) express their opinions on the candidates.
"You people have to choose, and for us we will just get the results," Mustafa Al-Mashhadani, an international Muslim student said about the race to the White House.
Al-Mashhadani, an Iraqi native, said he came to UNM in 2013.
Al-Mashhadani says he doesn't really want either candidate to win referring to presidential candidates Donald Trump and Hillary Clinton.
"If we asked them for it we should pay for it, but we didn't ask for it," Al-Mashhadani said in response to Trump's plan to make Iraq pay for the Iraq war.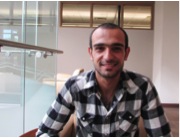 Al-Mashhadani said Clinton is going with the flow and following the footsteps of the Obama Administration. He says this includes remaining in favor of Israel, which America has been for years. Al-Mashhadani said the United States should reconsider remaining on the side of Israel.
"Who's the weak and who's the strong and who's being killed," said Al-Mashhadani of Israel and Palestine.
While remaining neutral is a step in the right direction, Al-Mashhadani said he wants the candidates to realize, who needs support. Al-Mashhadani said he sides with Palestine.
Al-Mashhadani said Trump wants to remain neutral which is something drastically different for the United States. While Al-Mashhadani said he does not support Trump's ideals, being neutral would force America to look at who actually needs support.
"Banning Muslims will not ban ISIS," Al-Mashhadani said about Trump's plan to ban Muslims from the United States.
Al-Mashhadani said this would only hurt the Muslims trying to study and work in the United States like himself. Al-Mashhadani said it will not be effective in getting rid of Islamic State group because they make up a small percentage of the global Muslim population.
Al-Mashhadani said this would affect him completing his studies.
"I'm sorry, but this is stupid," Al-Mashhadani said.
Al-Mashhadani says ISIS does not represent Islam therefore this ban would be ineffective.
Since being in Albuquerque, Al-Mashhadani has completed his master's degree, and is currently working on a Ph.D in computer engineering.
Mohib Rehman, a student from Pakistan said he does not support Trump. But Rehman says Trump might be drastic enough to do something about the conflict in the Middle East.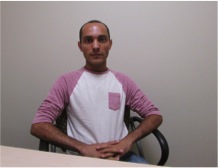 "Currently it's just like a campaign of 'he said she said', like a war of words," Rehman said of the election.
Rehman said Trump uses those war of words to sell himself and his ideology to voters.
Rehman also said he feels Trump is being more vocal than the Democrats. Rehman said this in turn empowers like minded people who support Trump.
Rehman said he describes Trumps vocalness as a "provocative rhetoric." He says this rhetoric includes racist and sexist remarks Trump makes.
If Trump is elected it could negatively impact himself and other international students who are Muslims, Rehman said.
Rehman also said that he does not think international policy will directly affect him, but more so on the local level by people from his neighborhood.
"Such rhetoric will encourage racist people," Rehman said.
Rehman says Clinton "is pretty straight forward" and thinks there is hope for global politics if she wins. He says global politics will play a huge role in the new presidency.
"America has really influential power around the world," Rehman said.
Rehman said he feels the U.S. president has to take into account global issues, and not just focus on internal affairs.
Rehman said Trump's campaign slogan "Make America Great Again" creates the idea the United States is suffering. He says there are bigger issues than just on home soil. He says the United States needs to handle the conflict in the Middle East.
"These issues need to be addressed and addressed seriously," Rehman said with the sentiment that the Obama Administration only worsened things.
Rehman said American citizens and the president need to think globally.
"Most Americans are not aware of the outside world, what's happening in Europe and the third world countries," Rehman said. "Most people think America is just the whole world."
Rehman received his master's degree in communication from UNM, as well as a master's degree from Pakistan.
Several Muslim female students declined to comment on the election but one student mentioned she had no opinion because she is not a U.S. citizen and can not vote anyway.
According to UNM's Global Education Office the University hosts students from some 97 countries around the world each year. According to the UNM 2016 Spring Official Enrollment Report found on the UNM Office of Institutional Analytics website, over 1,200 international students were enrolled for the spring 2016 semester.
According to UNM's Student Activities Center, UNM has a group on campus called the Muslim Student Association. This association includes international and U.S. students. Students meet every Friday in the SUB Lobo Lair at 5:15 p.m.. Spreading knowledge of Islam through lectures, events, and meetings held on and off campus is the association's main goal. According to the group's website, the group also volunteers, and makes it a point for new Muslim students to meet each other.
Rehman's final thought about the election is whoever wins will be the lesser of two evils.
"In this election I don't have an opinion because both candidates are bad for me," Al-Mashhadani said. "It's the bad or the worse."
Follow Tamara on Twitter